Stiletto console
The top with its oblong forms is supported by two "stiletto" columns resting on two round iron bases available in different, sophisticated material finishes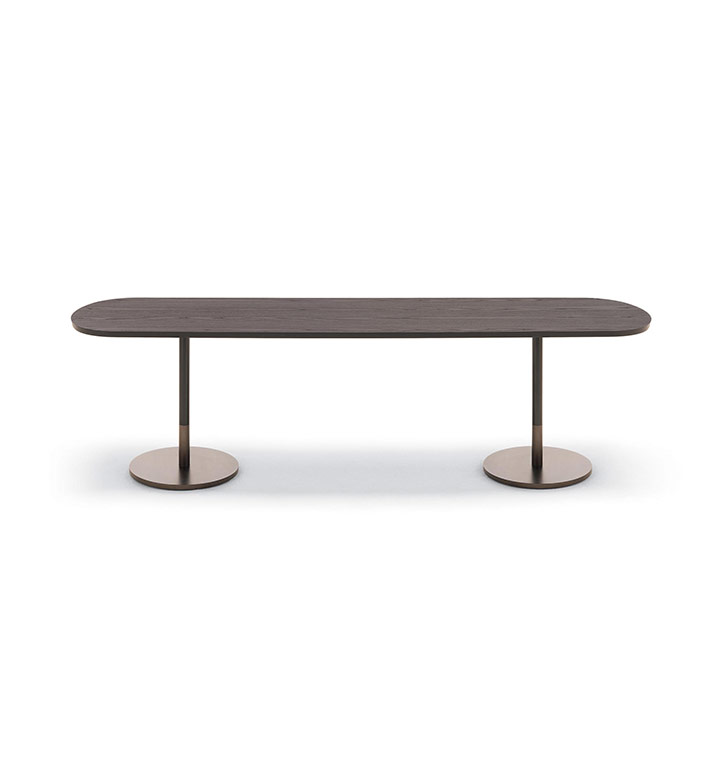 Product Overview
The Stiletto collection conserves its light, essential features in the console version. The top with its oblong forms is supported by two "stiletto" columns resting on two round iron bases available in different, sophisticated material finishes. Antique Graphite, Antique Brass and Antique Dark Bronze underline the minimalist profiles, giving them added charm.

TECHNICAL DESCRIPTION
A coffee-tables and console collection composed by a "heel" leaned to the terminal in a cylinder inserted in the base.
It is supplied with an aluminium base -15 mm Th. Moulded top 22 mm th.
Its important thicknesses and the combination of different finishings provide an elegant mix of colours.
BRAND SELECTION
OUR PRODUCTS