Stiletto
A coffee-tables collection in different heights and with different sizes for the tops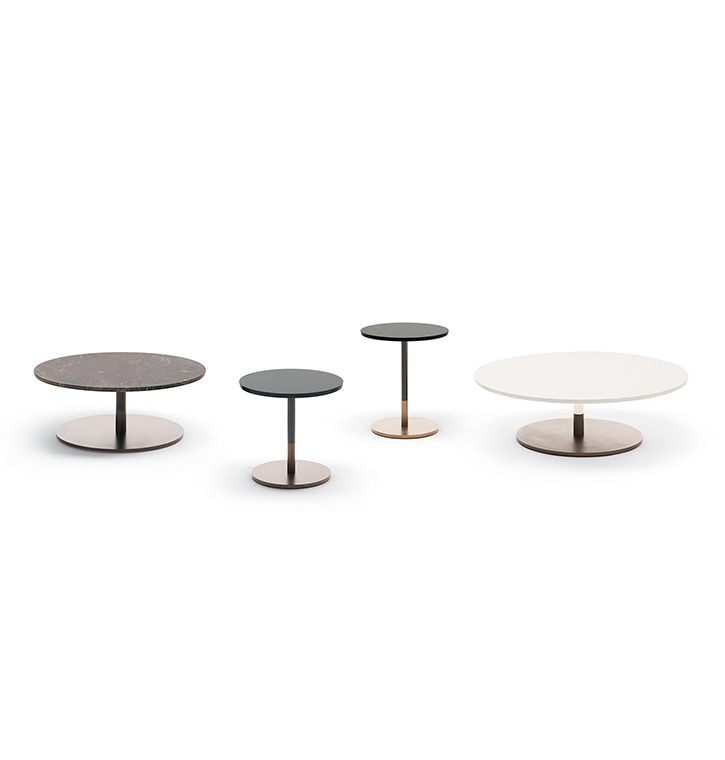 Product Overview
Material contrasts underline the forceful identity of the new Stiletto family of furnishing complements. Marble, metal and wood alternate in creations with vivid geometric effects that enhance the slender structure. Tables – in different heights and with different sizes for the tops – rise from the floor in tandem with the brand's seating, in an original game of juxtapositions with the soft silhouettes of the sofas and armchairs.

TECHNICAL DESCRIPTION
A coffee-tables and console collection composed by a "heel" leaned to the terminal in a cylinder inserted in the base.
It is supplied with an aluminium base -15 mm Th. Moulded top 22 mm th.
Its important thicknesses and the combination of different finishings provide an elegant mix of colours.
BRAND SELECTION
OUR PRODUCTS