Square
The Square collection provides the possibility to contain, to display but above all to furnish your home environment with charm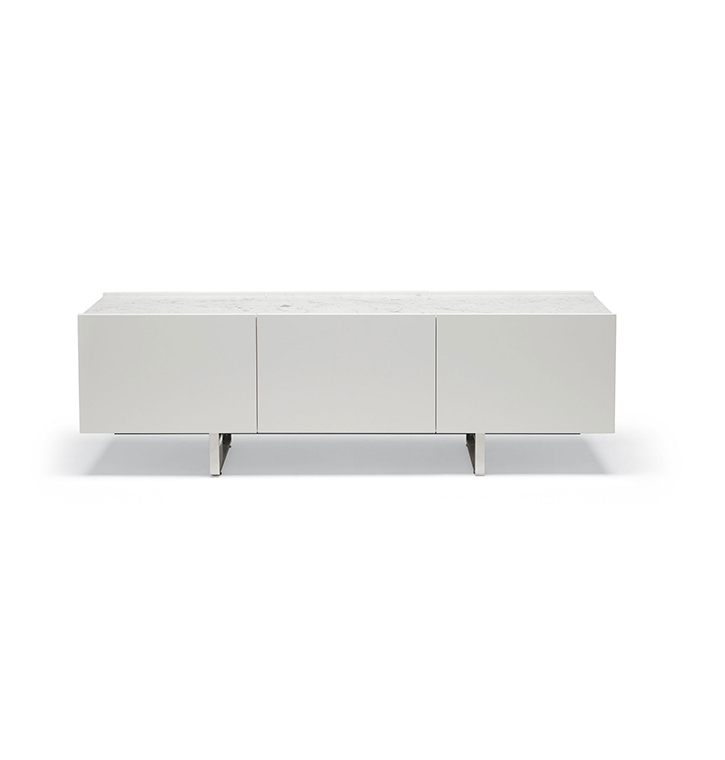 Product Overview
The Square collection provides the possibility to contain, to display but above all to furnish your home environment with charm. A never trivial feature in combination with a sense of "lightness", in terms of shape or the pleasant interaction that the single elements manage to establish between one and another. Containing "housing" that function as bases becoming the heart of real and true compositions.

TECHNICAL DESCRIPTION
Series of sideboards with fixed designs available in three types:
- with adjustable feet H.15mm (5/8"), available two-sided unit with fixed back panel)
- with metal base H.165mm (6 4/8") , available two-sided unit with fixed back panel).
and two width 1920/2560mm (75 7/8" – 100 6/8"), fitted sideboards with hinged doors, drawers, flap doors.
The floor-based versions are characterised by the protruding finished back panels to create a free-standing element.
The version with metal base is also available with coplanar doors with closing shock absorber system.
BRAND SELECTION
OUR PRODUCTS