Rialto
Category: Tables and coffee tables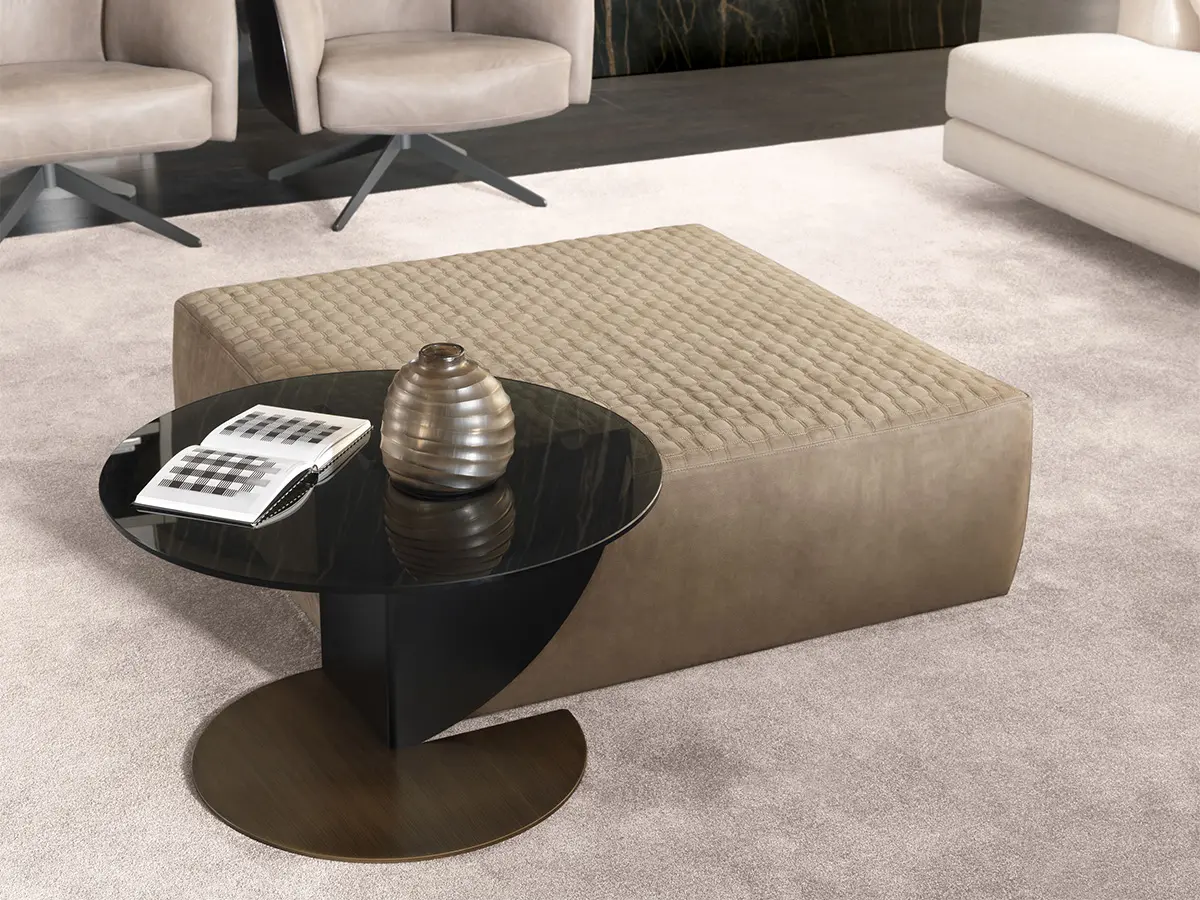 A stunning combination of surfaces and fluid lines, available in two versions: with round top and with 3/4 circle open top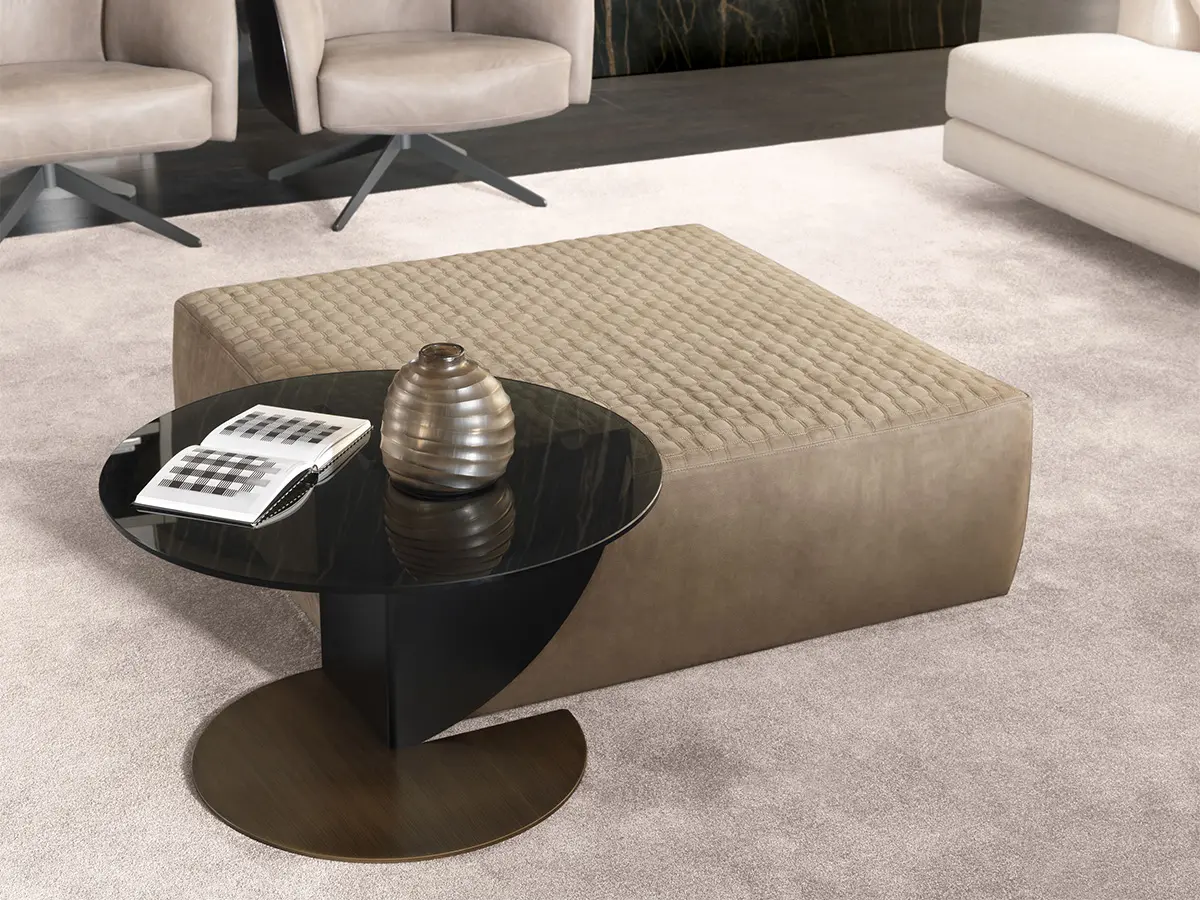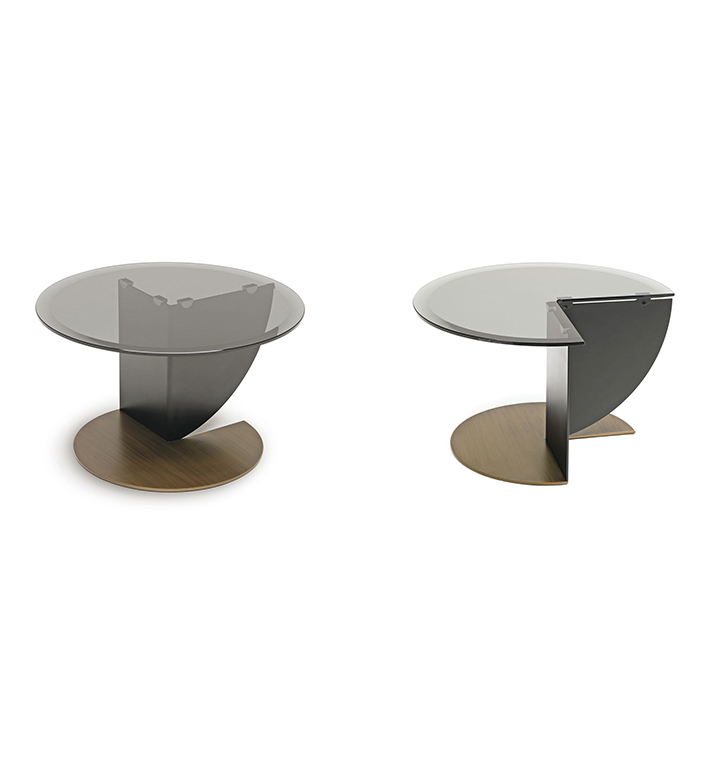 Product description
A stunning combination of surfaces and fluid lines is at the heart of Rialto, whose unique structure – two rounded surfaces paired with a further segment on a right angle and joined together by a geometric base – allows it to fulfil two roles within the domestic setting. It can either be deployed as a stand-alone piece – something unexpected and brilliant – or as a subtle complement to soft furniture, pouffes or even beds. Rialto is yet another example of the possibilities when creativity and practicality meet expert manufacturing.

TECHNICAL DESCRIPTION
Rialto is a series of small tables characterized by the base consisting of a combination of circles and semicircles in bicolor finish, painted in antique brass and black and by a glass top bevelled th.12mm (4/8"). Available in two versions: with round top and with 3/4 circle open top. The 3/4 circle version can be used as a complementary table to be placed next to the corner of the sofa, a wall or a pouf.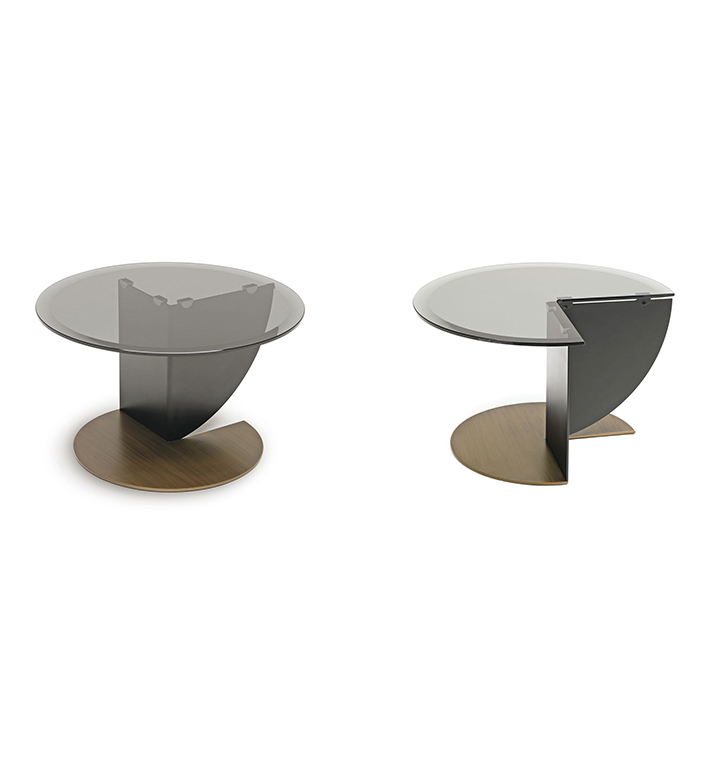 Designer
CR&S MisuraEmme(3486)
Dimensions
Round top 40x40 h42
3/4 circle open top 70x70 h36

Official website
www.misuraemme.it

BRAND SELECTION
OUR PRODUCTS