Over
Day systems with freedom of composition with horizontal electrified woodwork that creates an integrated lighting system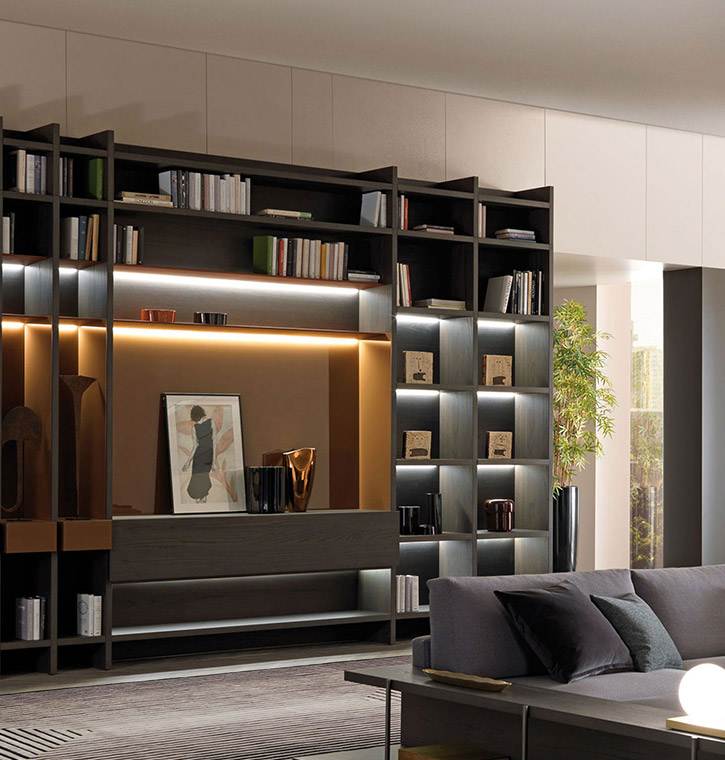 Product Overview
The freedom of composition Over enables the design of broader spans as long as 2200 mm, asymmetrical geometries able to lighten the visual perception by breaking free of the concept of a pure day system and, in support, the horizontal electrified woodwork creates an integrated lighting system. Finishes give an extra special touch and a truly personalization: wood, tecno-marble, tecno-metal, glass and leather are combined in an exceptional material and colours balance that displays – at every combination – a new Over.

TECHNICAL DESCRIPTION
Over is a modular system of units 380mm. (15") deep available in 7 widths and 2 heights. Back panels th. 25mm (1") available in different finishes that can be overlapped through aluminum trims system, patented by MisuraEmme, integrated with a recessed lighting system.
BRAND SELECTION
OUR PRODUCTS