Aipim
Sideboard features a long shape that tapers further at the ends, slanting legs, an extension of the sides and the original double folding door underlines the dynamism of the design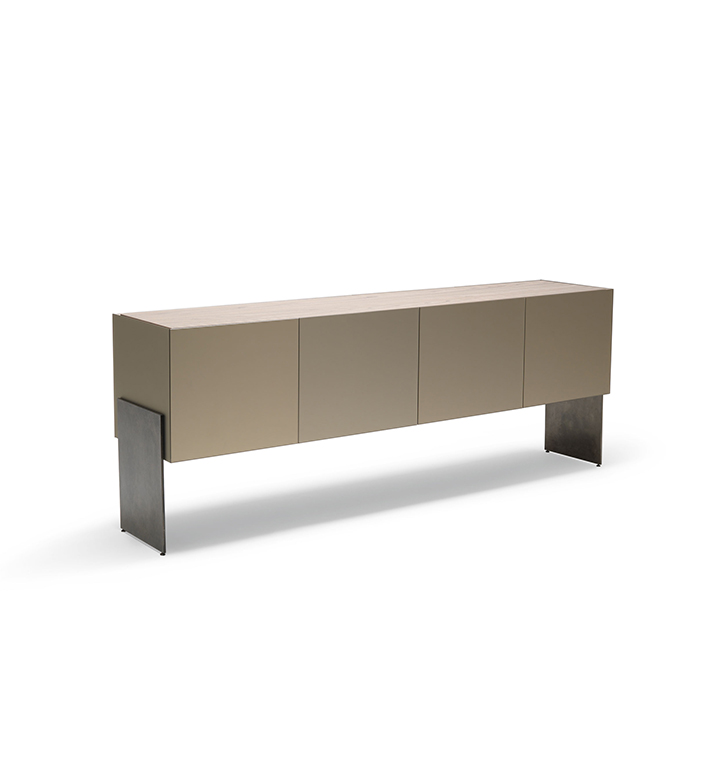 Product Overview
The unusual Aipim sideboard features a long shape that tapers further at the ends. The slanting legs – an extension of the sides – transmit a palpable sense of elegance. The original double folding door, which opens out fully like a book, underlines the dynamism of the design, allowing observes to get a full view of the inside. The intrinsic delicateness of this piece that elevates it from simple storage item to expression of sophisticated elegance.

TECHNICAL DESCRIPTION
Aipim sideboard is a product characterized by a front opening system with bellows that allows a complete opening of the containment compartment, making the access functional. The base consists of two supports in natural iron fixed to the shoulders. The general structure in MDF has a finish in veneer elm Cenere finish. The exterior is made by combining frosted mirrors with supports in veneer Elm Cenere finish. The double folding doors with central opening, are provided with special hinges and invisible guides making the opening comfortable and fluid, inside the compartment is centrally positioned a glass structure to divide and optimize the spaces. Also available the version with fixed front for double-sided use. per utilizzo in centro locale.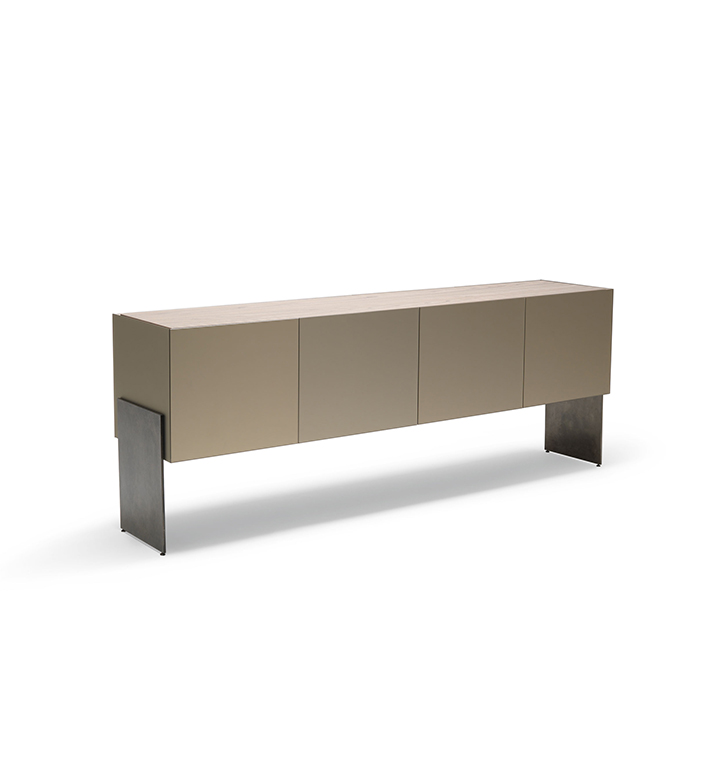 Official website
www.misuraemme.it

BRAND SELECTION
OUR PRODUCTS