Blazer
A virtuous combination of its design appeal, visible in the rigorous geometry of its volumes, and the haute couture approach exemplified by its precise, meticulous sartorial craftsmanship, Blazer is one of the creations that best expresses the most authentic artisanal attitude of Minotti.
Designed by

Rodolfo Dordoni
All the surfaces of the elements feature stitching, designing evenly-spaced bands on the covering of the base, cushions, armrests and backrest, and creating a quilting effect that identifies its look and instantly provides a sensation of comfort.
The system includes seats with a depth of 108 cm and chaise-longue elements with a depth of 143 cm - with high and low backrests and armrests.
The system is complemented by a series of cushions in different sizes and headrests, which can be freely positioned, decorating the seats and offering maximum comfort.
"Blazer: the piece that best reflects the typical attitude of Minotti in enhancing ability in craftsmanship. In its manufacturing, a very sophisticated stitching process is deployed in line with this approach, this attitude of wanting to perfect the craftsmanship, an element of the brand's great recognisability." – Rodolfo Dordoni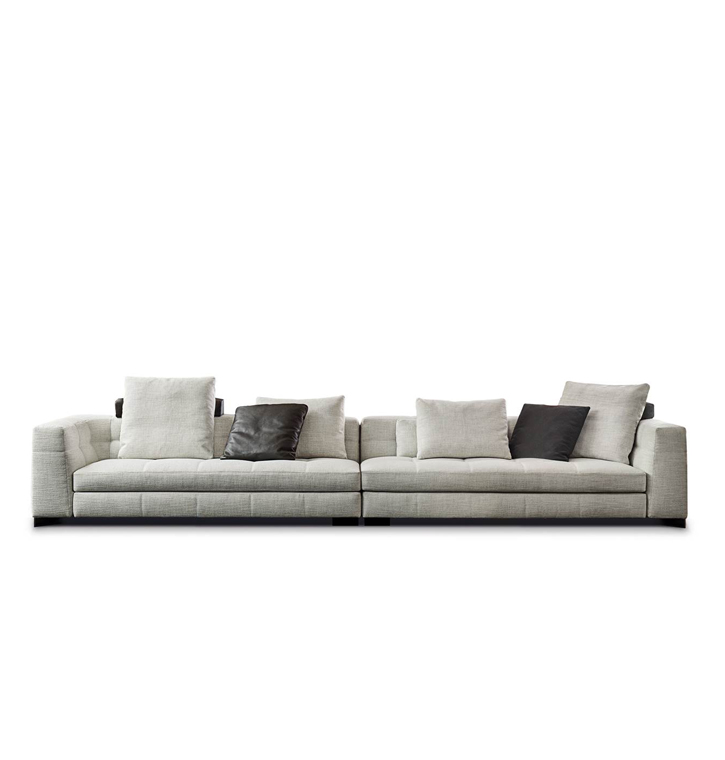 Product Overview
The wide range, comprising sofas with strong character as well as modular elements, allows for the creation of original configurations, freely customisable thanks to the extensive choice of elements and exclusive coverings available. The compositions can be mixed and matched with the complements of the 2020 Collection - coffee tables, console tables, benches and armchairs - that pleasantly interrupt the symmetry and contribute to designing living areas with a bold personality.

Blazer expresses a brand new style, mixing the high sartorial matelassé effect crafting technique, which qualifies it as an exclusive, sophisticated product, distinguishable due its exceptional quality, with a contemporary look characterised by clean, minimal lines.

The key feature of the design is the backrest with rounded internal corners, which creates a comfortable, enveloping niche, transforming the chaise-longue element with high backrest and armrest into a particularly welcoming alcove.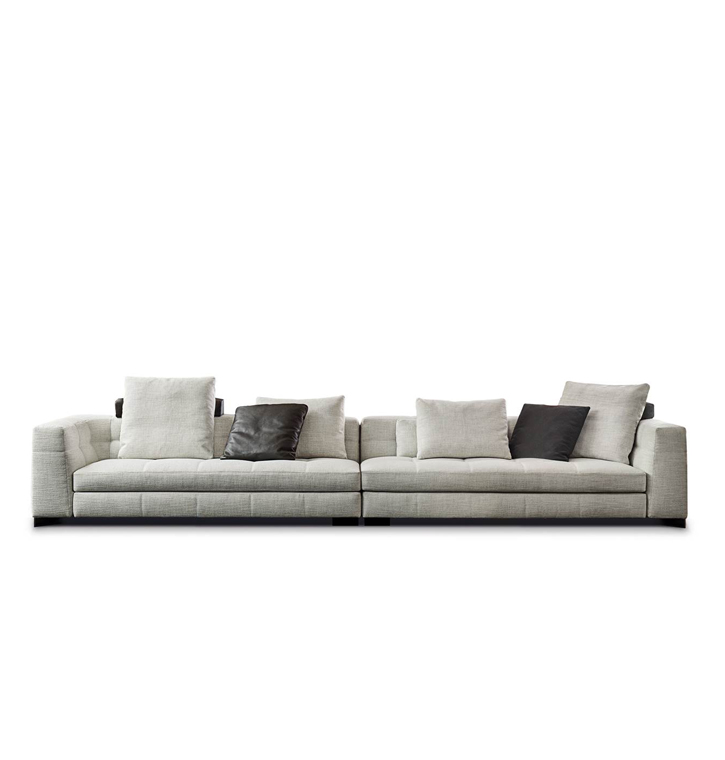 Product sheet
Blazer Technical Sheet

Collection
Consumer Catalogue Vol.1

Official website
Minotti - Blazer

BRAND SELECTION
OUR PRODUCTS