Merolla Divani srl
INTRODUCES
HONEY
SOFTNESS AND ELEGANCE
Honey immediately inspires a feeling of relaxation thanks to the capable and soft welcome of its maxi seat. Characterized by essential and refined lines, the entire structure is supported by an elegant and slender metal foot that gives impetus to the design. Completely visible, the metal foot is available in various colors, including brass, nickel, chrome, matt black.
The qualities of aesthetics and practicality of this piece of furniture refer to the slightly higher back of the seat and its function as a headrest. To this is added the seat not anchored to the structure. Thanks to the easily removable back cushions and a deep seat, you can effortlessly obtain a comfortable single bed.
Honey is practical and functional: available in removable and interchangeable fabric, it is made up of different solutions; from two to four seats and the addition of a chaise longue for those who do not have space problems.
The seat cushions have a central insert made of non-deformable material wrapped in a generous and soft layer of goose down. The back cushions are also in goose down to amplify the sensation of enveloping softness and guarantee optimal results both in terms of aesthetics and ergonomics.
To complete Allen's beauty, two standard cushions of the same fabric and color are provided.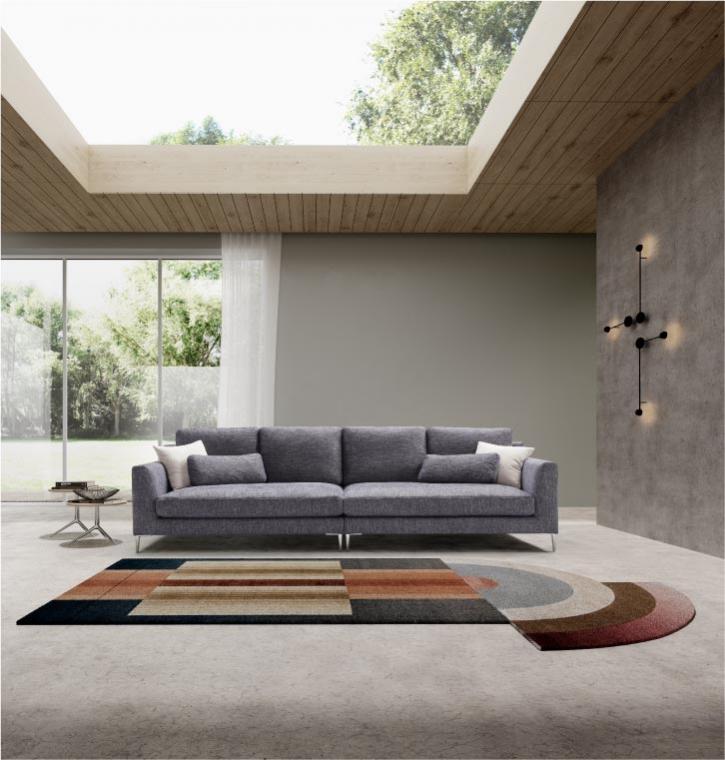 Product Overview
The structure is in solid multilayer wood with parts of very fine MDF and agglomerate wood fiber. Elastic straps make up the suspension of the seat.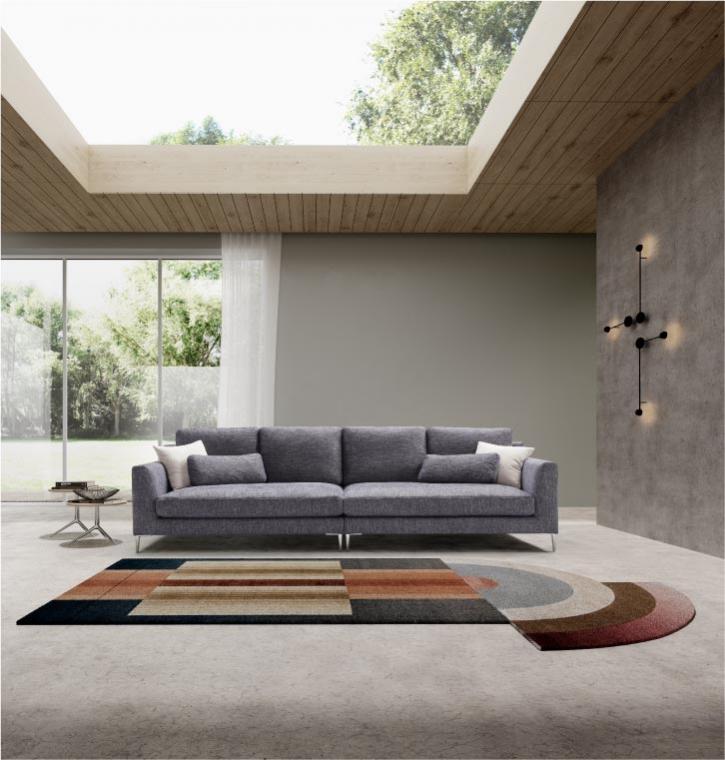 Materials
Steel, Alcantara, Aluminium, Cotton, Iron, Rubber, Wood, Feather, Poliestere, Sponge
Dimensions
4 POSTI:270 CM
3 POSTI: 212 CM
2 POSTI MAX: 192 CM
2 POSTI: 152 CM
POL MAX: 112 CM
POL: 92 CM
Production process
The shell padding is in 35 density open cell polyurethane foam covered with goose down. The backrests are also made of goose down. The foot at the base is in metal with the possibility of customizing the color.
Product sheet
TECHNICAL SHEET

Collection
CATALOG

Official website
MEROLLA

BRAND SELECTION
OUR PRODUCTS