Merolla Divani srl
INTRODUCES
BRISTOL
ELEGANCE AND MASTERY
The Bristol sofa features a design with a typically retro flavor. The capitonné style headboard refers to the elegant English style of the Chesterfield sofas. Or rather it is a reinterpretation of it. Although the complex and artisanal techniques necessary for its realization draw from the past, Bristol binds itself to the modern for the simplicity and cleanliness of the lines.
The choice of the name, a clear reference to the British town, recalls how much the classic English style was an inspiration for this model which, compared to the original, introduces important innovations. Starting from the mask whose design is decidedly cleaner because it is lightened by the folds, up to the choice of a single seat cushion.
Bristol is a refined conversation sofa that is well suited to tastefully furnished environments, both in classic and modern style. The application of buttons embellishes the backrest and is an expression of the craftsmanship with which the capitonné work is carried out. Another decorative element that enhances the style is the choice of the oak wood foot with a characteristic shape and a refined wengé color.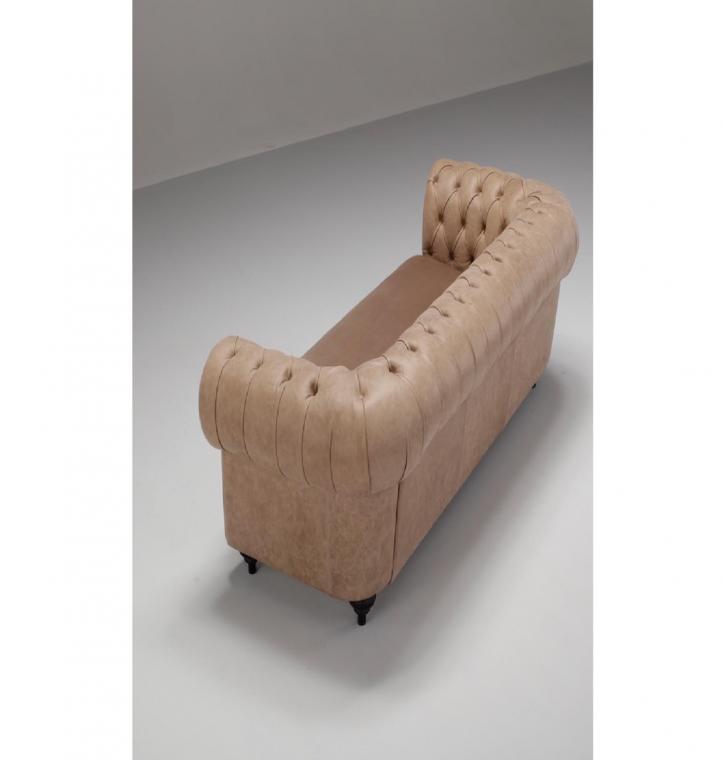 Product Overview
As with all handcrafted sofas, Bristol is made to last over time and can be customized in shapes and sizes. Although modular, its beauty is expressed above all in the monobloc version. The upholstery, for the type of model, is available only in leather, in a wide range of colors. It is possible to choose the leather upholstery with an aged effect to give a more vintage look to the seat.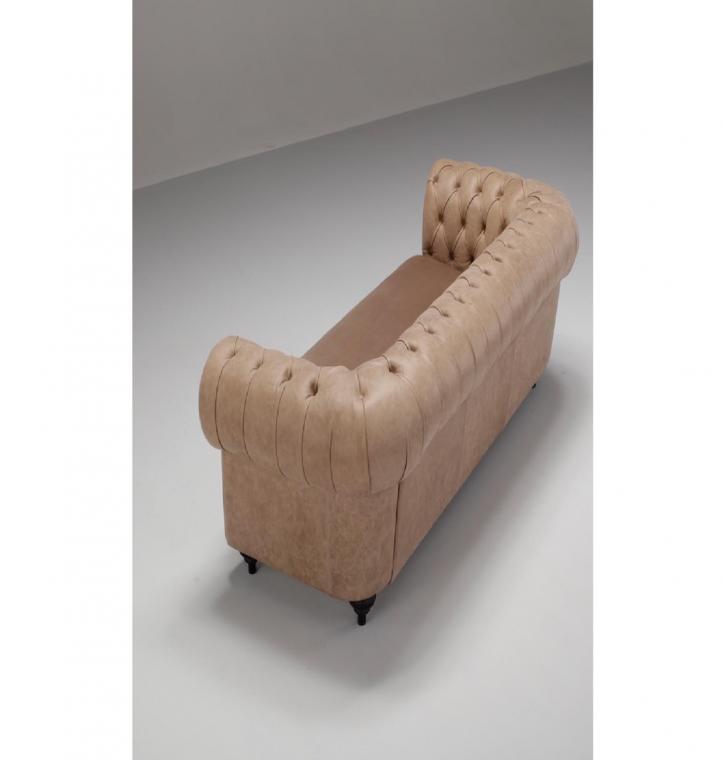 Materials
Steel, Cotton, Iron, Rubber, Wood, Brass, Leather, Feather, Sponge
Dimensions
3 POSTI 230 CMX 95CM
2 POSTI MAX 205 CM X 95 CM
2 POSTI 180 CM X 95 CM
POLTRONA 130 CM X 95 CM
Production process
The structure is in solid multilayer wood with parts of very fine MDF and agglomerate wood fiber. Elastic straps make up the suspension of the seat. The shell padding is in polyurethane foam and polyester wadding. The foot is in oak wood. The leather upholstery.


Product sheet
TECHNICAL SHEET

Collection
CATALOG

Official website
MEROLLA

BRAND SELECTION
OUR PRODUCTS