A LOT OF Brasil
INTRODUCES
MJ Noveou
Noveou dinning or center table with painted steel structure and marble perla santana top - design Pedro Franco para A LOT OF Brasil
Pedro Franco presents a Noveau table, in collab with Granos
Composed of two pieces, a dining table and a coffee table, the creations had the Perla Santana quartzite as a central element of inspiration.
São Paulo, July 2021 - Pedro Franco, renowned Brazilian designer and a reference in how to unite expressions of Brazilian culture with modern design trends, presents his newest work in partnership with the Ceará quarry Granos, the Noveau table with the rare Perla stone Santana. This quartzite is only found in the interior of Ceará and that takes its name for having a pearly surface referring to the pearl.
The great inspiration for this collab was the Perla Santana, a unique stone, 10 times older than Italian marble and that awakened Pedro's gaze to the beauty of Brazilian stones. A geological formation that carries the history of a particular region and, through design, reaches a global sphere, a perfect translation of the concept of Glo-cality, a current widely worked by Pedro Franco in his works.
Inspired by the Art Nouveau movement, in which artists used elements of nature as a spark, the designer created a metallic structure to apply Perla Santana stones. Thinking of bringing more elements of Brazilianness and industrial making to the piece, key elements in all of the artist's collections (which will be exhibited at Isaloni), Pedro printed his authorial income using high technology, created from the fusion of others income already produced.
A mixture of the French decorative arts movement with Brazilian lace, this is how the collab is briefly called.
Pedro Franco says he is enchanted by the endless Brazilian beauties "We are a multiple culture that has art at its core. My role as a designer is to find and value these riches, joining the values ​​of Glo-cality, of the union between the industrial and the artisanal and sustainability".
Both the dining table and the Noveau coffee table are made up of displaceable modules, making interaction between the user and the piece possible.
He is considered one of the greatest exponents of the Brazilian design in the current days. In addition to his authorial creations, he is the founder and the art director of the industry A Lot of Brasil, a pioneer in the edition and manufacture of pieces on Brazilian soil signed by global designers.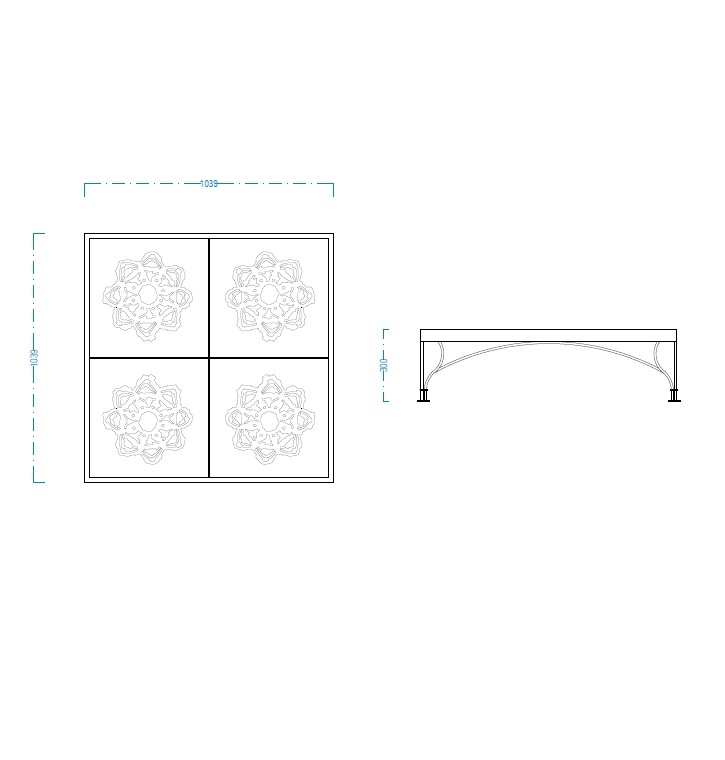 Product Overview
MC Noveou by Pedro Franco per A LOT OF Brasil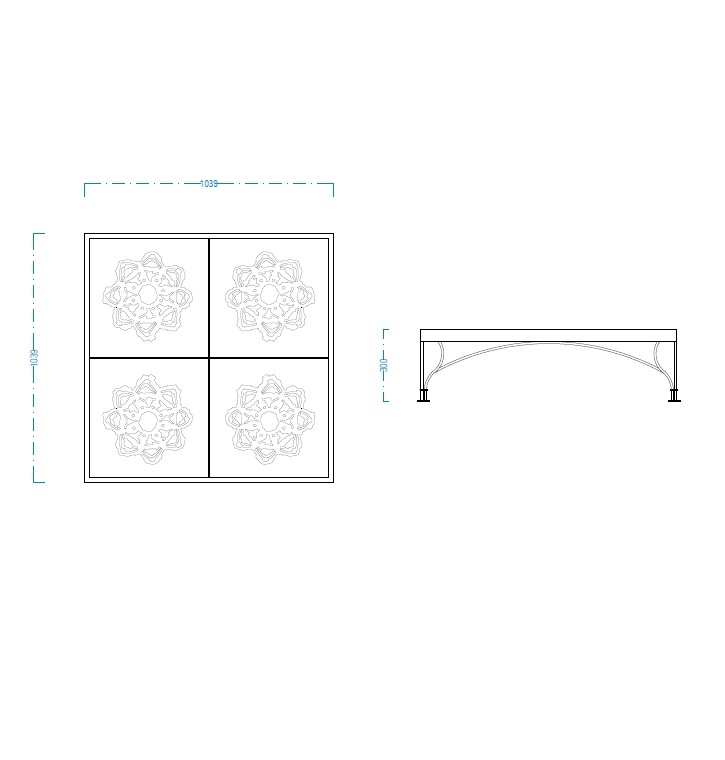 Dimensions
Widht 1039
Height 300
Length 1039

BRAND SELECTION
OUR PRODUCTS