A LOT OF Brasil
INTRODUCES
Buffet Renascença
Category: Cabinets and containers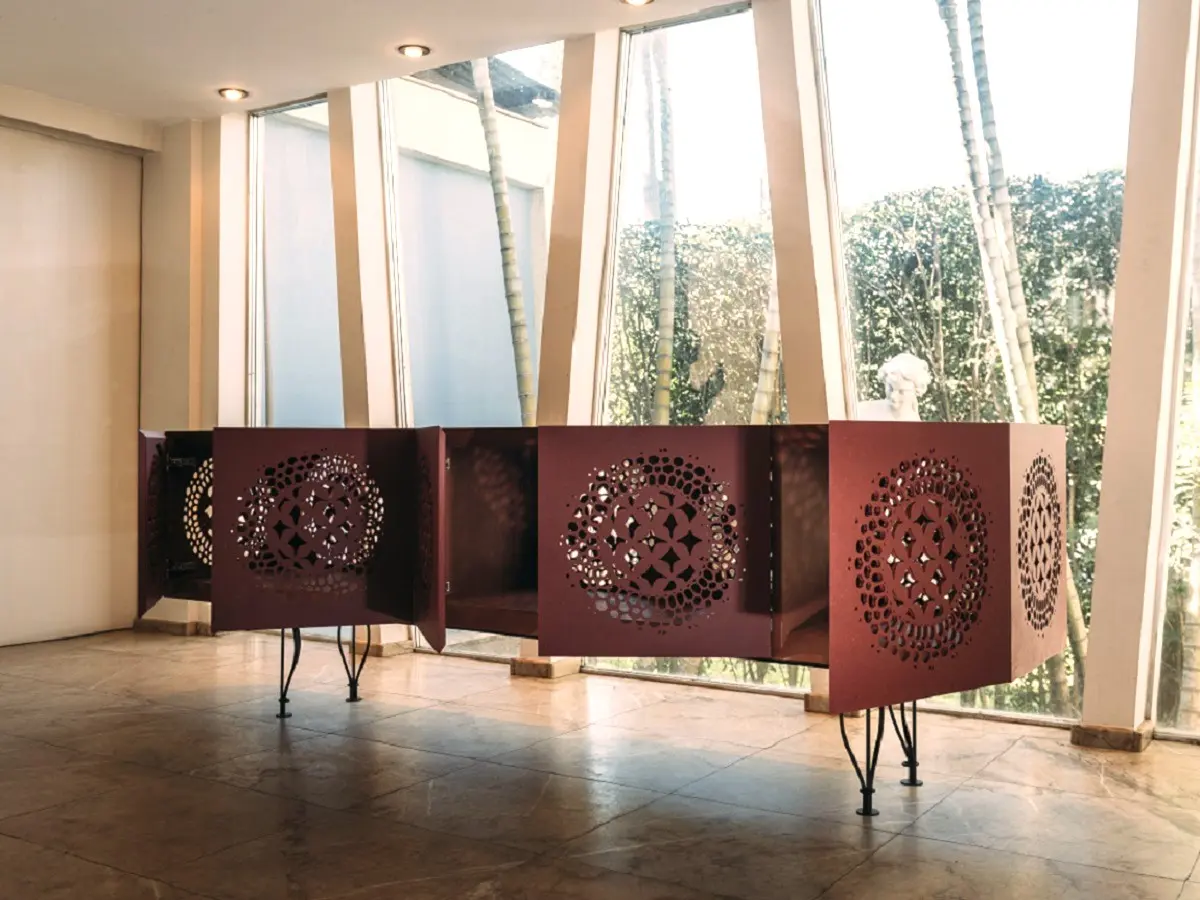 Renascença sideboard in laser-cut MDF wood based on varnished steel - Design Pedro Franco for A LOT OF Brazil
Pedro Franco signs collab with Arauco
The piece, a collab symbol, entitled Aparador Renascença celebrates the possible utopia between industrial and manual production, values ​​present in both the multinational and the designer's work.
São Paulo, July 2021 - Pedro Franco, renowned Brazilian designer who for 21 years has translated expressions of Brazilian culture into his works and has exhibited works in the most important Salons of the World, signs raw material collab with Arauco, a leading multinational company in the sector of panels in MDF/MDP and committed to sustainability and productive collab with Augusto Moreno Closets.
The collab idea arose when Arauco presented Pedro with a series of new materials, including Innovus Colored MDF, a raw material produced in a totally sustainable manner and which has a terracotta color. This coloration happens innately and bears the name Gaia.
With the purpose of bringing to light the tangency between the industrial world and manual making, values ​​present in both the designer's and Arauco's work, Pedro created the Aparador Renascença, which became the symbol of this collab. The Aparador, composed by the printing of the designer's authorial laces, created from a fusion of Brazilian laces, gains both industrial and handcrafted carvings.
If in one version the design of Pedro's lace is faithfully translated by the use of high technology CNC laser cutting made by Augusto Moreno Closets, in another version it gains the improvisation and co-creation of the artisan Fafá, from Registro - SP.
"Synchronicity has been present since the beginning of this work. As soon as Arauco introduced me to Innovus Colored in terracotta color I already knew it would be a successful collab. I had been working with copper tones for a long time. Co-create with Fafá it was a separate element in the work, because it brought emotion and uniqueness to the pieces. Each carving is unique. This work gave voice to a very strong value I have: the union between the beauty of the industrial world and the beauty of manual work, making of design a platform to promote local, manual and industrial values", says Pedro Franco.

He is considered one of the greatest exponents of the Brazilian design in the current days. In addition to his authorial creations, he is the founder and the art director of the industry A Lot of Brasil, a pioneer in the edition and manufacture of pieces on Brazilian soil signed by global designers.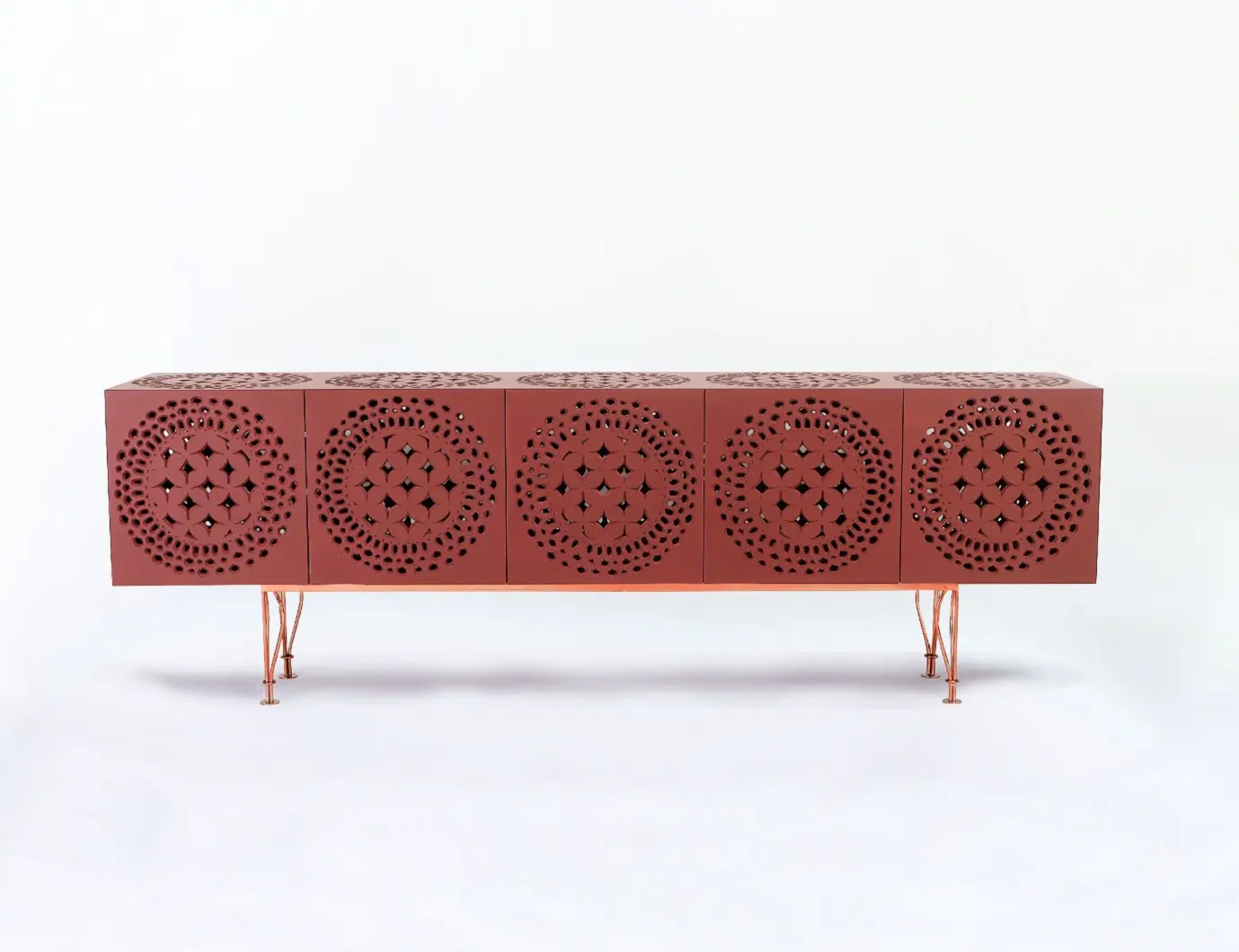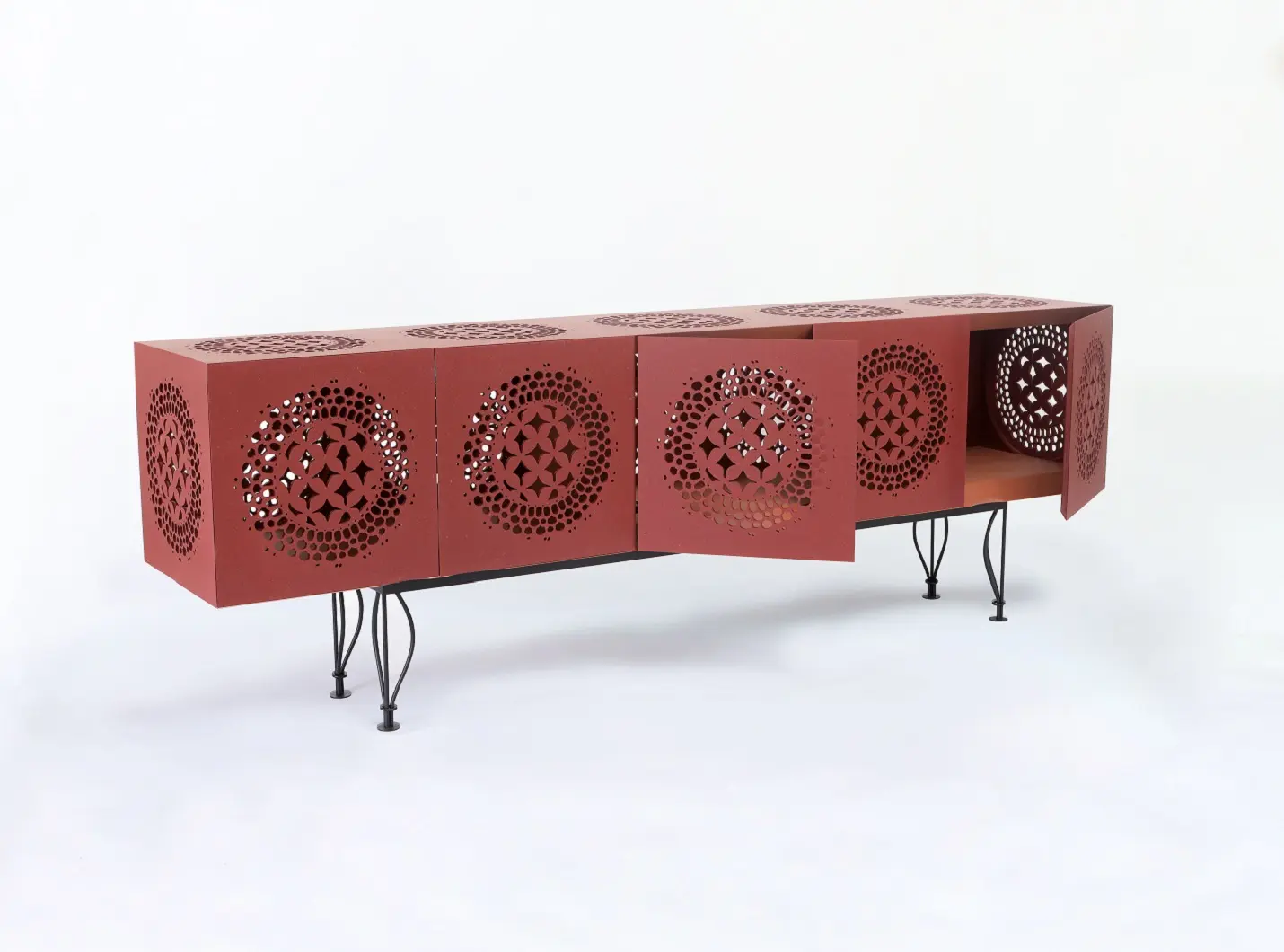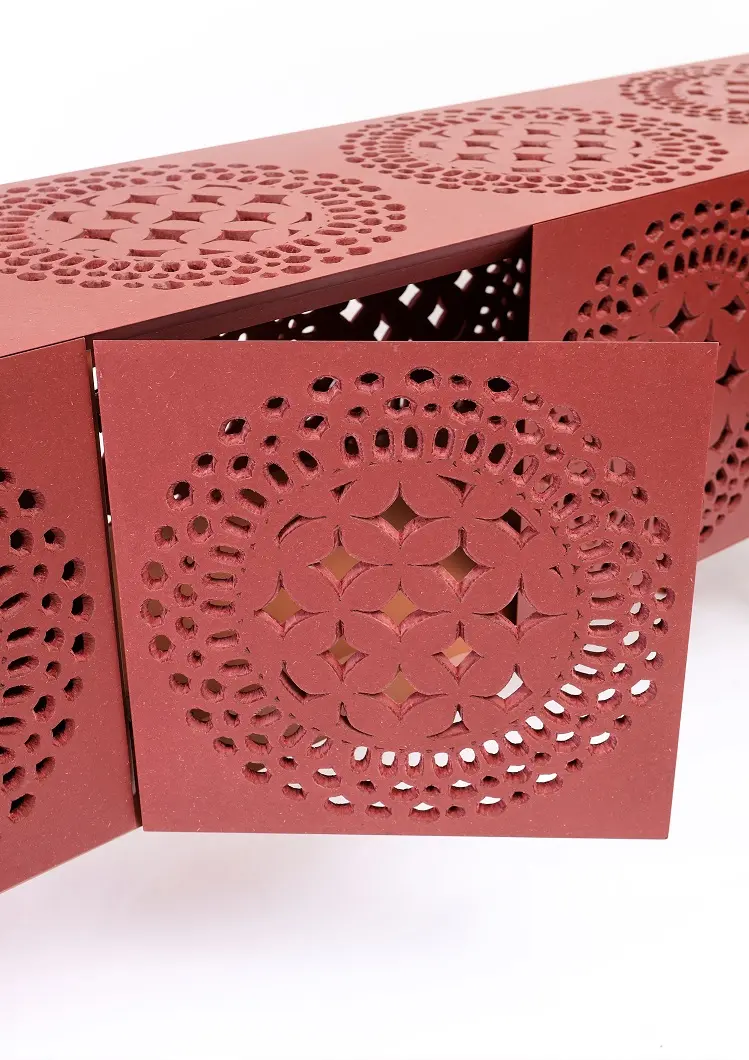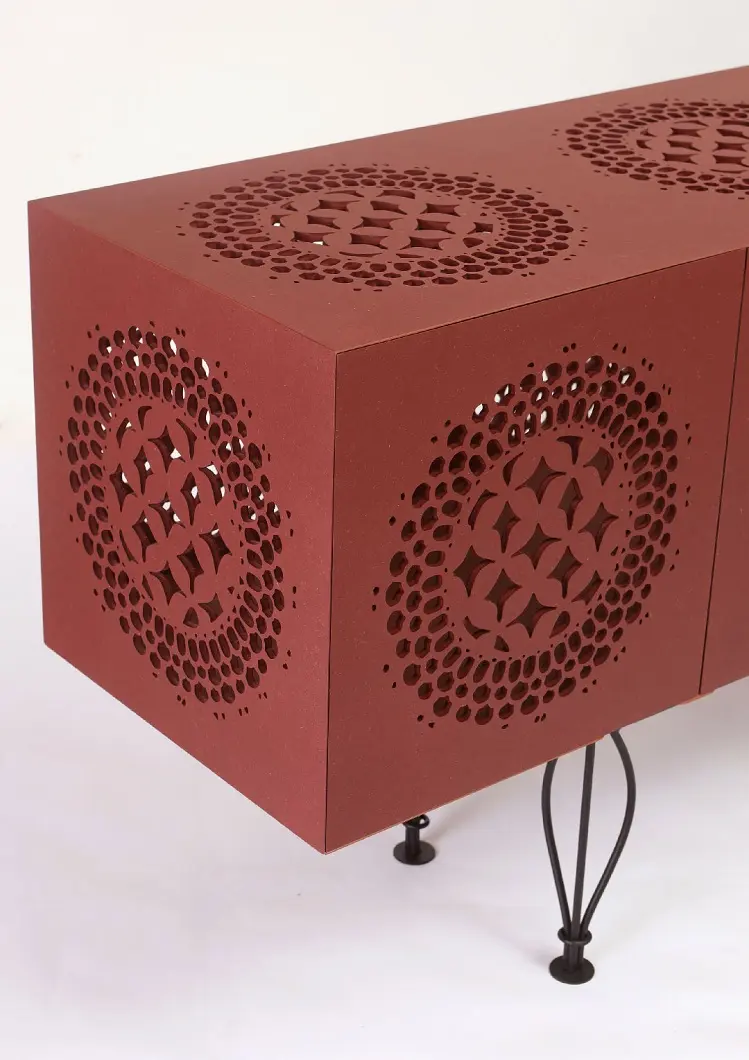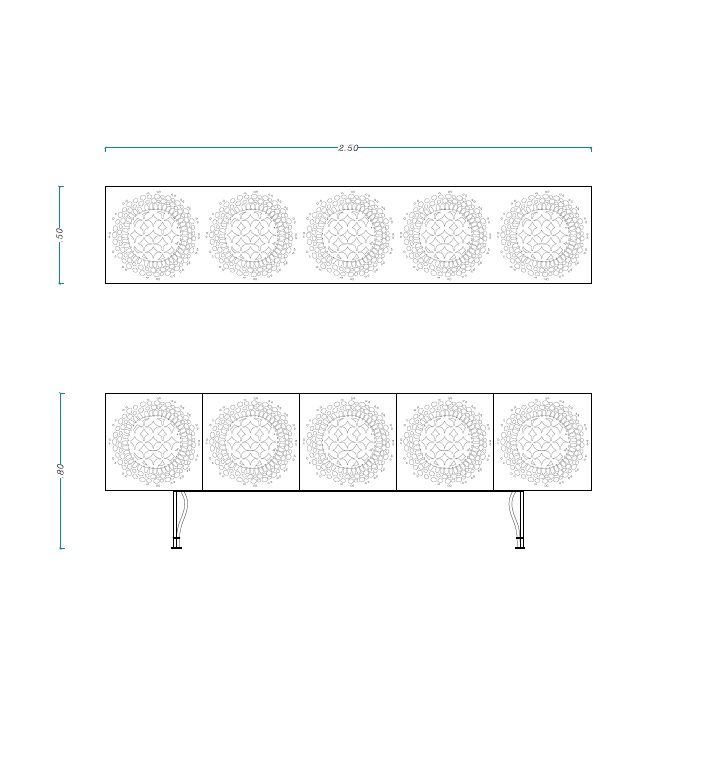 Product description
Buffet Renascença by Pedro Franco per A LOT OF Brasil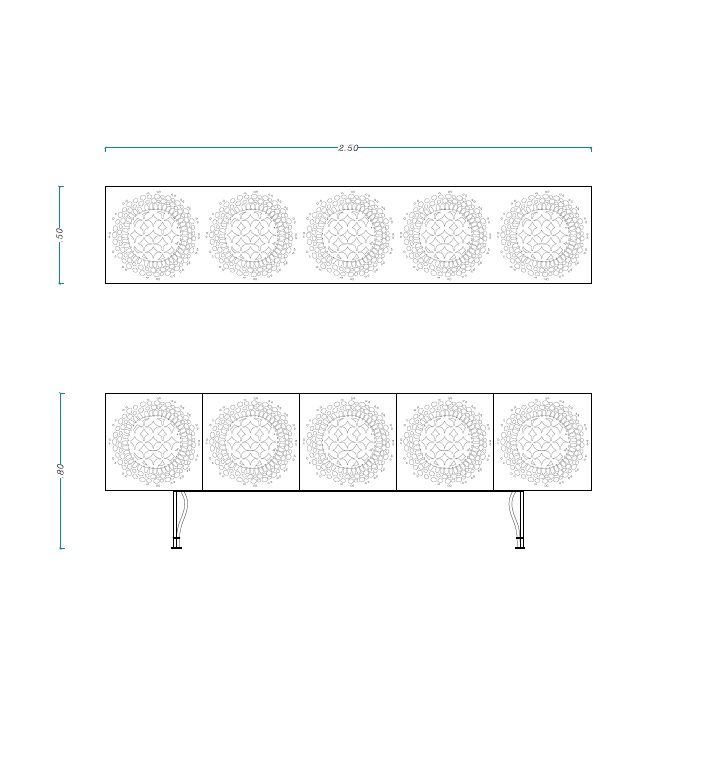 Product name
Buffet Renascença
Dimensions
Width 2500
Height 800
Length 500

BRAND SELECTION
OUR PRODUCTS