Random Solo
Five perfect spheres floating in the air like gentle glass bubbles.
Designed by Chia-Ying Lee, Random Solo revisits the concept of the Random suspension lamp by parting the original three-piece cluster and adding two new blown glass spheres.
The five sizes and six different finishes available offer ample styling freedom, both as individually suspended light points and in light and lively combinations on clusters.
"When I started developing the design concept for Random Solo, I realised it was essential to reflect the social significance of lighting: we gather and create relationships with other individuals around sources of light. Through the juxtaposition of clusters, Random Solo becomes a meeting point for association and congregation, whilst also allowing for multiple aesthetic variations with the use of glass, different sizes and compositions."

Chia-Ying Lee, Random Solo designer
With Random Solo, designer Chia-Ying Lee unleashes the individuality of Random's spherical shapes, which now float like bubbles of light in their solitary beauty, and suggest new compositions of luminous harmonies. The versatility of the creative concept, with the rich choice of refined finishes, offers ample freedom to compose unique decorative lighting elements.
Random Solo can be used as a single element, suspended from a thin power cord, to create subtle light points in the space, or in multiple compositions on different canopies. The transparent glass, the new frosted white glass, and the four original metallic gradient finishes (chrome, gold, rose gold, glossy smoke) can be combined at will as in an enchanting play of luminous bubbles.
Designed by

Chia–Ying Lee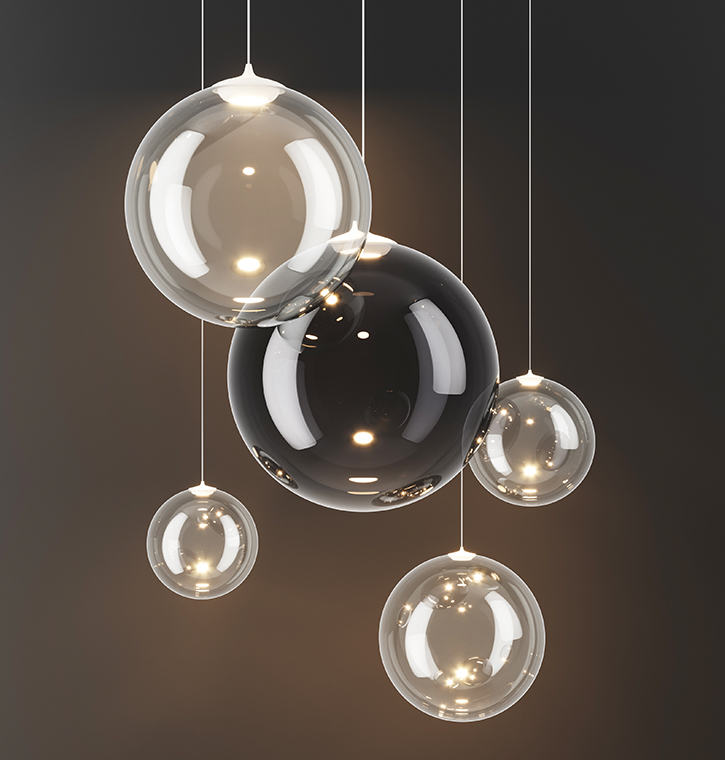 Product Overview
La perfezione della sfera diventa un elemento ludico leggero e originale disponibile in cinque dimensioni, con diametro di 12, 14, 18, 23 e 28 cm.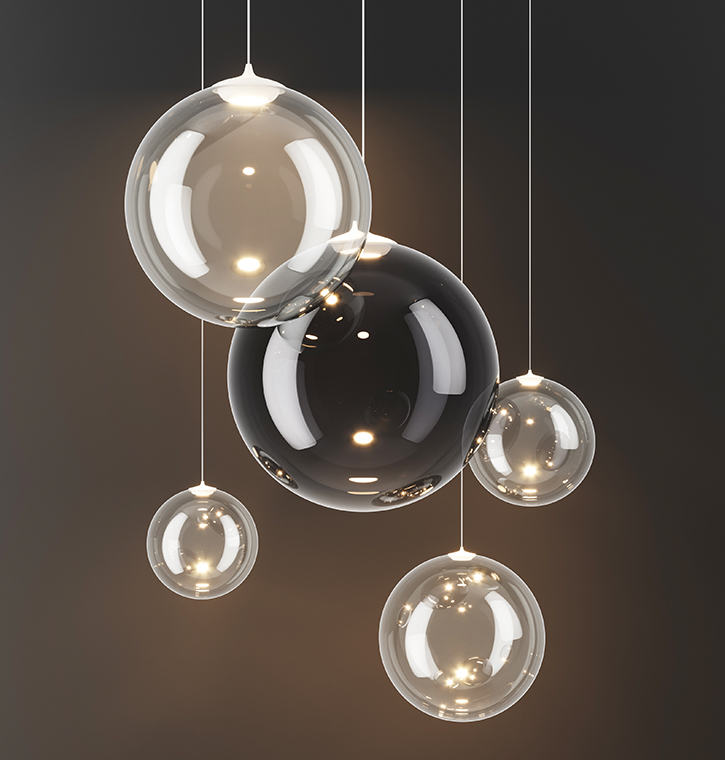 Product sheet
Lodes | lampada a sospensione Random Solo

Collection
Lodes | lampade a sospensione

Official website
lodes.com

BRAND SELECTION
OUR PRODUCTS