Easy Peasy
Easy Peasy is a set of portable and rechargeable table lamps, made of blown glass.
Its portability, different shapes and colours, and the dim-to-warm functionality of its light source allow users to connect, play and interact with the variable configuration options.
"Today's design requires a seamless integration of interaction and technological performance to create pieces that not only are aesthetically pleasing, but also serve a function and create a connection".

Luca Nichetto, Easy Peasy designer
Available in four colour combinations, each lamp is composed of two elements, a body and a pommel. The body of the lamp features a metal base housing the LED light source and a white methacrylate diffuser wrapped by a glass bell.
The glass filters the light and comes in two different shapes and colours. On top, a rounded pommel allows to turn the lamp on and off and to dim the intensity and warmth of the light. The dim-to-warm function makes Easy Peasy the perfect choice for an intimate and familiar atmosphere in domestic settings as well as in hotels and restaurants.
Designed by

Luca Nichetto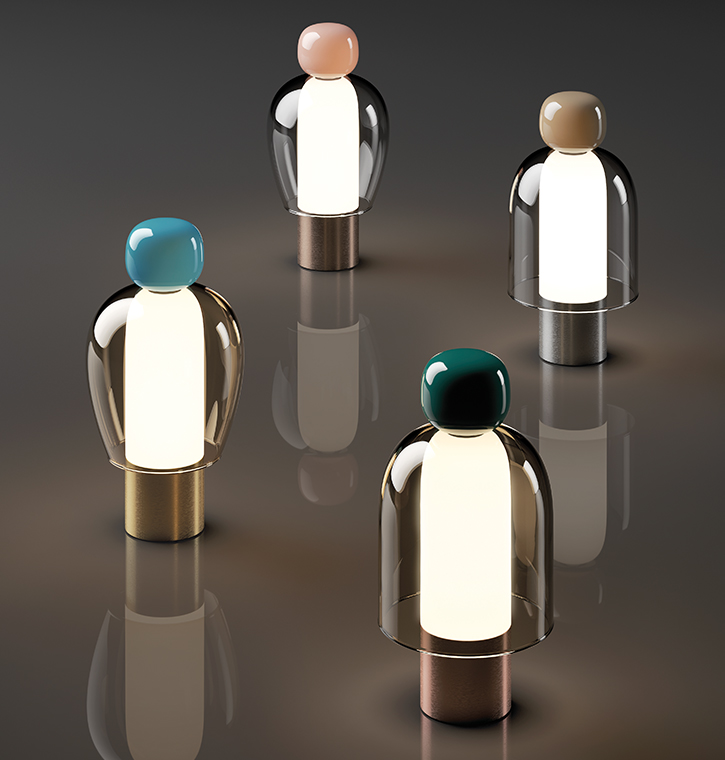 Product Overview
Come una coppia di simpatici personaggi, le lampade portatili e ricaricabili Easy Peasy esprimono già nel nome il loro spirito giocoso. Con il design sculturale che esprime eleganza minimale, la lampada portatile Easy Peasy aggiunge calore e carattere a qualsiasi ambiente.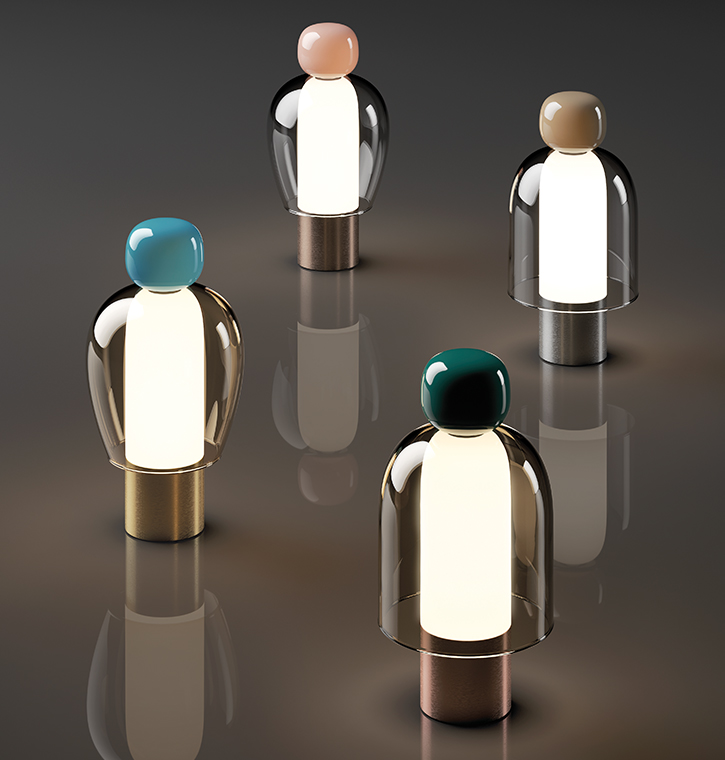 Product sheet
Lodes | lampada da tavolo Easy Peasy

Collection
Lodes | lampade da tavolo

Official website
lodes.com

BRAND SELECTION
OUR PRODUCTS