Cima
Inspired by the function of the jam cleats found in sailing boats, Cima —a nautical rope in Italian— is a "suspended" lamp characterised by a ceiling-to-floor rope, a sleek and highly functional design element. 
A joint that holds the lamp body slides vertically along the rope, while the counterweight allows to manage any excess rope. 
"Cima traces a clearly visible sign that celebrates the rope as an element in the space and makes you experience materiality, aesthetics and functionality all in one".

Marco Dessí, Cima designer
Cima is a "suspended" lamp, conceived as a practical lighting solution that can be rapidly altered to meet the needs of those who use it. Cima's hallmark is a ceiling-to-floor rope, a graphic and functional element with an eyelet that allows it to be fixed to the ceiling.
An injection moulded polymer joint slides vertically along the rope and locks at any desired point. The lamp body resting on the joint swivels to bring light where it is needed. The counterweight enables to readjust any excess of rope for lower ceilings. The switch button is placed on the power cord for easy use.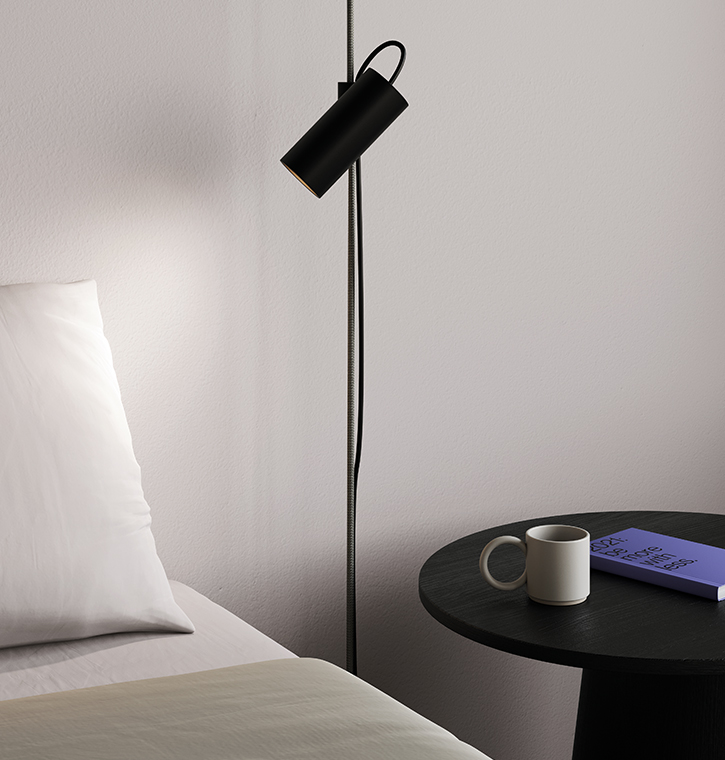 Product Overview
Con le loro forme cilindriche e la finitura nera materica, sofisticata e tecnica, il corpo lampada, il giunto e il contrappeso danno risalto ai colori della fune — oro, giallo o argento. La versatilità di configurazione e la predisposizione per lampadine GU10 fanno di Cima una lampada flessibile e adattabile alle necessità d'illuminazione proprie di ogni ambiente.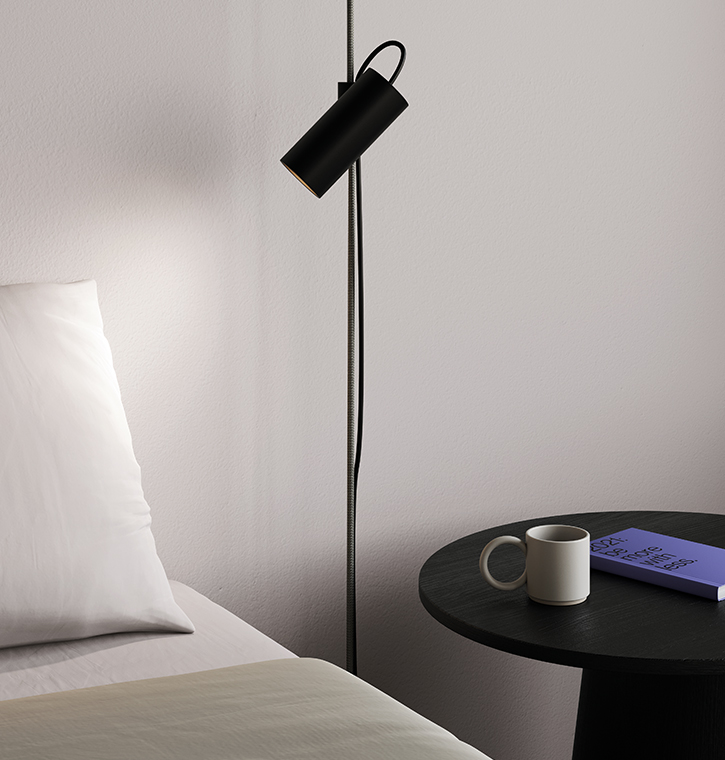 Product sheet
Lodes | lampada a sospensione singola Cima

Collection
Lodes | lampade a sospensione

Official website
lodes.com

BRAND SELECTION
OUR PRODUCTS