ENSEMBLE CAILLOU
Category: Sofas and armchairs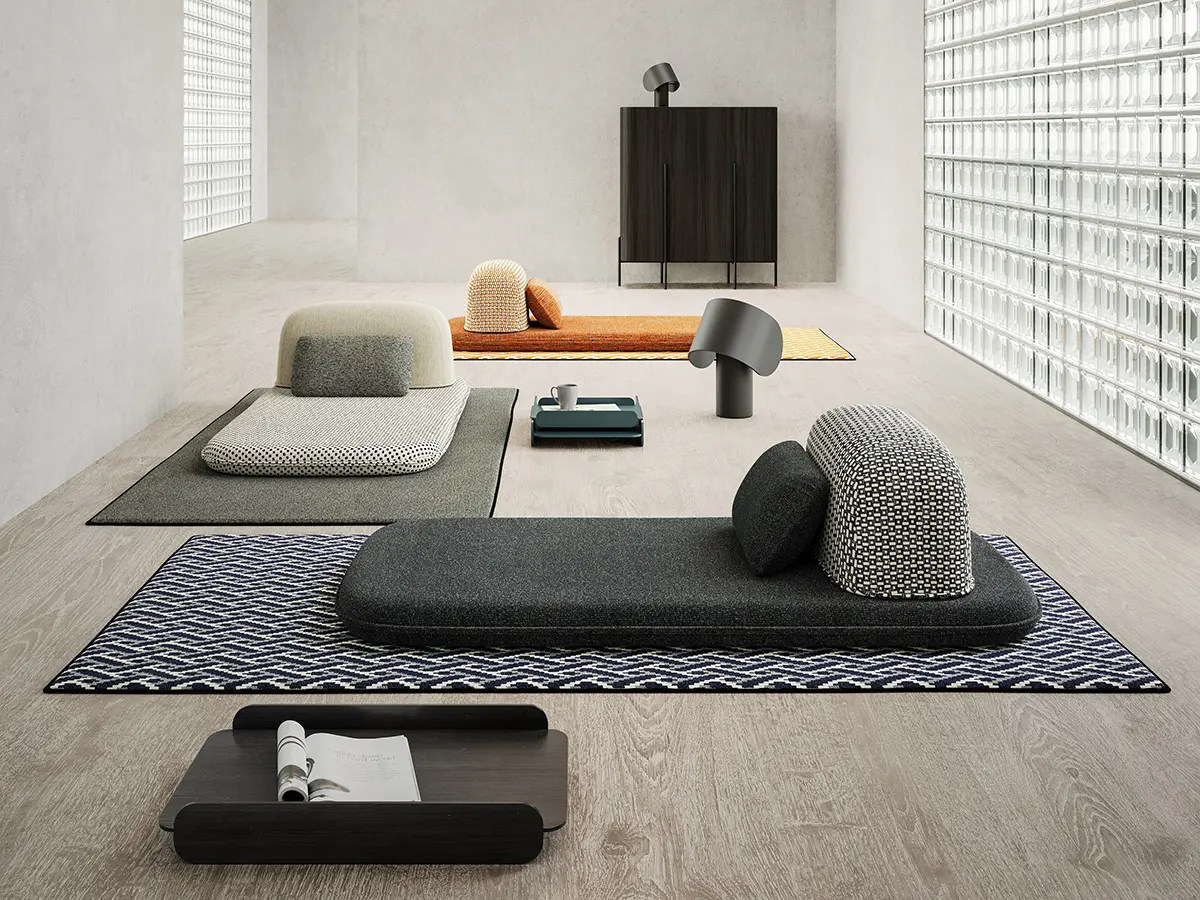 Mix & Match between form and functionality, where design and comfort meet.
Ensemble Caillou is a seating system unique of its kind, where the simplicity of the design blends with the refinement of the cut and finishes creating an exclusive product able to revolutionize the concept of living space, study, relaxation and fun.
The carpet made of heat-resistant polyester fiber "isolate" the flooring and allows you to always get maximum comfort both in indoor and outdoor situations.
The base of Caillou is finished with a technical fabric designed to adhere perfectly to the Pad transforming it into a comfortable backrest if necessary thanks to the use of the Stone.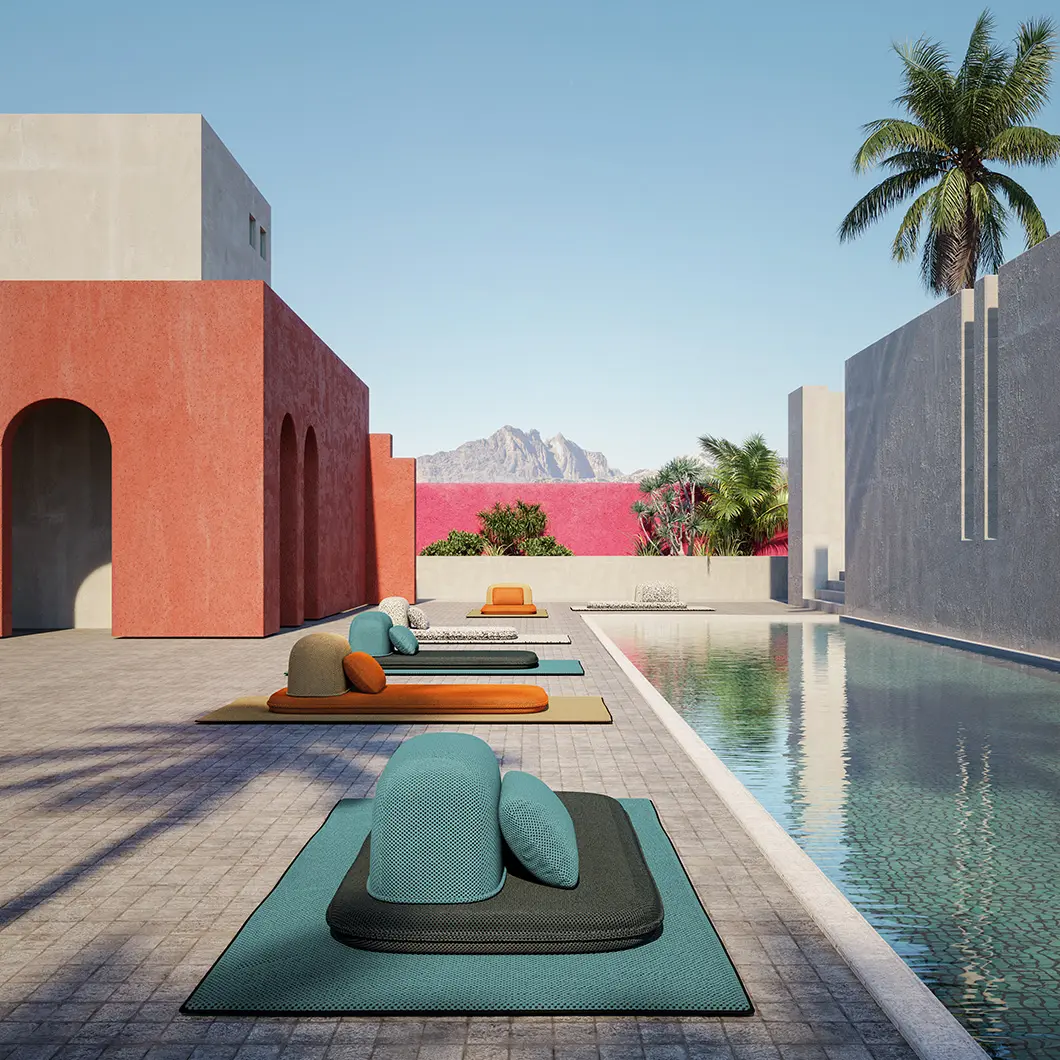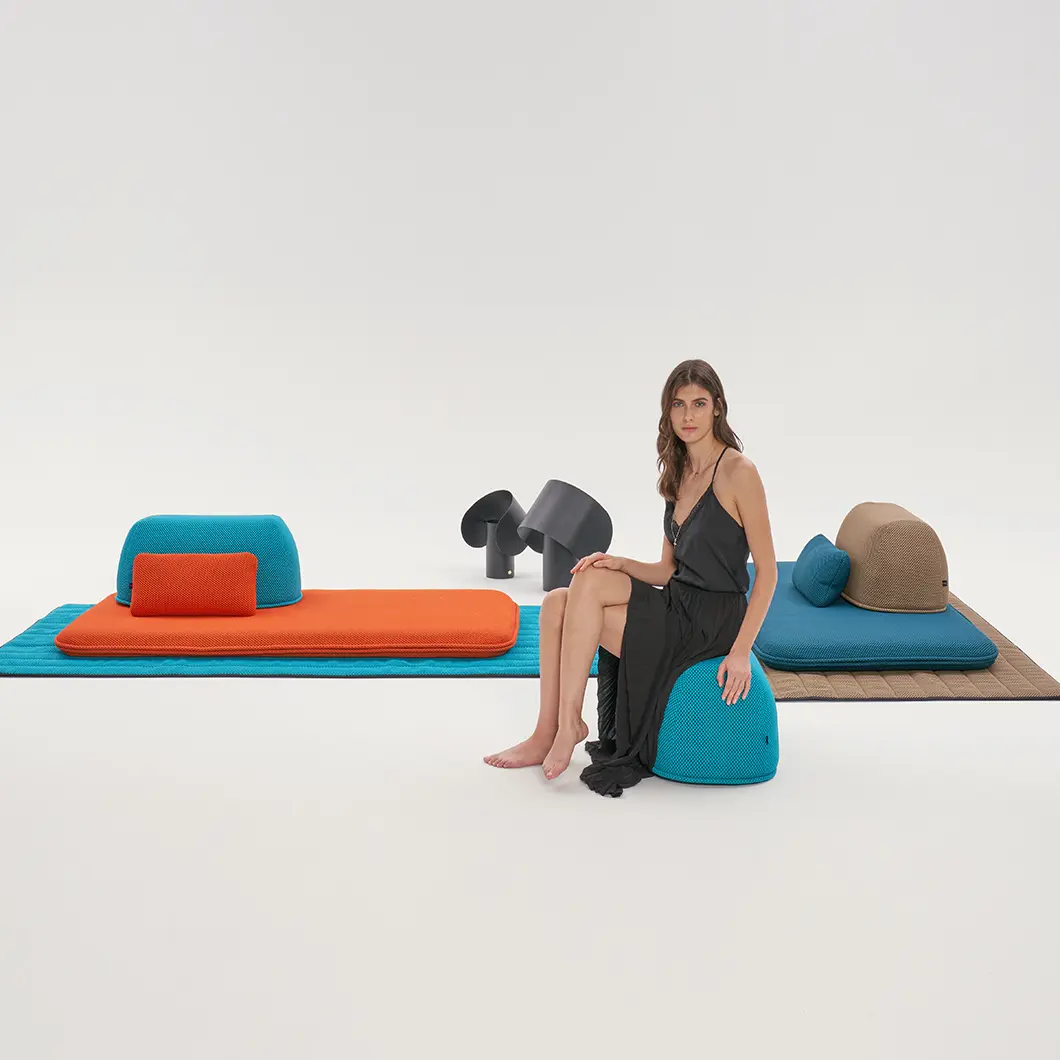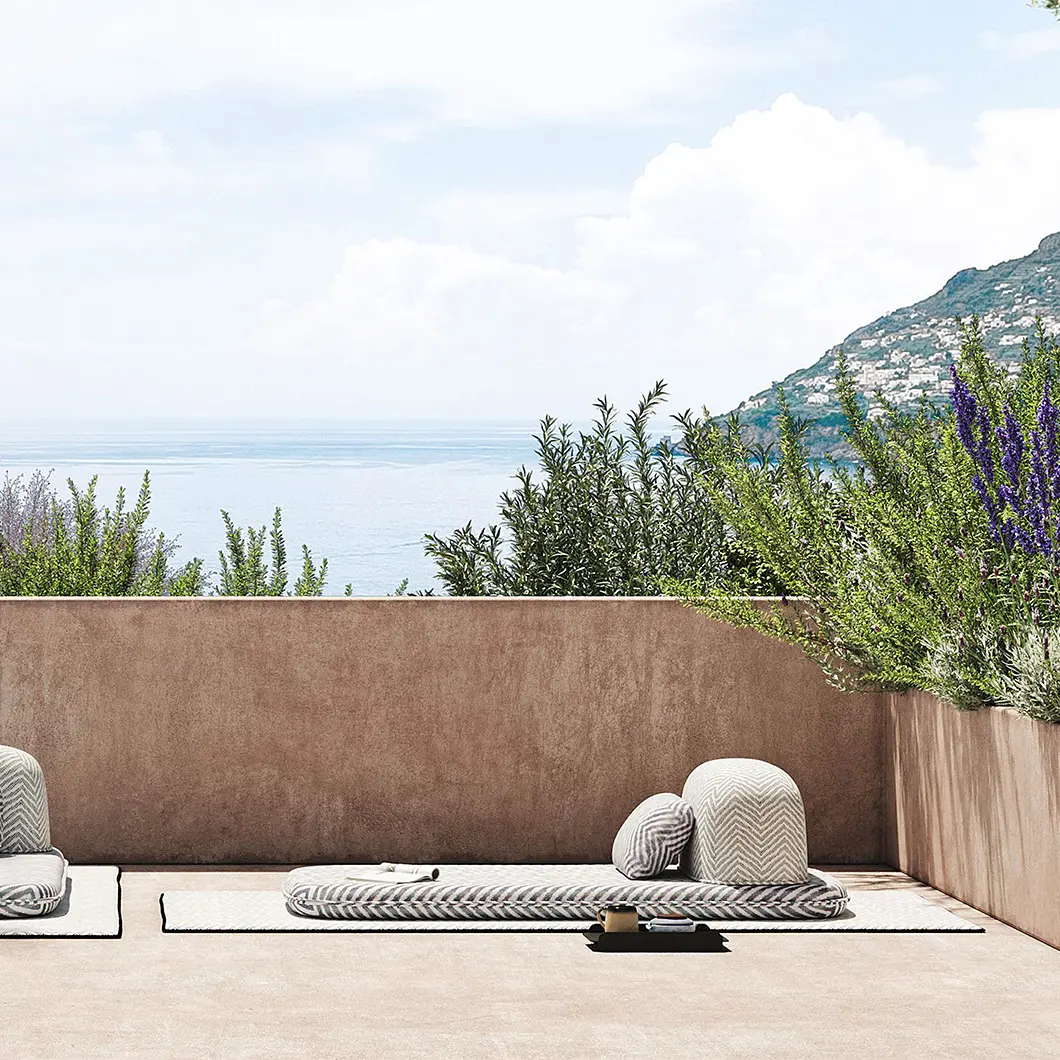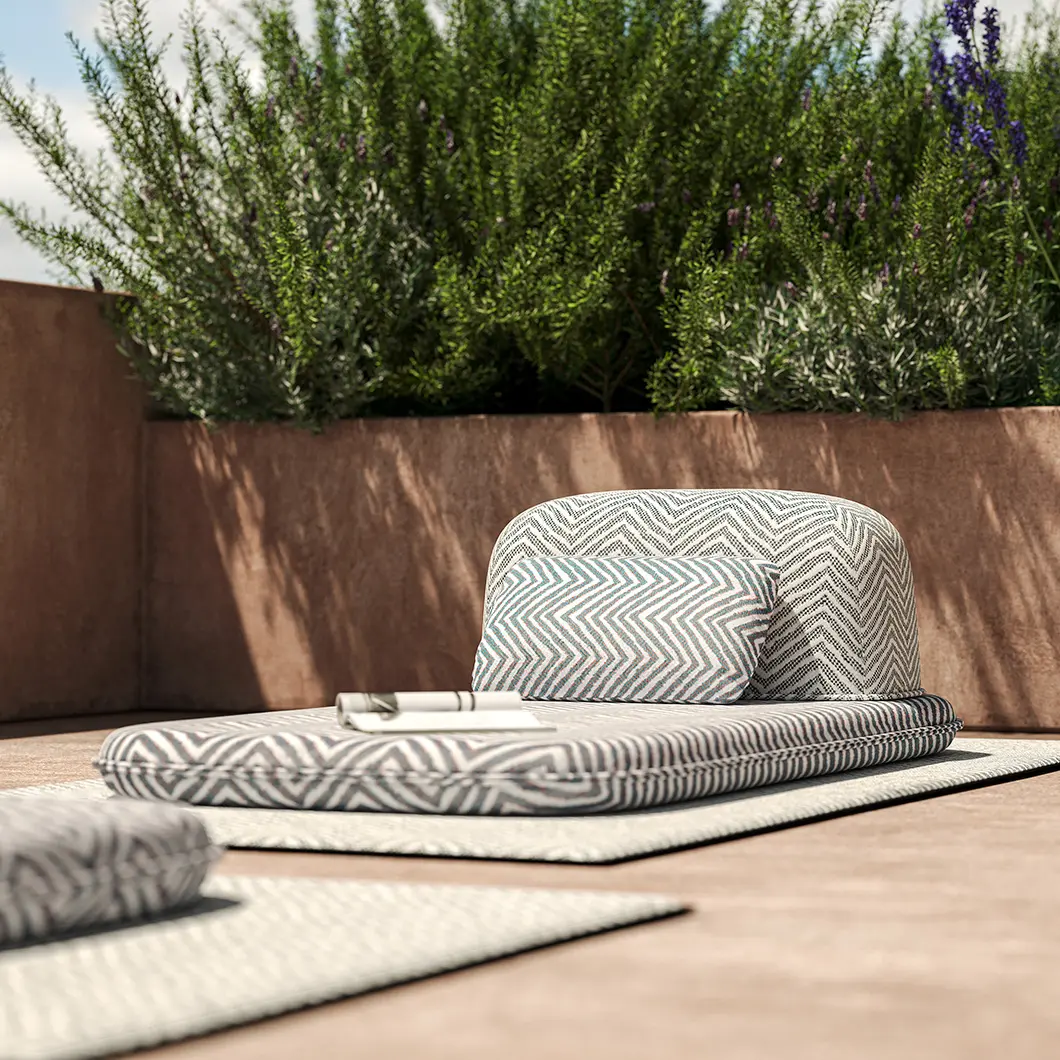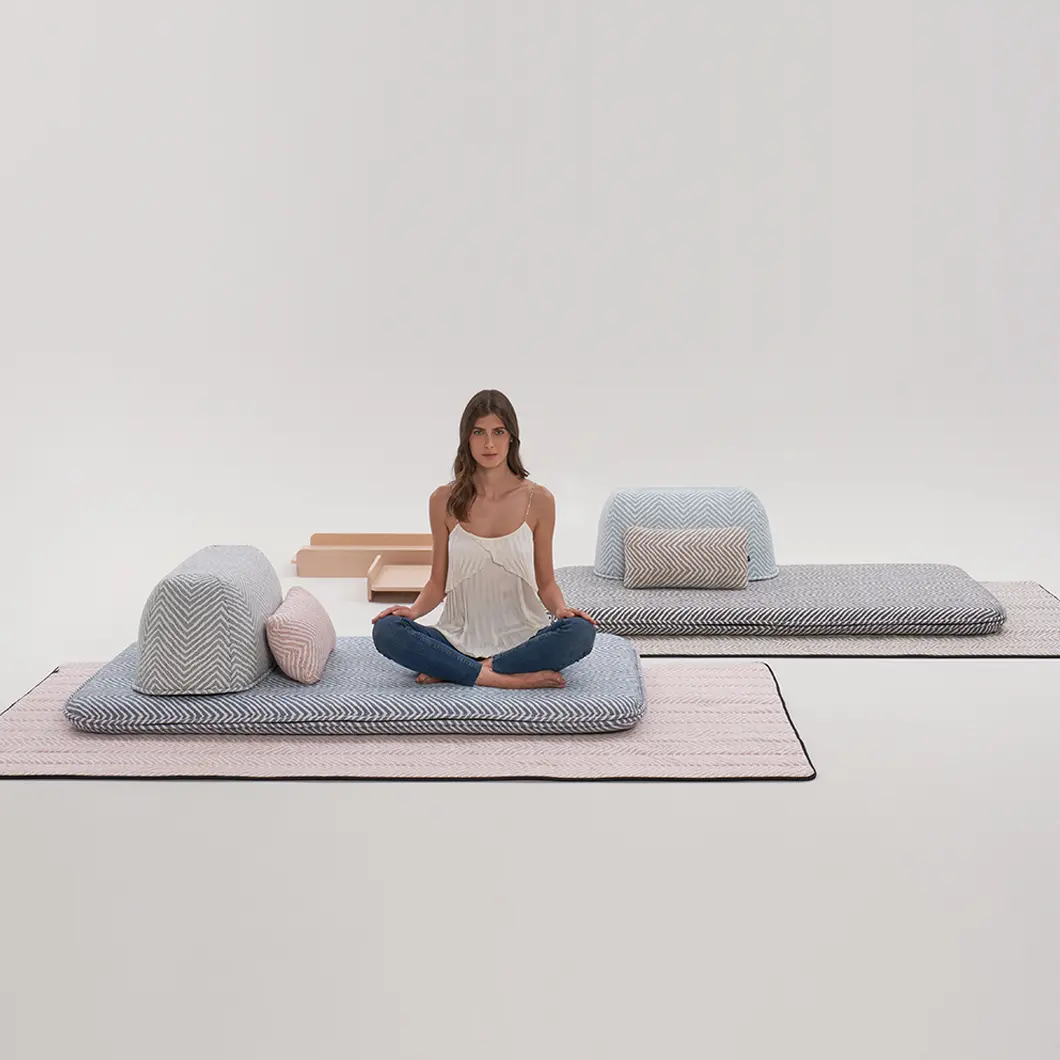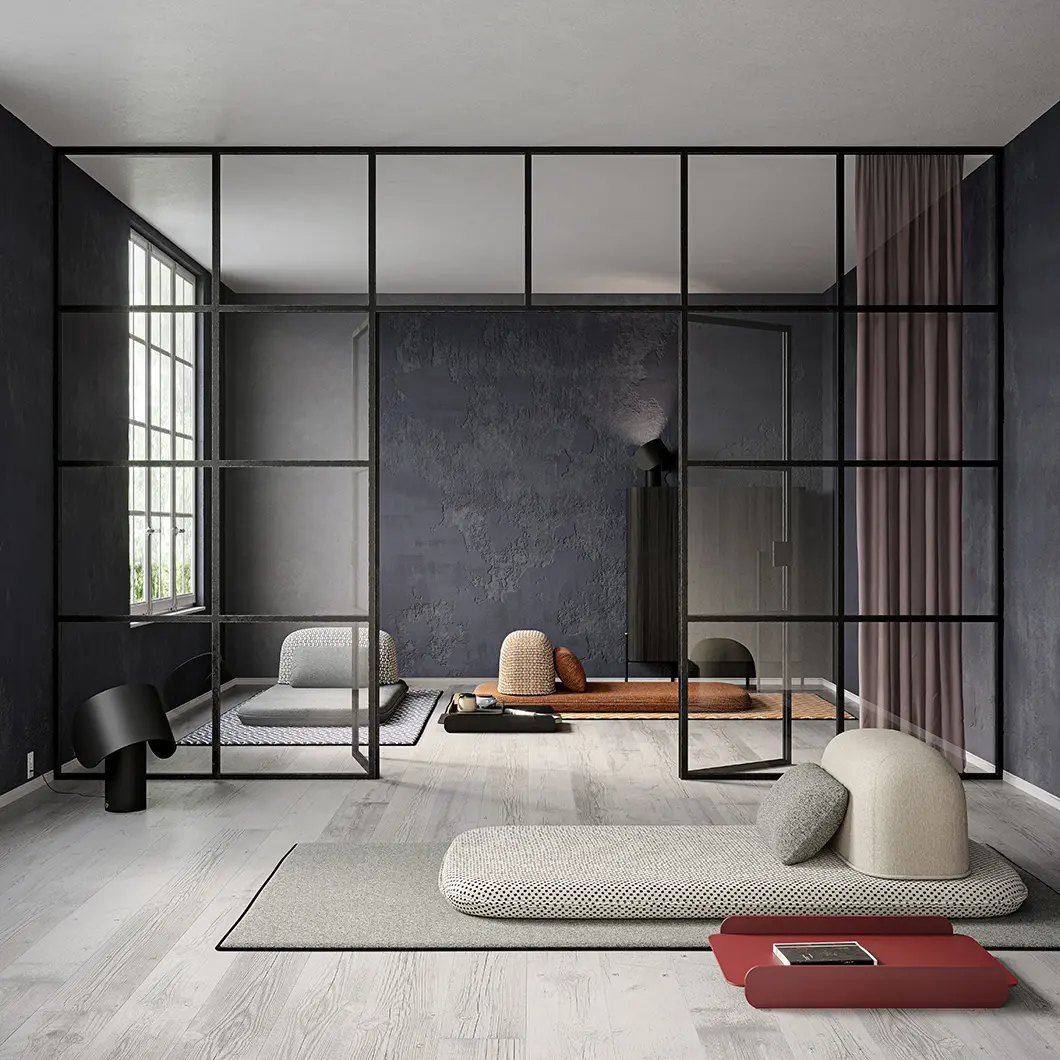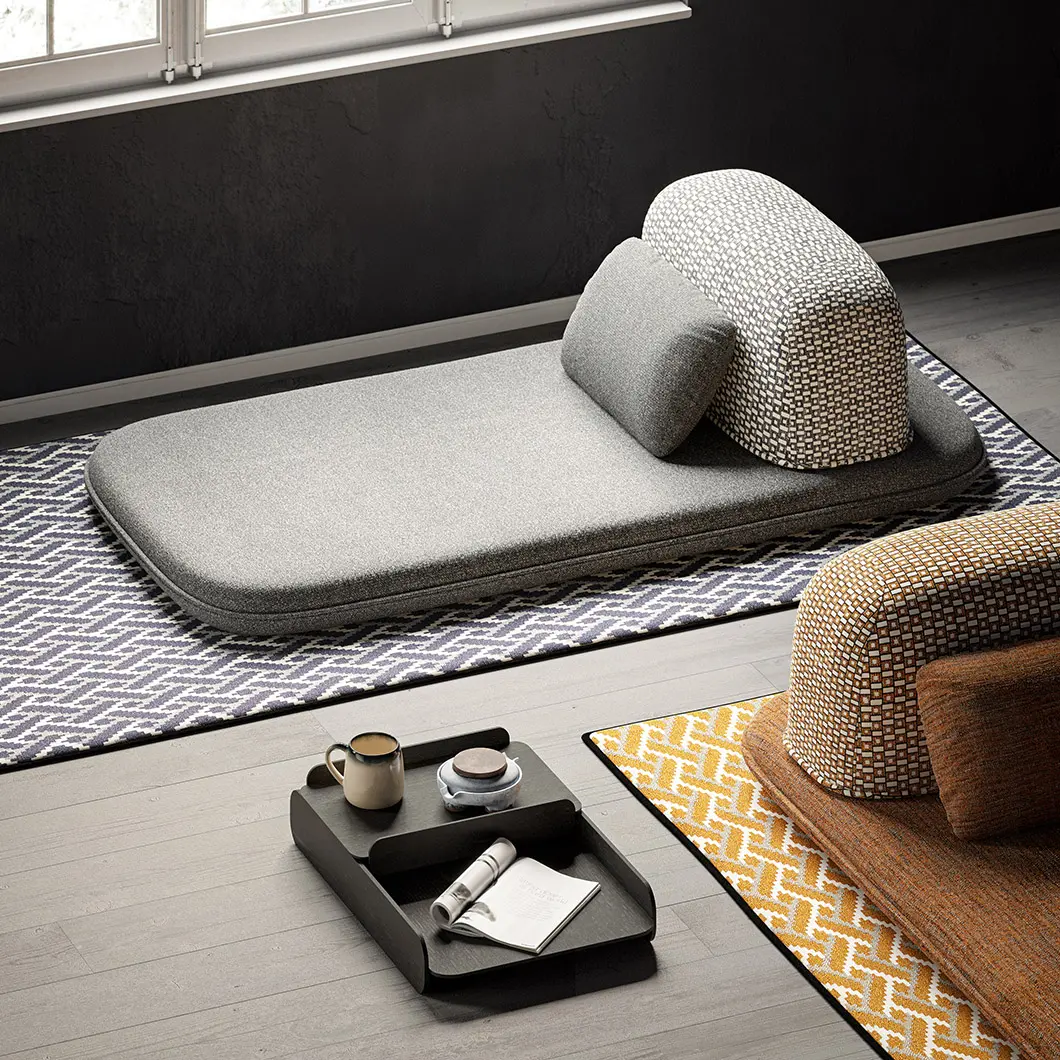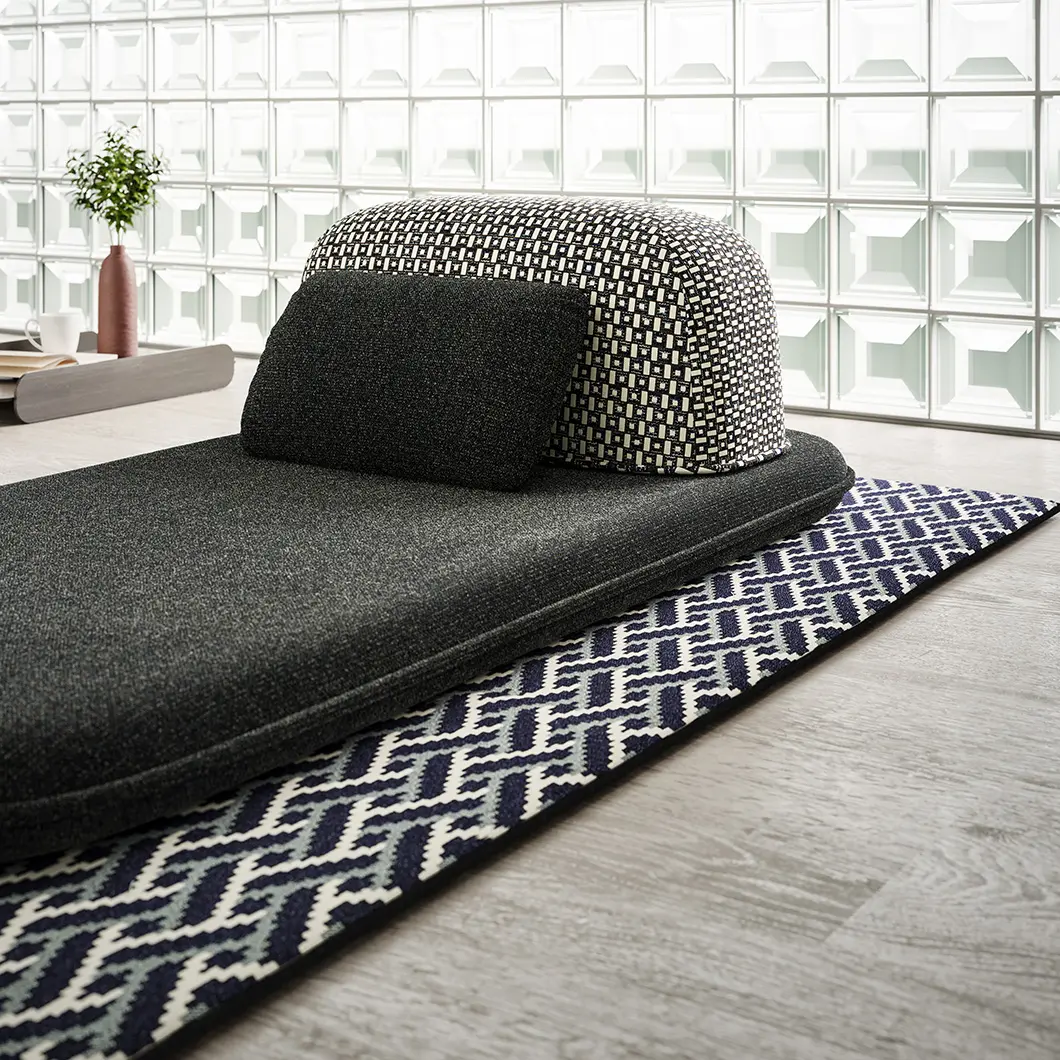 Designed by

Simone Cagnazzo

Refined yarns and resistant foams make it precious and at the same time comfortable.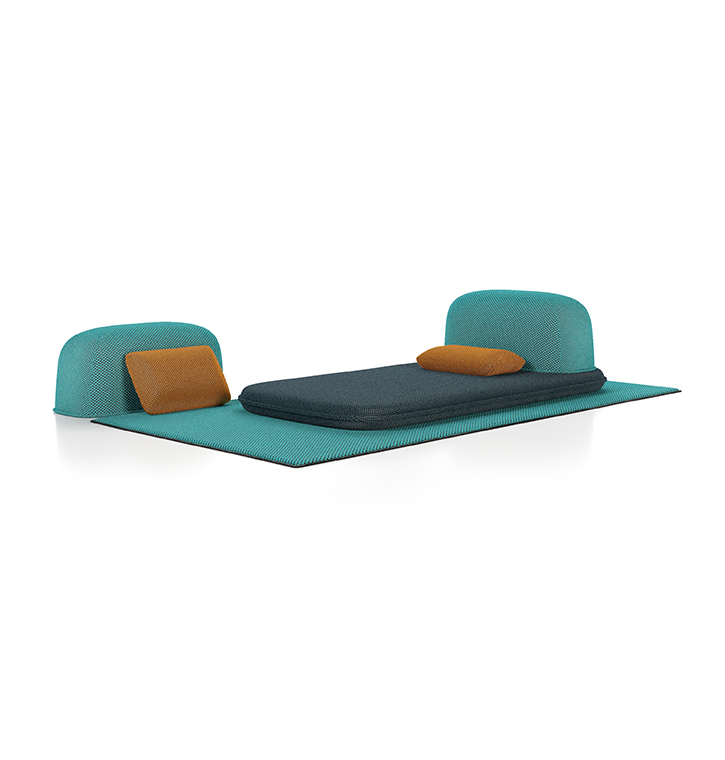 Product description
Carpet quilted with 1.000 gr polyester padding.

Pad dryfeell®s polyurethane, density 31-34 kg/m3, covered with polyester fiber wrap 250 gr/m2.

Stone dryfeell®s polyurethane density 31-34 kg/m3 and dryfeel®xs polyurethane density 21-24 kg/m3 covered with polyester fiber wrap 250 gr/m2.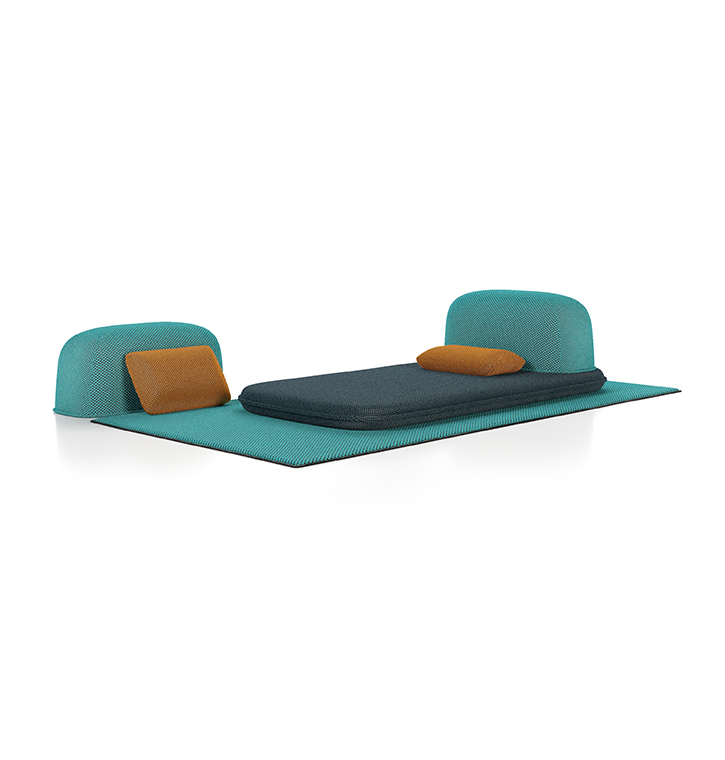 Product name
ENSEMBLE CAILLOU
Materials
Cotton, Rubber, Linen, Velvet
Characteristics
stackable, transformable
Dimensions
Carpet:
240X120X1 cm.

Pad:
172X87X10 cm.

Stone:
72X39X35 cm.

Lowerback cushion:
50X12X30
Product sheet
Ensemble Caillou

Collection
Liu Jo Living Collection

Official website
Liu Jo Living Website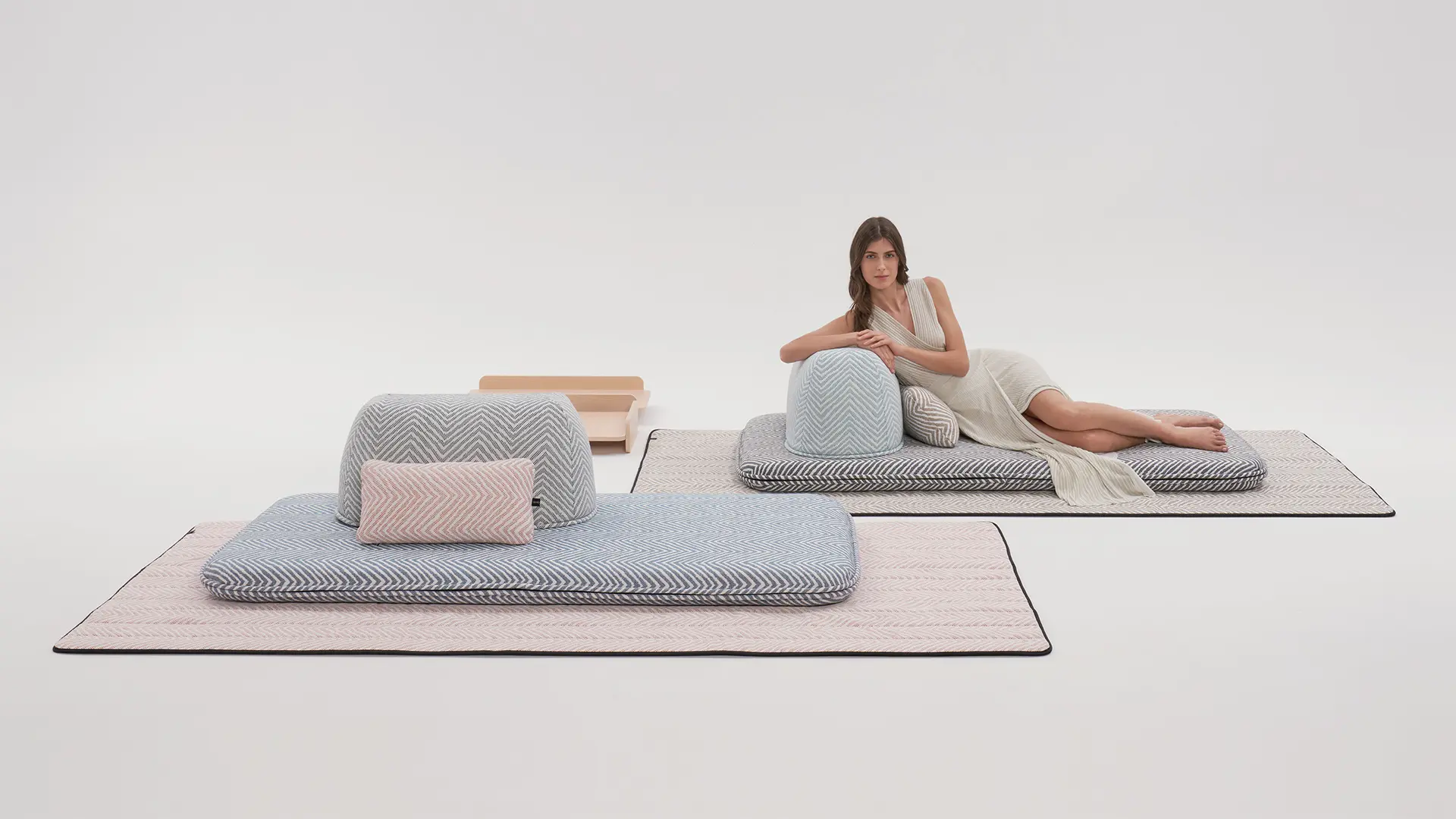 BRAND SELECTION
OUR PRODUCTS