Vega
Moving bands that chase one another in dynamic overlaps.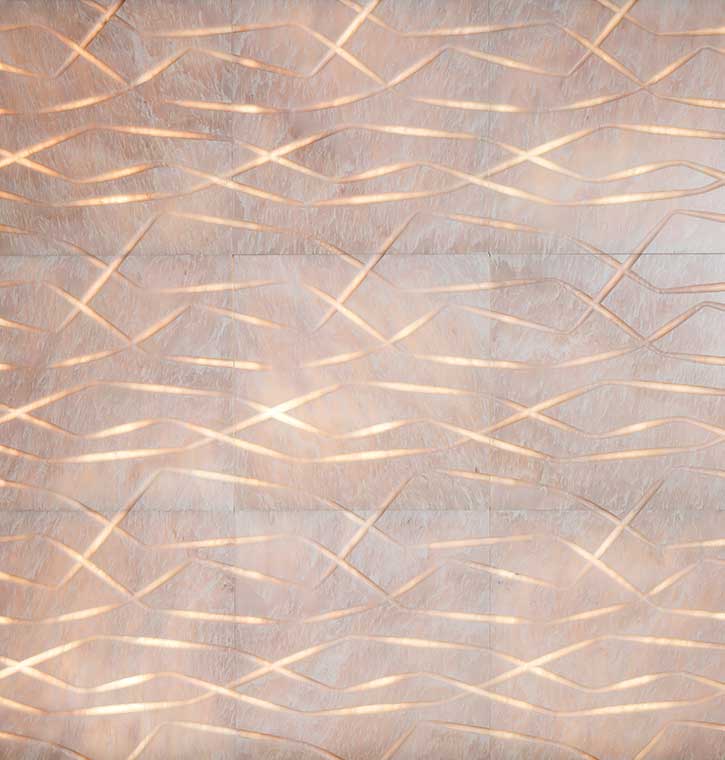 Product Overview
Translucent stone wall coverings opening up new design perspectives from where marble can show off its most intimate essence. Careful 3D incisions which develop over several cutting levels, letting light filter through and unexpected beauties emerge.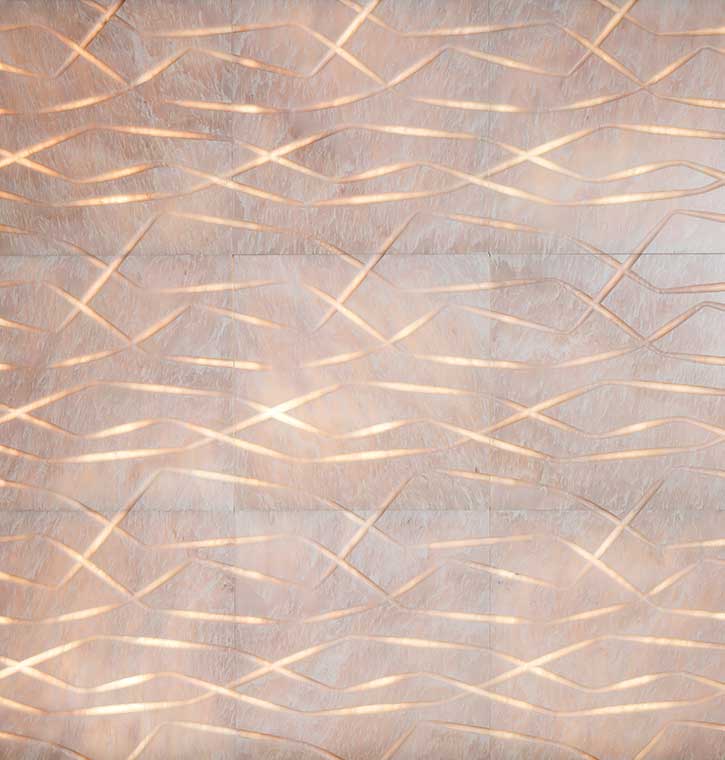 Designer
Raffaello Galiotto
Features
fireproof, adjusted
Dimensions
cm 60x60x5,4
23 5/8" x 23 5/8" x 2 1/8"
Production process
Lithos Design moves in a distinctive perspective and, together with the designer Raffaello Galiotto, marries an approach to design and production allowing the optimisation of the use of the stone material by bringing waste close to zero.
From the concept to its realisation, each product is the result of a know-how that is continuously perfected for the maximum savings of the stone material and for the most surprising exaltation of marble.
Product sheet
Download the datasheets of the product

Collection
Discover the Pietre Luminose collection

Official website
Discover our Vega marble backlit wall covering

BRAND SELECTION
OUR PRODUCTS