Traccia
Like a contemporary, solid and textural mashrabiya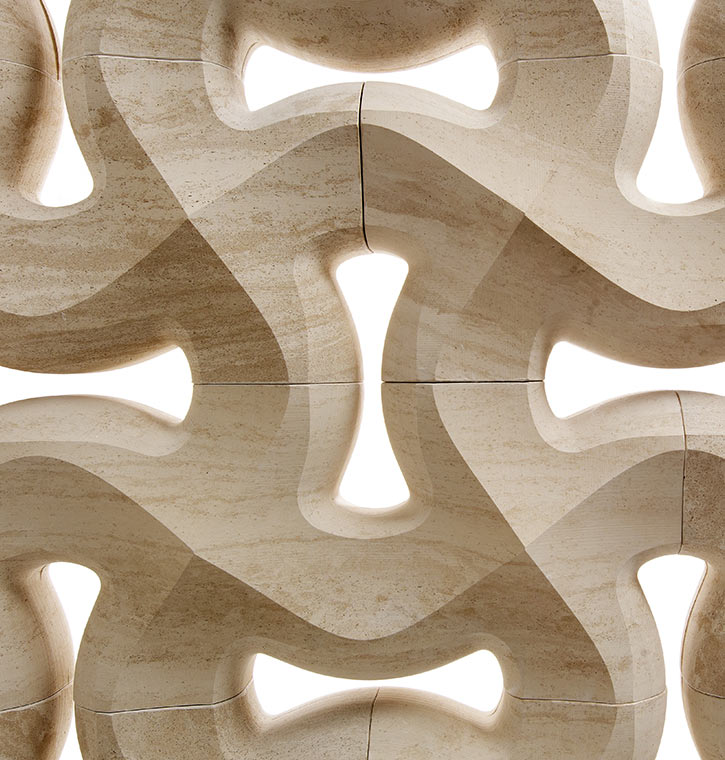 Product Overview
A perfectly proportioned textured weaving for this elegant self-supporting marble divider balancing the strength of stone with the lightness of the designed perforated weft. The game of full and empty spaces in the stone serpentine creates a harmonious and very bright décor.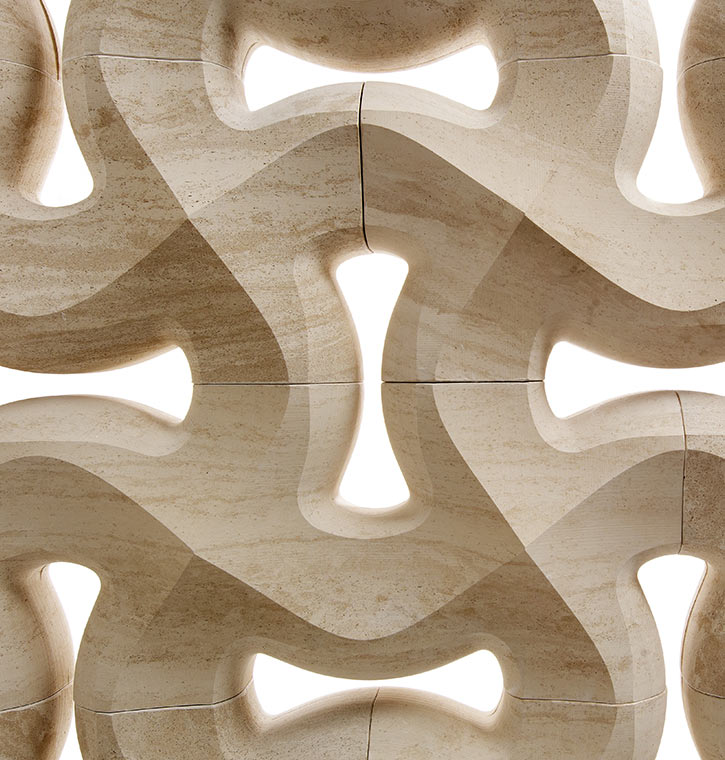 Designer
Raffaello Galiotto
Dimensions
cm 60x30x20
cm 90x30x20
23 5/8" x 11 13/16" x 7 7/8"
35 7/16" x 11 13/16" x 7 7/8"
Production process
Lithos Design moves in a distinctive perspective and, together with the designer Raffaello Galiotto, marries an approach to design and production allowing the optimisation of the use of the stone material by bringing waste close to zero.
From the concept to its realisation, each product is the result of a know-how that is continuously perfected for the maximum savings of the stone material and for the most surprising exaltation of marble.

Product sheet
Download the datasheets of the product

Collection
Discover the Muri di Pietra collection

Official website
Discover our Traccia marble divider

BRAND SELECTION
OUR PRODUCTS