Sole
Spherical shades for unexpected flashes of light.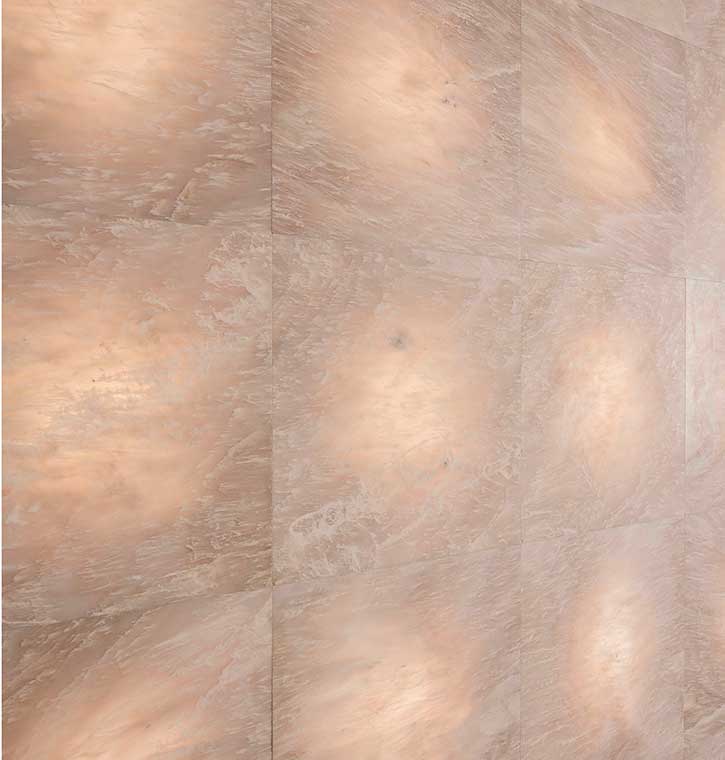 Product Overview
Backlit stone wall panels with a gradual, shaded luminous effect thanks to a stone processing which for the first time is only performed on the back of the marble tile, thereby intensifying the surprise effect of light on the smooth front surface.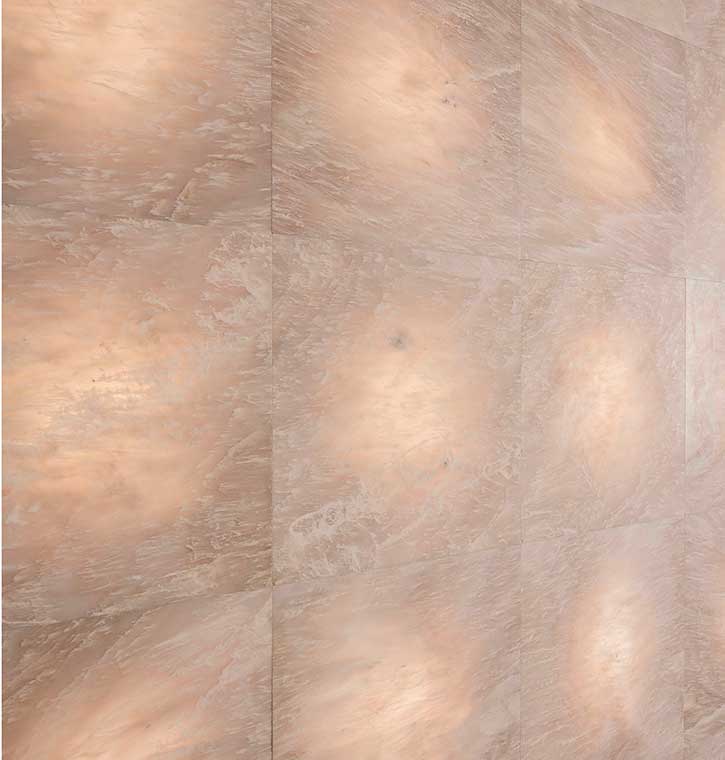 Designer
Raffello Galiotto
Features
fireproof, adjusted
Dimensions
cm 60x60x5,4
23 5/8" x 23 5/8" x 2 1/8"
Production process
Lithos Design moves in a distinctive perspective and, together with the designer Raffaello Galiotto, marries an approach to design and production allowing the optimisation of the use of the stone material by bringing waste close to zero.
From the concept to its realisation, each product is the result of a know-how that is continuously perfected for the maximum savings of the stone material and for the most surprising exaltation of marble.

Product sheet
Download the datasheets of the product

Collection
Discover the Pietre Luminose collection

Official website
DIscover our Sole model

BRAND SELECTION
OUR PRODUCTS