Retina
The perforations, facets and the fair smooth surface lend the dividing "diaphragm" an aesthetic feeling of luminous lightness. Enclosed by a very thin metal frame, Retina is produced with the use of cutting-edge CNC technology without any manual intervention and with near-zero waste material.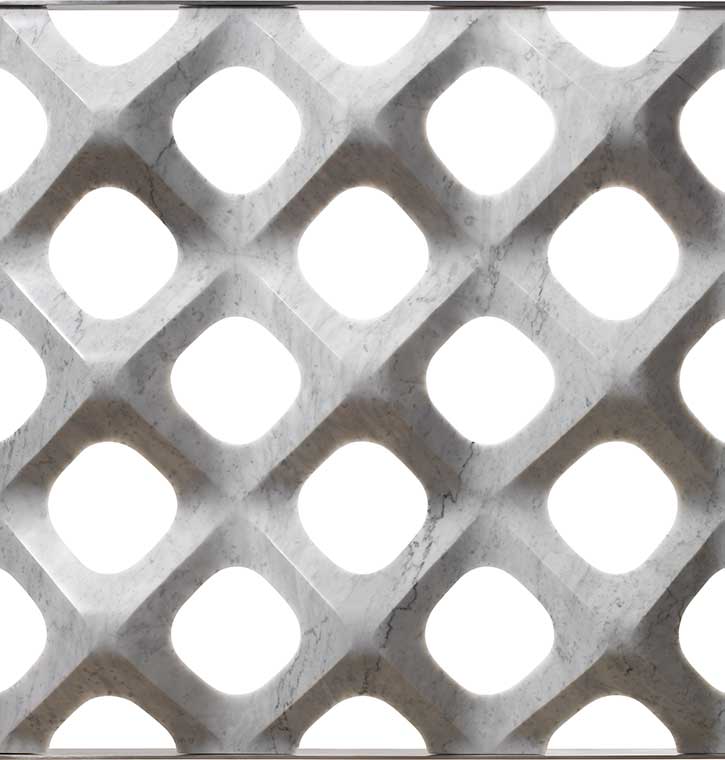 Product Overview
A satin-finish surface meandering with surprising lightness. Retina is a luxury marble space divider, a shaped, perforated and modular partition distinguished by a strong three-dimensional appeal.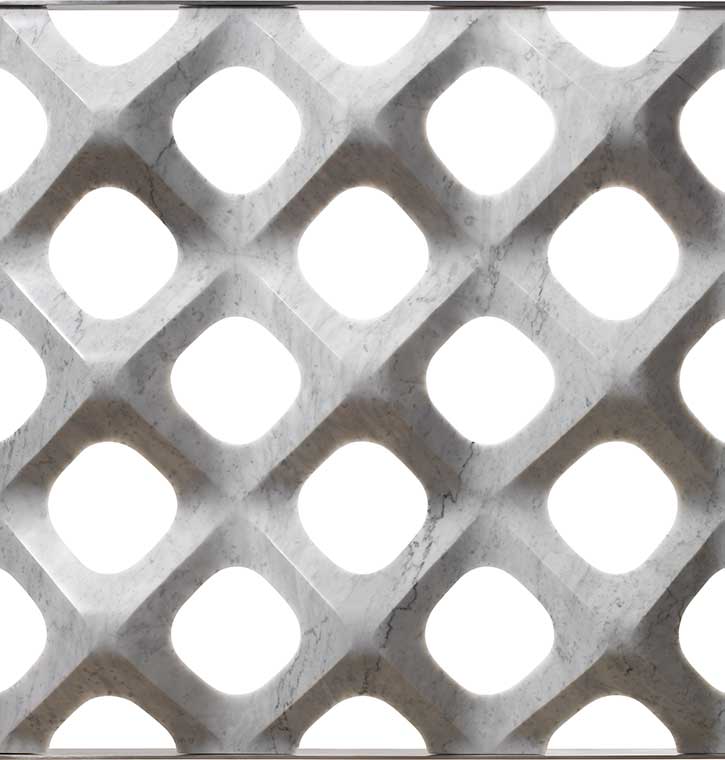 Designer
Raffello Galiotto
Dimensions
cm 121,6x121,6x15,5
47 7/8" x 47 7/8" x 6 7/64"
Production process
Lithos Design moves in a distinctive perspective and, together with the designer Raffaello Galiotto, marries an approach to design and production allowing the optimisation of the use of the stone material by bringing waste close to zero.
From the concept to its realisation, each product is the result of a know-how that is continuously perfected for the maximum savings of the stone material and for the most surprising exaltation of marble.
Product sheet
Download the datasheets of the product

Collection
Discover the Diaframmi collection

Official website
Discover our Retina marble divider

BRAND SELECTION
OUR PRODUCTS