COFFEE TABLE ORTIS
Category: Tables and coffee tables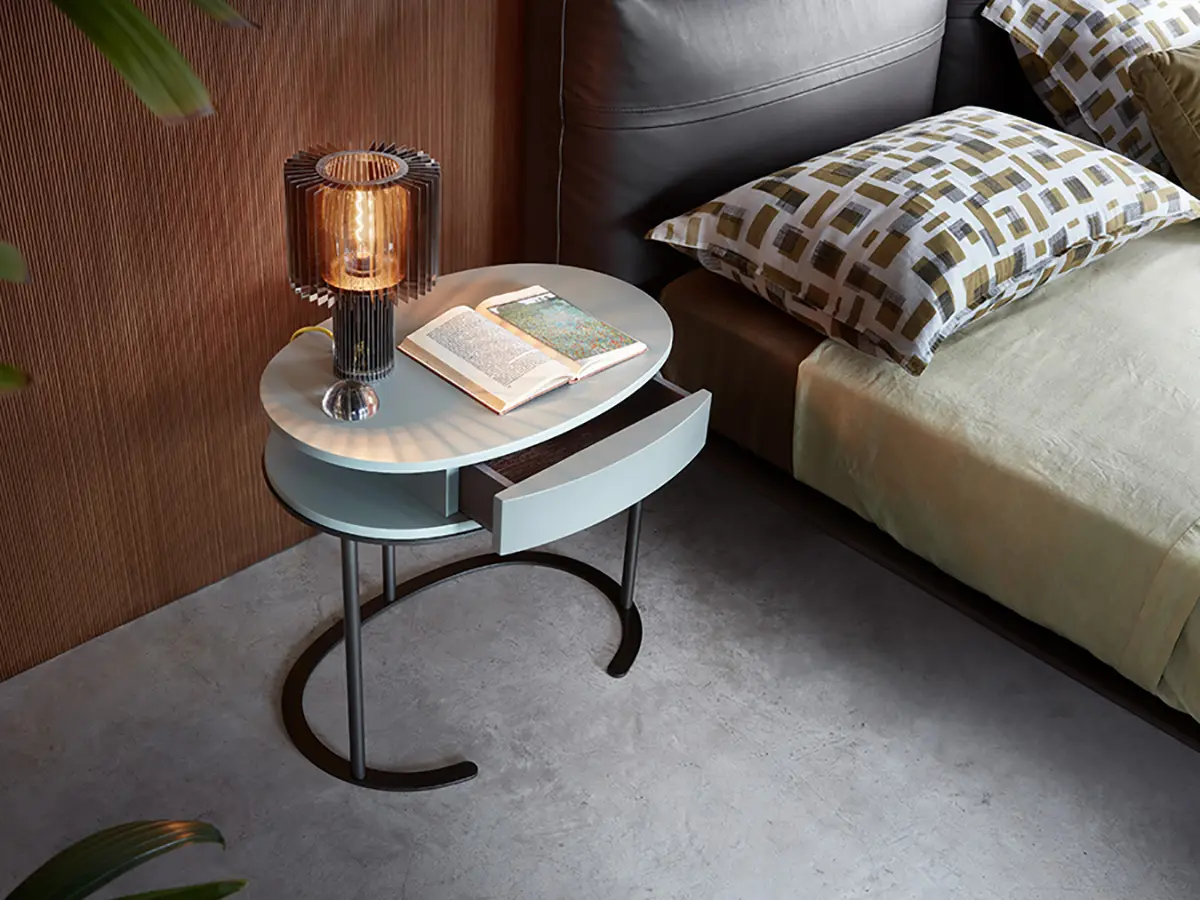 Ortis coffee table: sophisticated and versatile iconic piece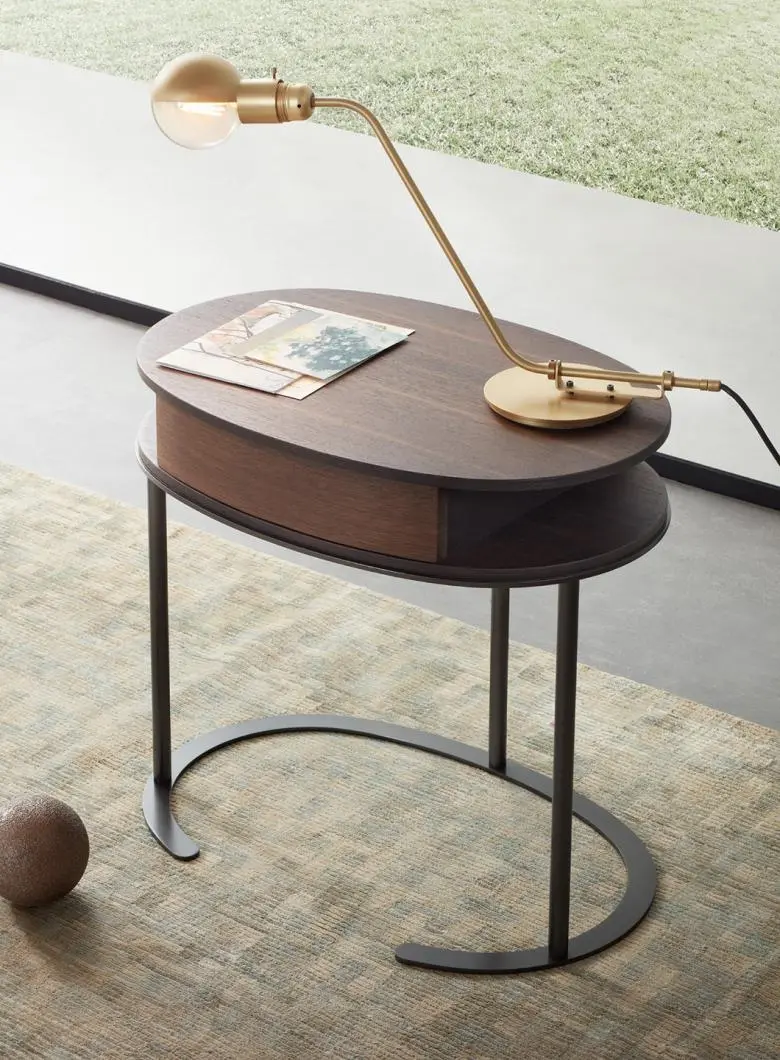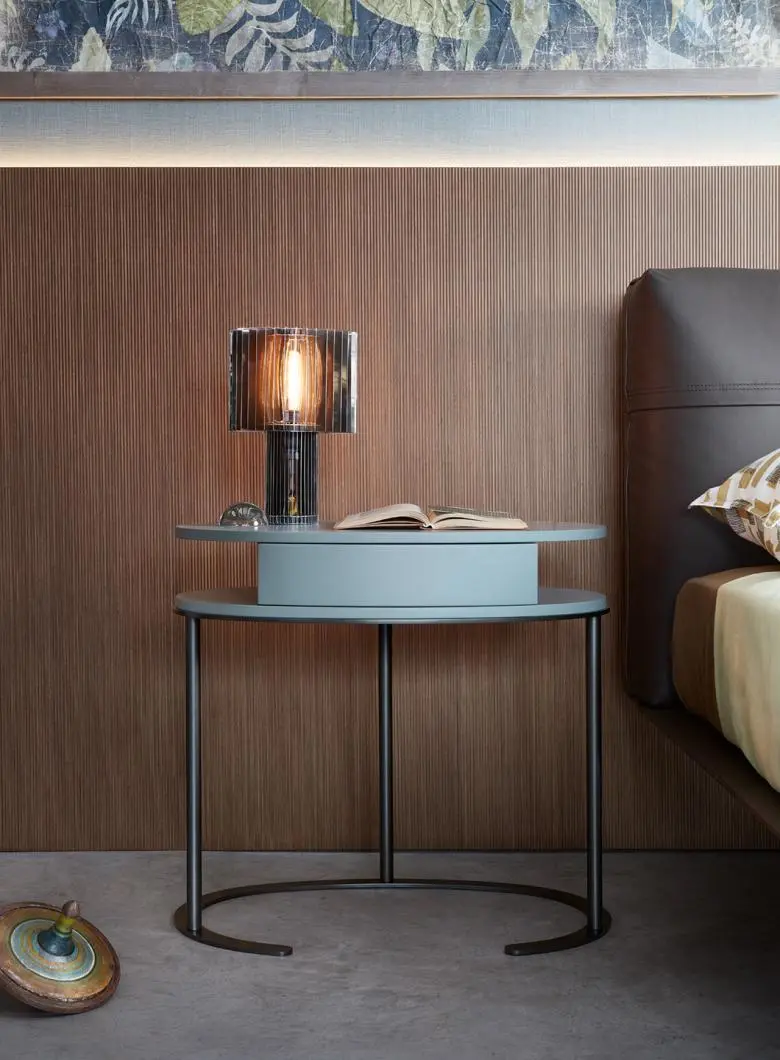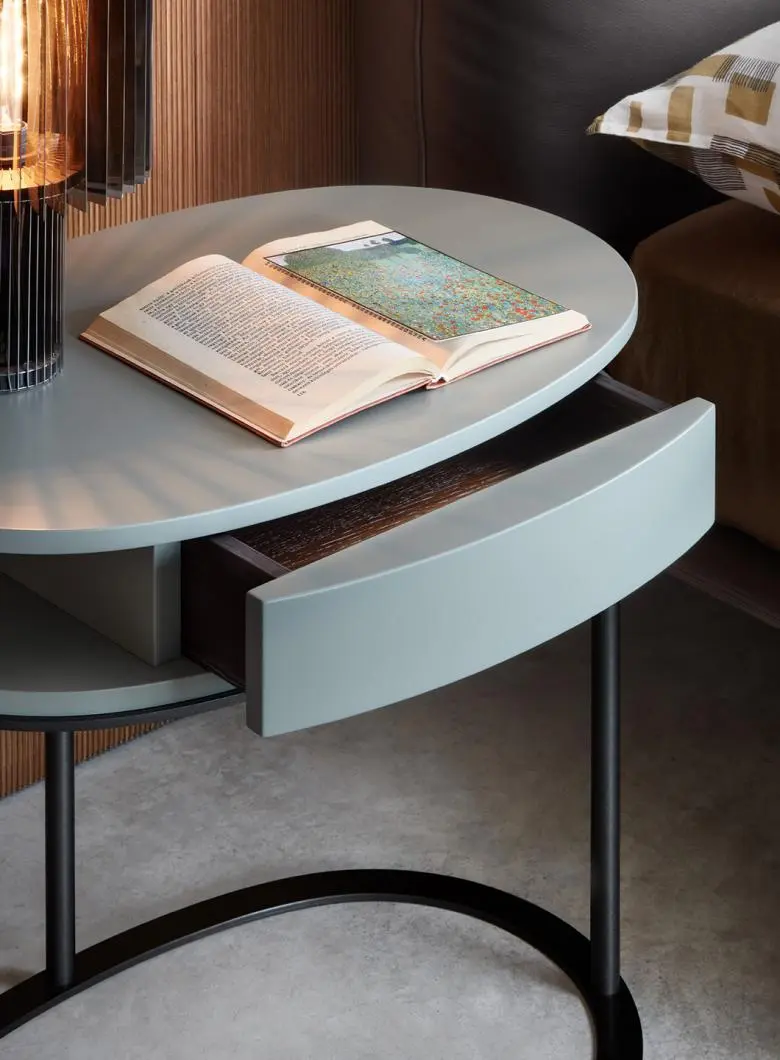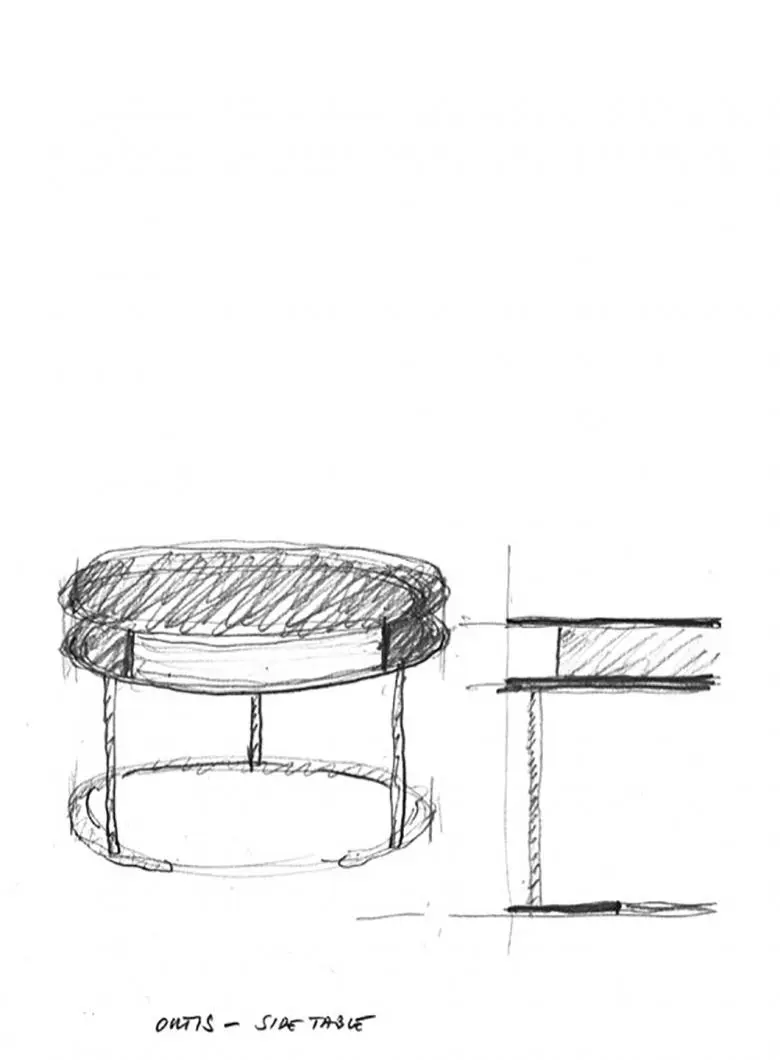 The Ortis coffee table with a drawer becomes the iconic yet functional accessory for storing and concealing small objects. It is designed to be placed beside a bed, a sofa or an armchair. Designed for the bedroom area, it also fits into other rooms, enhancing lounges and social spaces. The Ortis coffee table is distinguished by its sophisticated metal tube structure anchored to semi-circular plates at the base, combined with an oval top, available in glossy, matt lacquered finish or wood.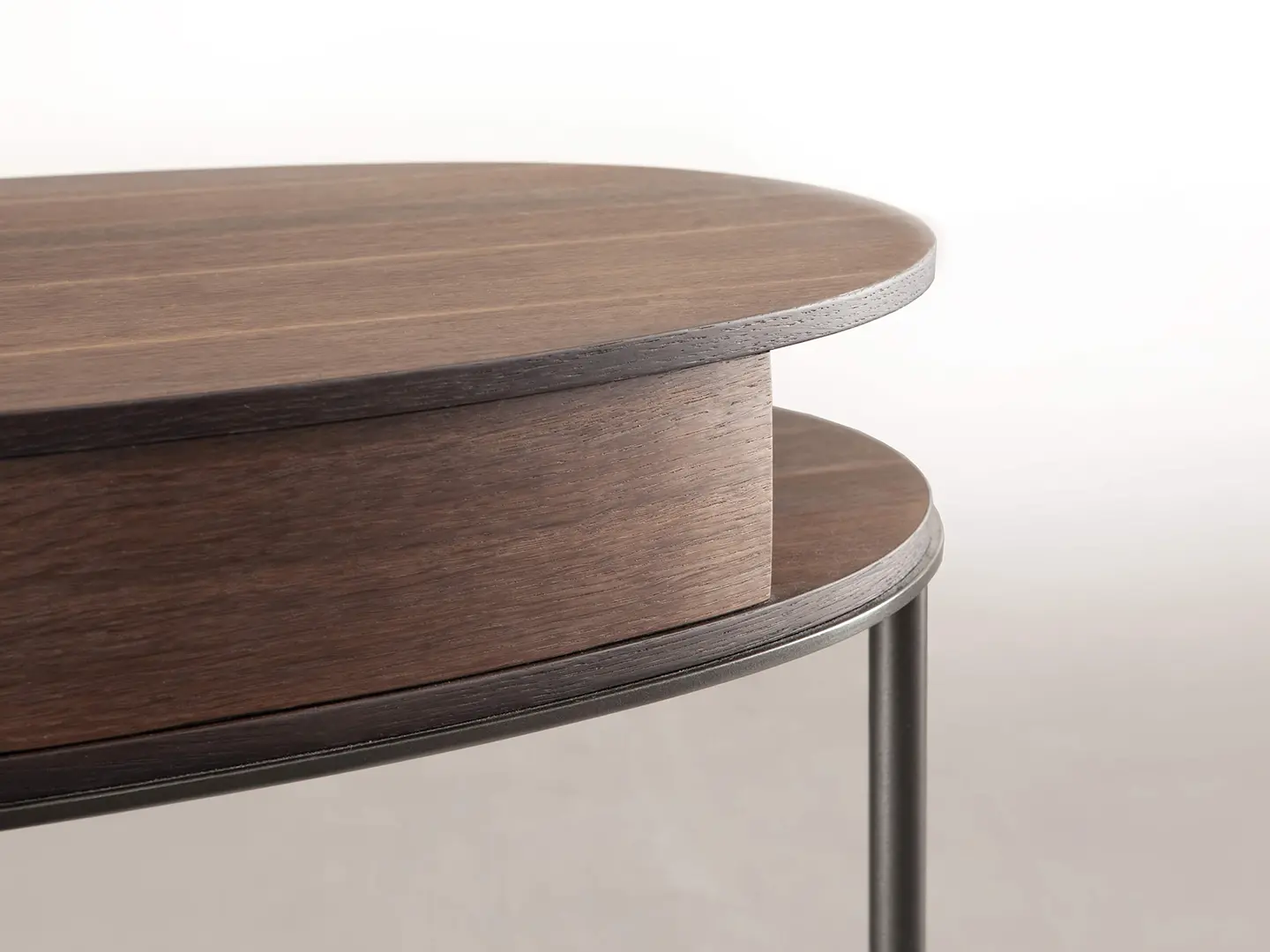 "The design of the Ortis desk is the result of Lema's constant attention to the changing world and the need to offer a contemporary reinterpretation of home working. One of the most interesting aspects of working for Lema is being part of a global house project."

Gabriele e Oscar Buratti

Designed by

Gabriele & Oscar Buratti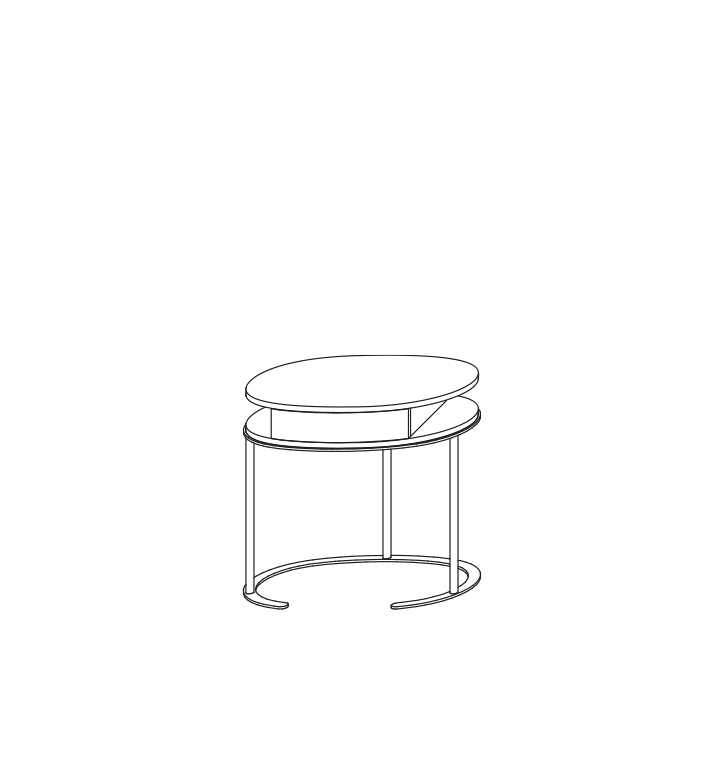 Descrizione del prodotto
OVAL ORTIS COFFEE TABLE WITH 1 DRAWER

Structure finishing:
- painted metal in bronze M420

Top and drawers finishing:
- matt lacquered LCT
- heat-treated oak
- walnut-L

Drawer internal finishing in heat-treated oak.
Drawer without guides.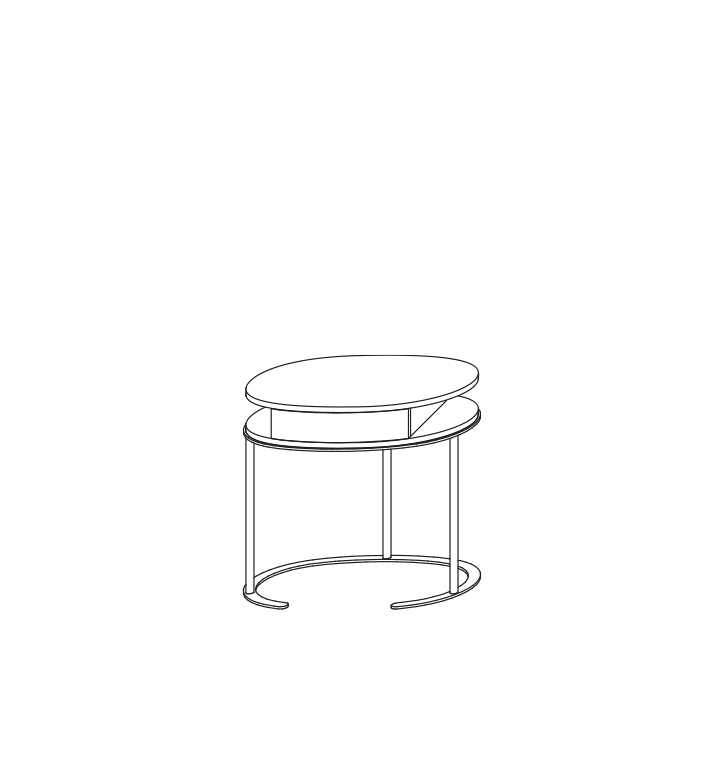 Product name
COFFEE TABLE ORTIS
Designer
Gabriele & Oscar Buratti
Dimensioni
- AH4042: H 530 X W 600 X D 400 mm
H 20 ¾" X W 23 ½" X D 15 ¾"
Sito web ufficiale
https://www.lemamobili.com/int/

BRAND SELECTION
OUR PRODUCTS