Talento Unlimited
Tall unit with a structure in wood or lacquered wood and doors in "Liquid Metal" finish with "Unlimited" texture.
Talento is a containing unit with a strong visual impact where craftsmanship and design come together in a wise balance of empty and full and an alternation of different depths and proportions. The new "UNLIMITED" texture in liquid metal embellishes and emphasizes the two doors.
The rounded edges of the entire structure and the particular recessed handle represent a further detail that highlights the originality of the design. An architectural jewel designed and equipped for storing objects.
A contemporary architectural treasure chest, with a surprising lightness and attention to the smallest details.
Laurameroni Design Collection is always looking for new solutions to offer our customers exclusive and always current products, studying and planning new creative designs and surface treatments.
Every year we present new products to meet all our customers' needs and give maximum expressive freedom to the creativity of our designers, always remaining faithful to our philosophy: "Be different. Be unique."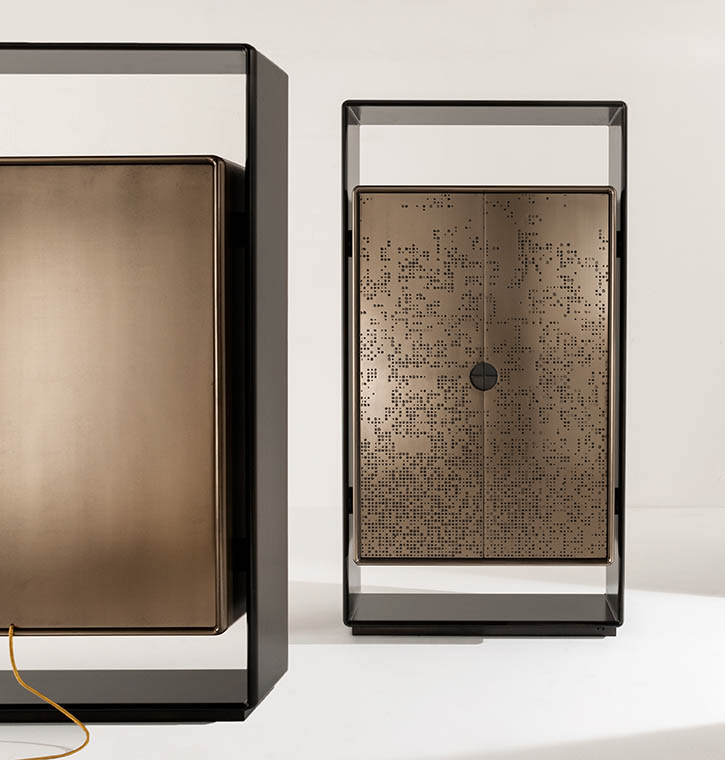 Product Overview
Cabinet with wooden or lacquered structure and "Liquid Metal" finish with "Unlimited" texture doors, internally equipped with two glass shelves, one wood shelf and LED lighting. External structure with burnished brass spacers, two hinged doors and handle in burnished brass.

Available in all wood essences from the samples and in the RAL colours (brushed lacquered).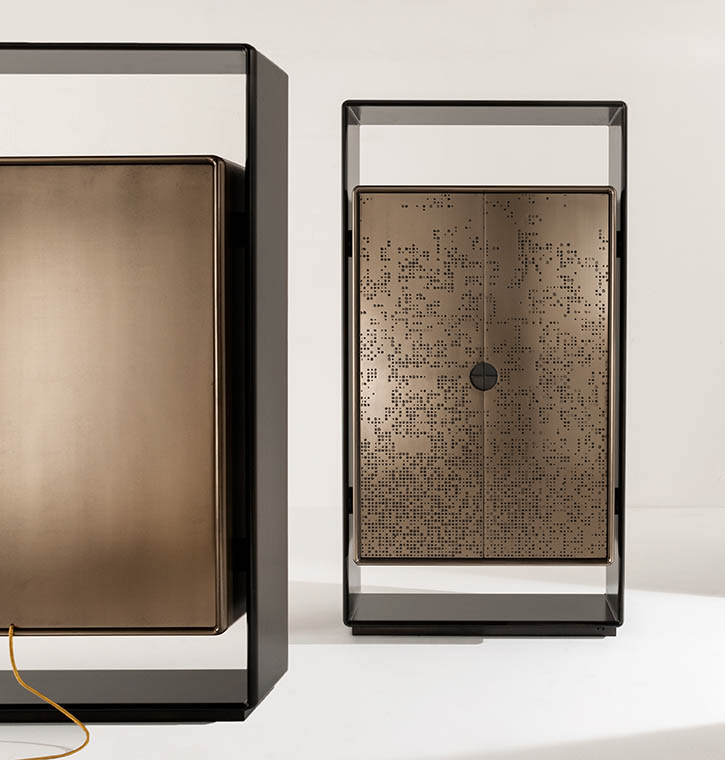 Product name
Talento Unlimited
Materials
Bronze, Wood, Brass, Glass
Product sheet
Technical Sheet

Collection
Sideboards

Official website
Talento Unlimited

BRAND SELECTION
OUR PRODUCTS