Shadow
The Shadow coffee table set was designed to create exceptional light and shadow effects and to furnish the most contemporary living spaces, bedrooms and corporate environments with an eclectic taste.
Set of round low tables with lacquered metal structure and customizable top finish in marble or glass.
Shadow is a set of versatile coffee tables for dimensions and finishes, designed with comfortable and essential shapes. The offset top surfaces and the unusual combination of materials and finishes create an attractive and elegant contemporary design. They can be placed in homes and public spaces such as offices or hotels and can also be set in the night area, turning into elegant bedside tables.
The use of glass as an upper supporting surface multiplies the geometries and lines of the coffee table design.
Our wide range of Low Tables and Coffee tables boasts a unique range of products characterized by a perfect balance between high-quality materials and sophisticated designs. Geometrical shapes and essential lines define the style of our low tables, designed for luxury environments and modern spaces.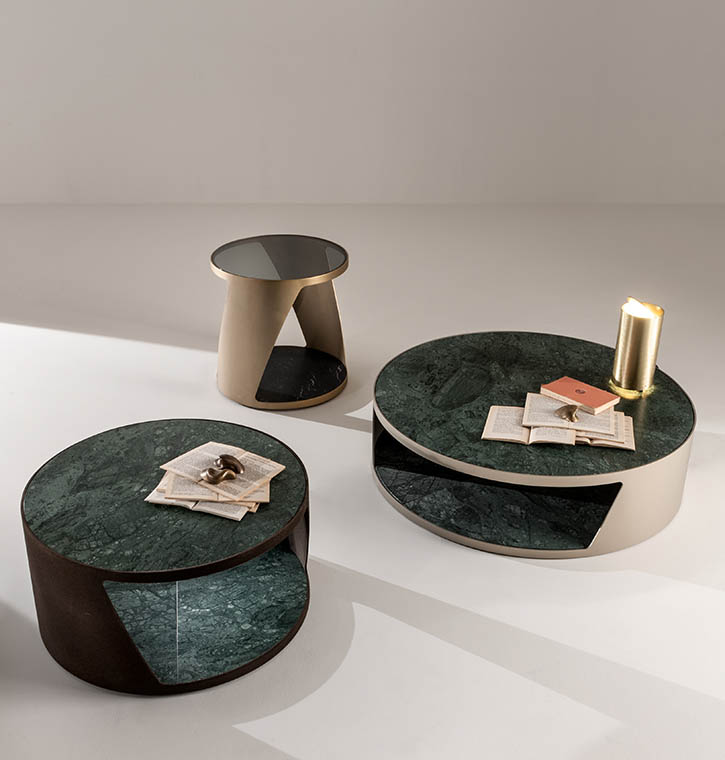 Product Overview
Set of round low tables with structure in lacquered metal, lower top divided into 4 marble segments and top with full marble slab. Top available in all marbles and glasses of the collection.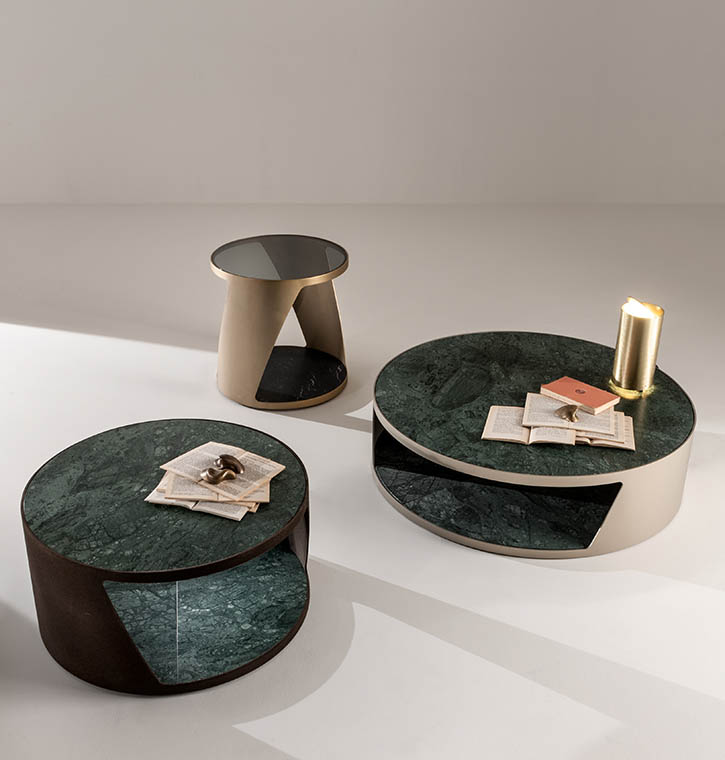 Materials
Crystal, Marble, Brass, Glass
Product sheet
Technical Sheet

Collection
Coffee Tables

Official website
Shadow

BRAND SELECTION
OUR PRODUCTS