Outfit Walk-in Closet
The Outfit system is equipped with different accessories, such as the extractable drawers with transparent glass hinged door.
Line Outfit system is an extension to the Line Collection. It is an innovative set of freestanding modular elements proposed as a walk-in closet system. Each element is composed of brushed lacquered sides and LED-equipped shelves which can be combined in many different ways.
The project consists of freestanding modules in which to store clothes and accessories: elements can be combined following different needs and adapting to different architectural spaces. Line Outfit System has been designed to be a display where you can show trendy items and elegant clothes and to offer the experience of a boutique inside the room, where your taste and personal aesthetic concept are fully expressed.
Every module of this luxury walk-in closet system is equipped with a scent diffuser, hidden in the base, perfuming the entire ambient.
Laurameroni Walk-in Closets collection is composed of flexible and customizable systems, allowing designers to combine modules of different sizes and functionalities to create the perfect solution for any project. We boast a wide range of exclusive solutions for independent walk-in wardrobes and a traditional wall-mounted version, classic but at the same time modern, to satisfy all your needs.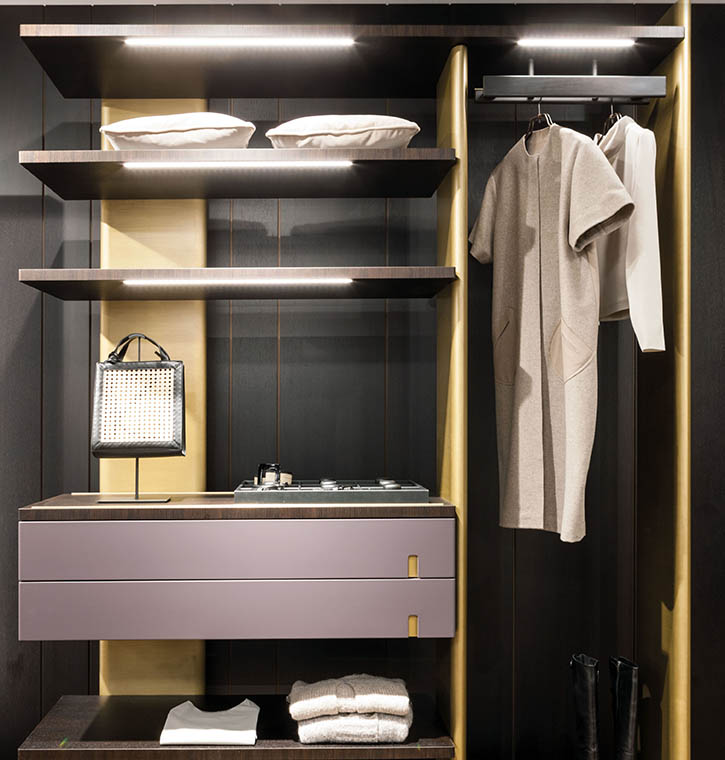 Product Overview
Custom made walk-in closet system with wooden structure, brushed lacquered sides and shelves equipped with LEDs.


The walk-in closet is customizable in terms of dimensions, equipment and finishes, to give complete compositional freedom, in Laurameroni style.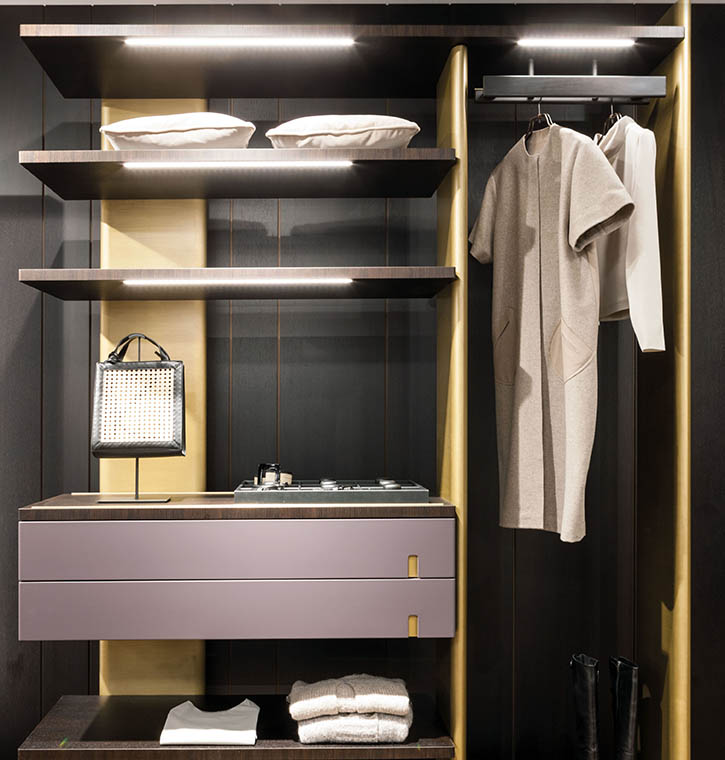 Product name
Outfit Walk-in Closet
Dimensions
Made-to-Measure, Modular and Customizable in Dimensions and Finishes
Product sheet
Technical Sheet

Collection
Walk-in Closets

Official website
Outfit Walk-in Closet

BRAND SELECTION
OUR PRODUCTS