ML 23
Precious wood essences to create a modern handcrafted product that is simple but extemely effective.
Wooden sideboard with four external drawers and a central chest of drawers, all equippable with internal drawers. This sideboard can be made in all wood essences and in all RAL colours with brushed matt lacquered finish.
ML 23 guarantees maximum compositional freedom in terms of accessory design, dimensions and finishes, offering a unique product perfect to satisfy the most diverse design needs and the most varied tastes and styles.
Available in different finishes, sizes and modular combinations.
Laurameroni Design Collection is proud to boast a collection of unique, unusual, rare and top-of-the-range precious woods, in limited availability, to give your environment a real refined touch.
These are trunks that slipped underground following landslides and upheavals in the forest, that were wrapped and protected under layers and layers of clay, and that nature has been able to preserve for centuries, to make them resurface today in a new and original beauty.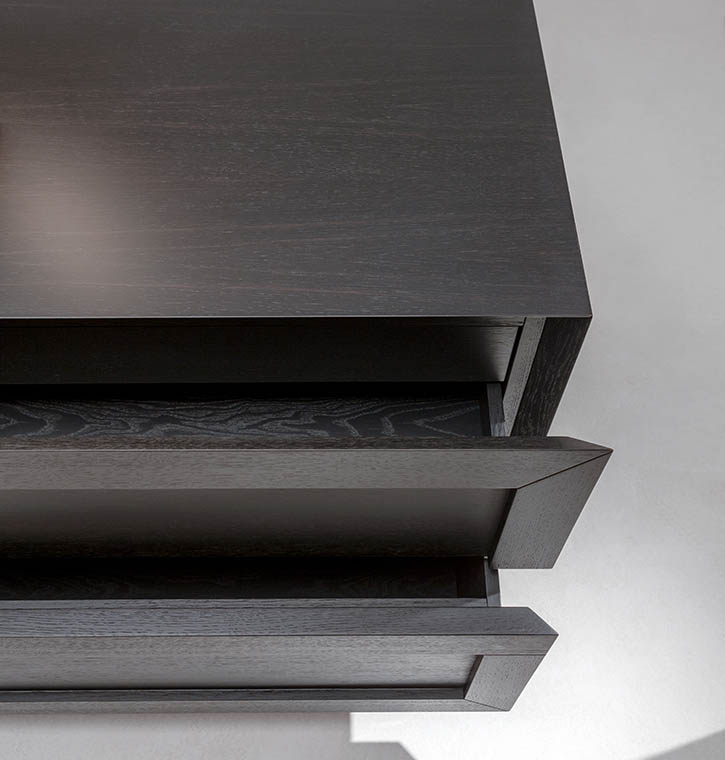 Product Overview
Wooden sideboard in special fossil wood Stone Oak Carbone with 4 external drawers and 1 big internal drawer.

Available in different measures and modular combinations. Available in all wood essences of the collection, brushed matt lacquered in all RAL colours and all woods of the special fossil woods collection.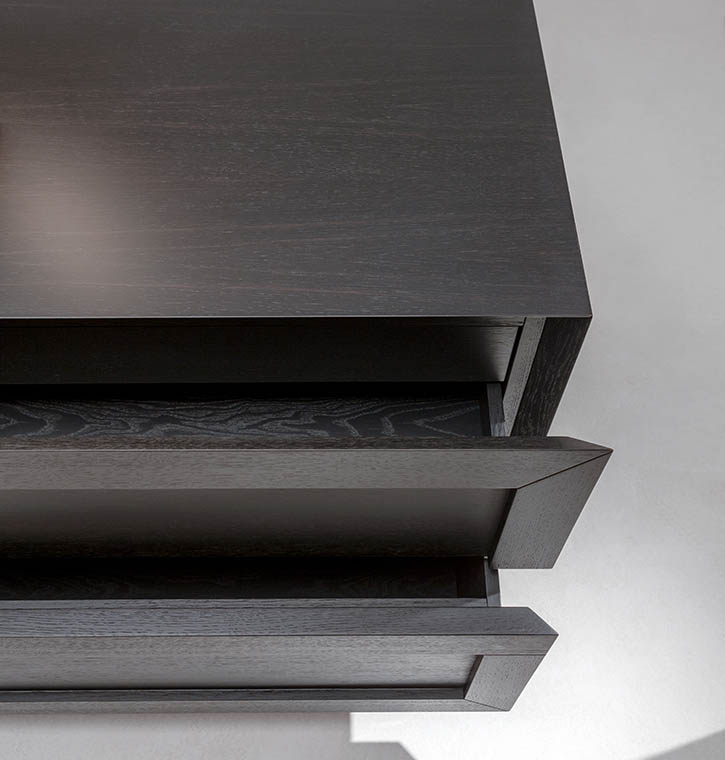 Product sheet
Technical Sheet

Collection
Sideboards

Official website
ML 23

BRAND SELECTION
OUR PRODUCTS