Mayfair
The sophisticated design adapts to elegant wide environments for a space in which uniqueness prevails.
The Mayfair hanging lamp is a truncated inverted cone made up of eight elements covered with goat parchment and burnished brass.
Eight LED strips illuminate the luminous body, while a spotlight hidden at the bottom lights directly the ground projection of the lamp. The design of this lamp, with the unusual succession of bright and opaque parts organized in an "ordered" geometry, aims at reinterpreting the idea of ​​a "historic chandelier" in a contemporary way.
The combination of burnished brass and goat parchment creates a warm light designed for elegant environments.
The sophisticated design and the choice of the finest materials are the distinctive elements of our Lamps. Particular attention is paid to metals, especially copper and brass, worked by hand to enhance their precious essence.
Our collection includes table lamps, Floor Lamps, Pendants, Spotlights, Ceiling and Wall Lamps, both halogen and LED, designed to meet the needs of those customers looking for flexible but extremely elegant solutions.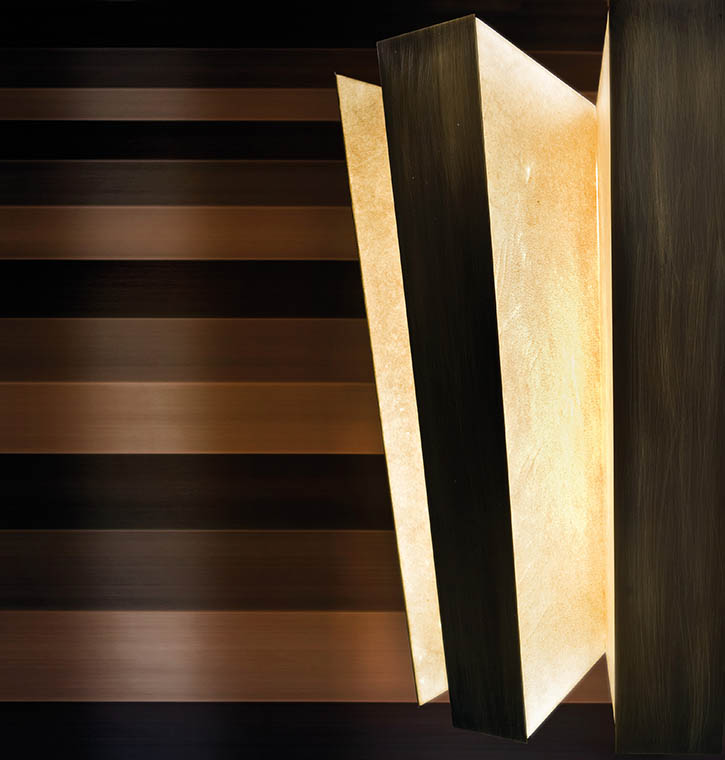 Product Overview
Hanging lamp, inspired by the "historic chandelier". An inverted truncated cone composed of eight elements, covered in goat parchment and burnished brass, with eight LED strips in the luminous body and a hidden spotlight on the bottom for the ground projection.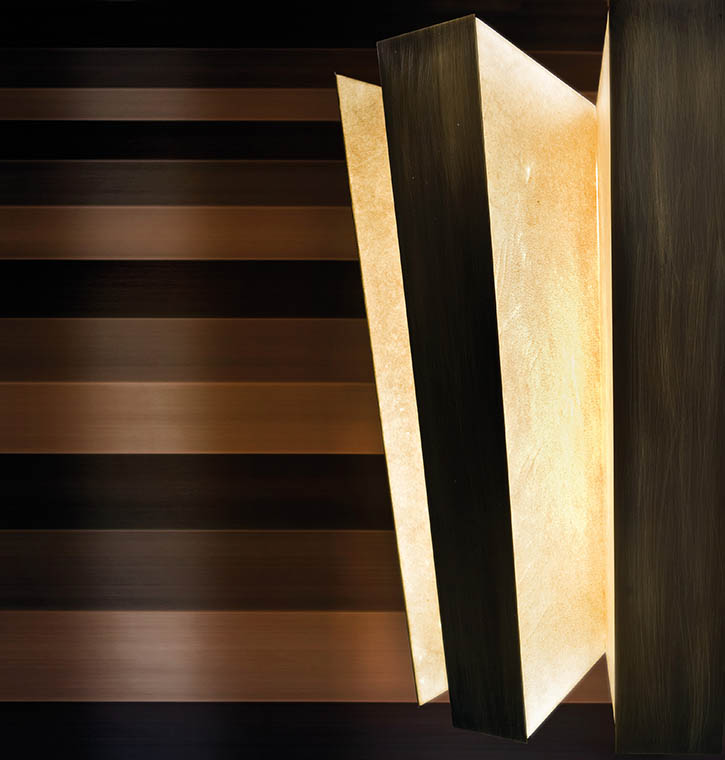 Product sheet
Technical Sheet

Collection
Lighting

Official website
Mayfair

BRAND SELECTION
OUR PRODUCTS