Kylindros
Kylindros is a customizable "walk-in" unit, proposed in the Show, Coat, Golf and Bar versions.
Kylindros is a "walk-in" cylindrical unit in veneered wood with Decor carving, equipped with small shelves and accessories of different depths and with an opal plexiglass top.
Kylindros is externally made up of 3 parts covering the entire height, one of which can be opened, while internally space can be completely customized.
"Kylindros Golf" is dedicated to sports lovers, "Kylindros Show" is equipped with 12 shelves arranged in a spiral, "Kylindros Coat" can be used as a wardrobe and finally "Kylindros Bar", for a unique bar cabinet.
Kylindros is the result of the expressive freedom of our designers and craftsmen.
Handcrafted production, innovative design and carefully selected materials combine to create a set of sophisticated Units and Wall Units. The choice of magnificent essences of wood, be it natural, lacquered or sculpted, or of the finest marbles and crystals, gives character, elegance and great quality to these products, never forgetting the importance to offer our customers a practical and functional solution.
Anna Bartoli (Bartoli Design) and Diego Maria Piovesan tell the research and design work done on Laurameroni products' textures and surfaces.
A craftsmanship and technology challenge representing the Italian know-how and the «Bello e ben fatto» (Beautiful and well made).
In a 6 meters exhibition, Laurameroni presents its unique ability to work with different materials - designed with proprietary textures - even on curved and irregular surfaces.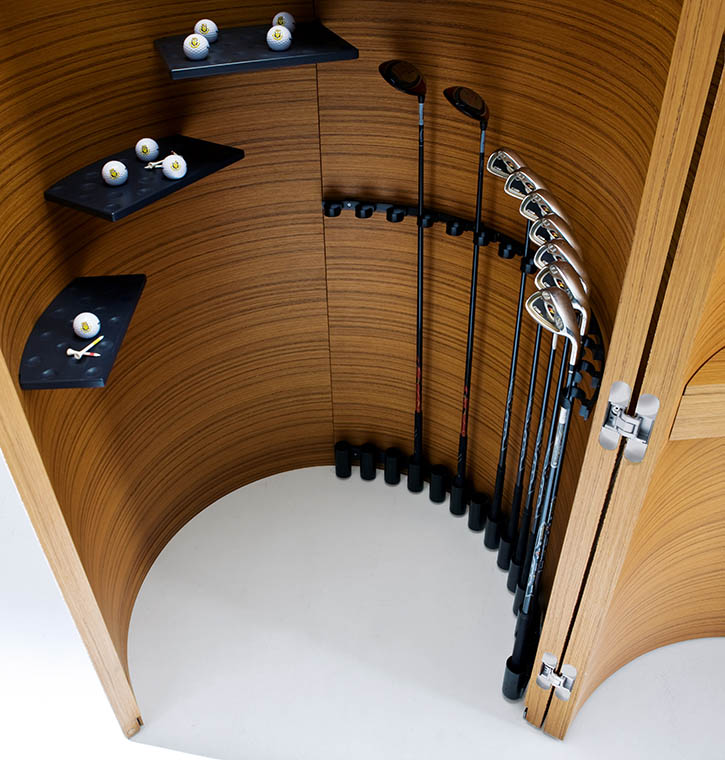 Product Overview
Container in veneered wood with internal and external Decor horizontal carving, also available with external carving only and interiors in smooth veneered wood with horizontal grain.

Internally equipped with matt lacquered shelves (in all RAL colours) of different depths and opal plexiglass top with LED lighting.

Available in versions with "Golf", "Show", "Bar" & "Coat" internal equipment.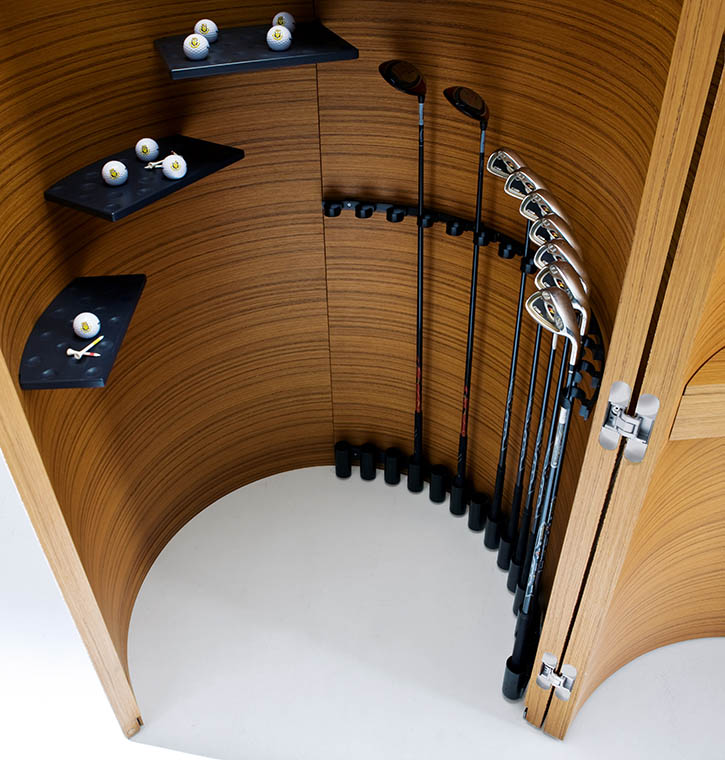 Features
equipped, custom
Product sheet
Technical Sheet

Collection
Units & Wall Units

Official website
Kylindros

BRAND SELECTION
OUR PRODUCTS