Hugs
Designed by Cesare Arosio, Hugs are modern design low tables with a rounded soft shape, suitable for both night and living areas.
Hugs is a set of round low tables characterized by soft lines and a base that envelops the round top. Available in two different dimensions, Hugs low tables can be finished in all RAL colour lacquering or in many different special finishes.
Hugs low tables, designed by Cesare Arosio, present soft and elegant lines making them suitable for both night and living areas. The unique hand touch given to the special lacquering, make them a truly handmade piece. The gently curved structure supports a beautiful marble top which can be selected from our range of precious stones.
Available in different dimensions and finishes, Hugs low tables are can decorate the most luxurious night and livings areas.
Our wide range of Low Tables and Coffee tables boasts a unique range of products characterized by a perfect balance between high-quality materials and sophisticated designs. Geometrical shapes and essential lines define the style of our low tables, designed for luxury environments and modern spaces.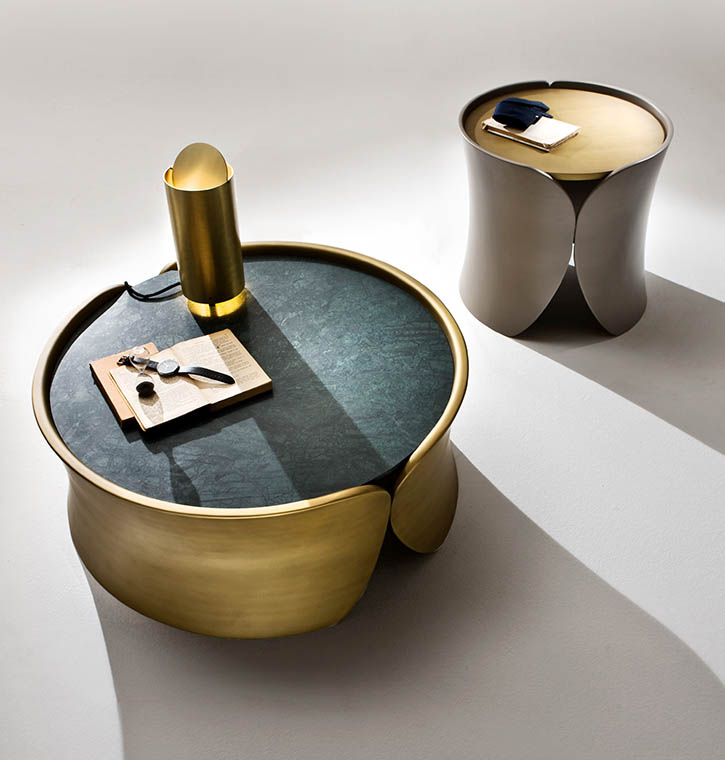 Product Overview
Architectural set of low tables, available in two dimensions (Tall, Low). Rounded shape, external hyperwood body, available in different finishes and in all RAL colours, and top available in marble.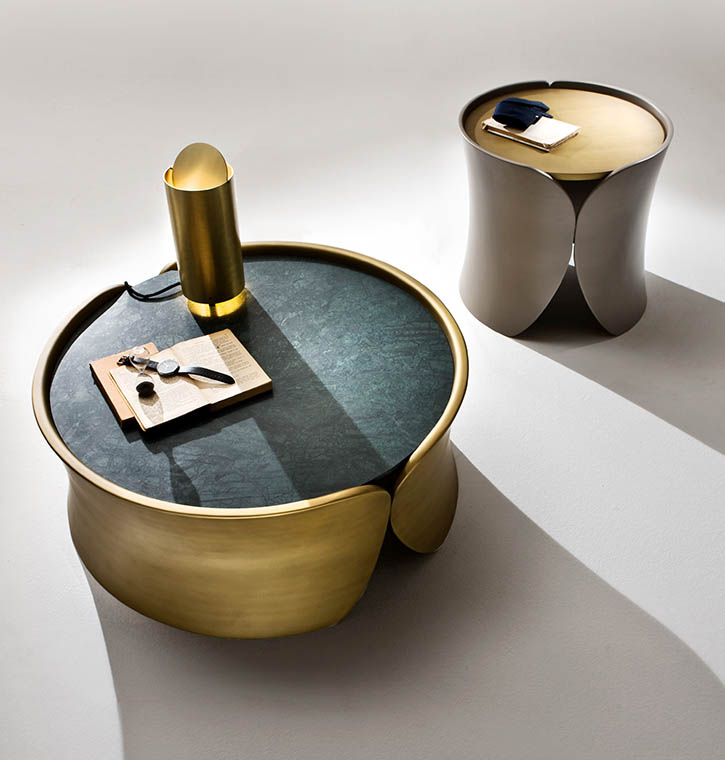 Dimensions
Tall - Ø48 x H.48
Low - Ø80 x H.32
Product sheet
Technical Sheet

Collection
Coffee Tables

Official website
Hugs

BRAND SELECTION
OUR PRODUCTS