Hug
The refined design and small dimensions of "Hug" allow the setting in elegant domestic contexts.
Storage unit with drawers with a slim and elegant line. An architectural structure with a rounded shape that wraps and encloses a supporting top surface and six drawers.
"Hug" is a piece of modern furniture with six drawers that gives an impression of elegant suggestion in the space where it is placed. The wide choice of finishes and even special lacquers create exclusive visual effects that enhance the eye-catching design. It can be placed near the tables of the same collection or elegantly placed in any living or night area.
An architectural jewel that discreetly accommodates objects and accessories.
Our set of Dressers and Chest of drawers is an articulated range of very different products, anyway sharing the same attention to the tiniest details. Precious wood, metal and crystal essences combine to always create new products, with a strong identifiability and at the same time adaptable to any furnishing need.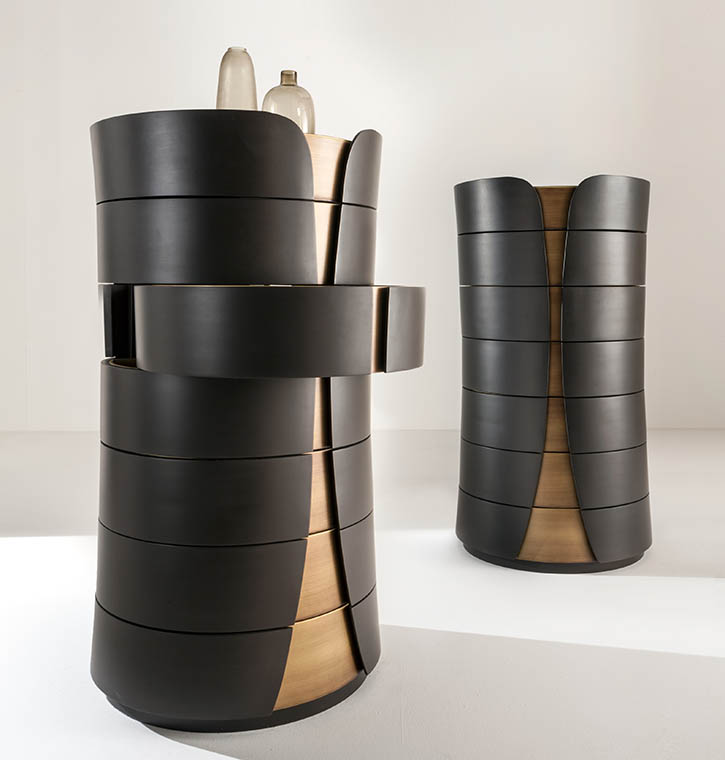 Product Overview
Architectural dresser or storage unit with a rounded shape, external hyperwood brush matt lacquered body wrapping and enclosing a supporting tabletop and 6 drawers in wood.

Both top and internal structure and drawers are patinated gold or gold lacquered. External body available in all RAL colours.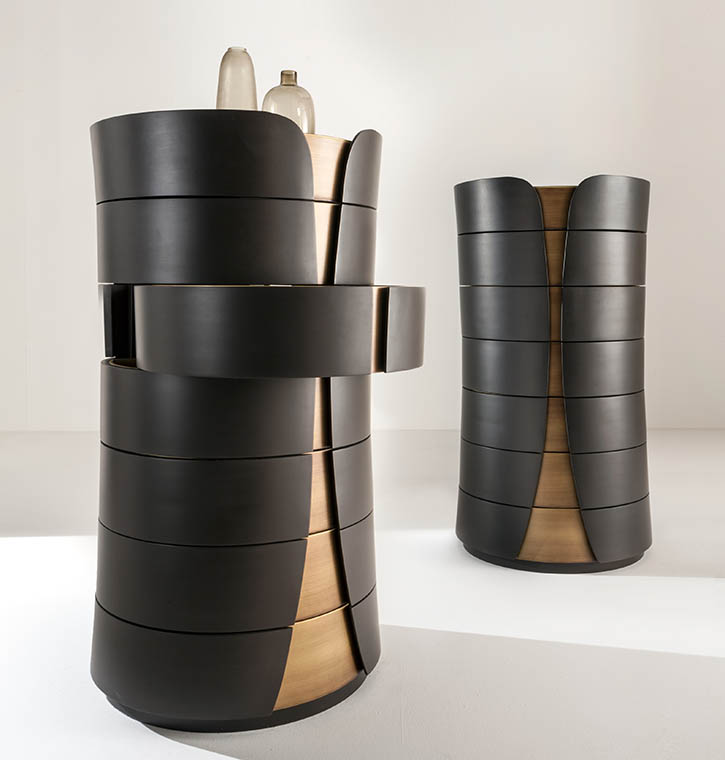 Product sheet
Technical Sheet

Collection
Drawers

Official website
Hug

BRAND SELECTION
OUR PRODUCTS