Elemento Table
A millimetric invisible working joins the two materials: marble and crystal seem to be perfectly fused together.
Elemento is a rectangular modular table with a top in glass and marble, support by a glass base, which can grow in length by adding elements.
The origins of the project lie in the idea of building an extremely light-looking table, based on the alternation of composite materials, thus creating an 'empty-full' effect. The tabletop almost appears to be floating in space. The sequencing of the slats offers a sensation of standing stones suspended in the air. The minute processing of the bond between the two materials allows for a vision of different yet perfectly fused components, thus embellishing the table surface.
The crystal displays can be opened to place precious objects inside: a perfect solution for sophisticated environments.
Our Tables are made-to-measure products, in special finishes and sizes. In every single shape, whether square, rectangular, round or elliptical, they express the same attention to the smallest details and the same care in the choice of the finest, skilfully handcrafted, materials. The solidity of marble and wood, the transparency of crystal and the unique reflections of metals define the identity of our tables, finally characterized by perfect proportions and a clean and distinctive design.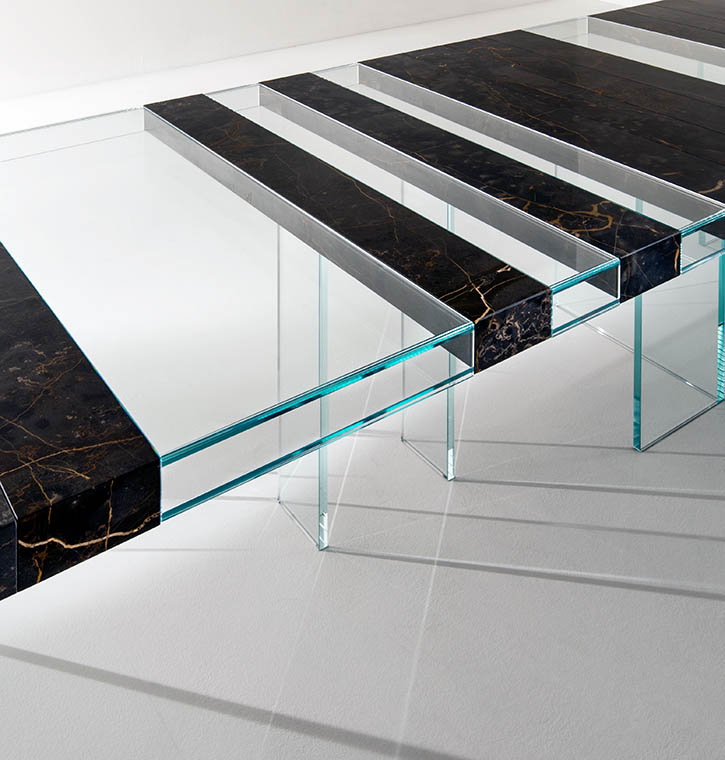 Product Overview
Modular rectangular table with glass and marble top, supported by glass bases, which can grow in length by adding further modules and showcases in glass or marble.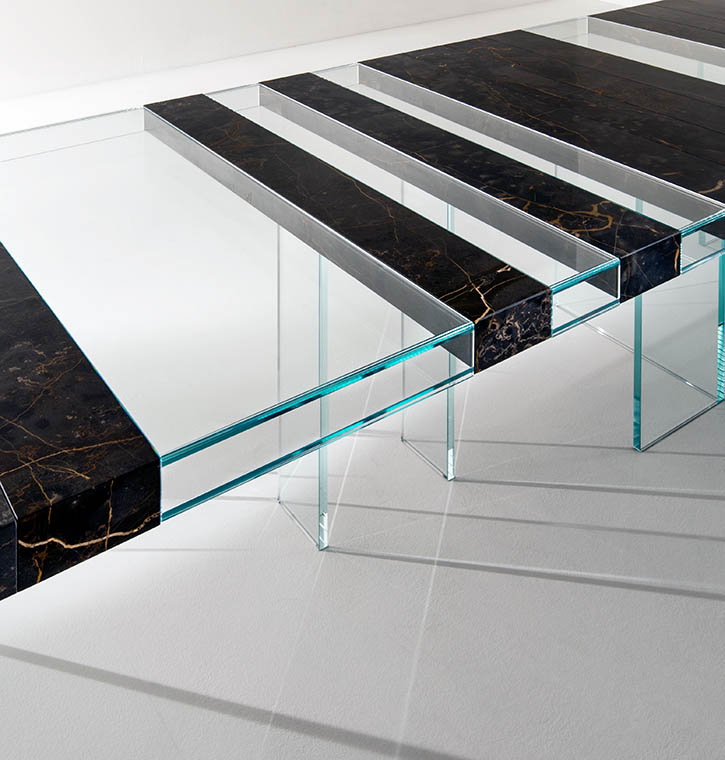 Product name
Elemento Table
Designer
Paolo Nicolò Rusolen
Materials
Crystal, Wood, Marble, Glass
BRAND SELECTION
OUR PRODUCTS