Echo
Echo low tables combine marble, crystal and brass in a single elegant product. The three tables create a complementary set, thanks to their heights.
Set of three round low tables with brass structure and glass and marble tops, with complementary heights. The light brass structure supports the marble and crystal top.
A triangular frame between the two offset roundels of marble and glass: elemental geometry articulated across three-dimensional space, marking out the uniqueness of Echo. The details and workings reveal sophisticated handcraft skills. Brushed brass, Guatemala marble, ash stone and extra-clear transparent glass are just some of the finishes available. These tables, with their balance of forces and geometrical effects, are a perfect solution for sophisticated environments.
These low tables are a unique solution, perfect for modern and elegant private or public spaces.
Our wide range of Low Tables and Coffee tables boasts a unique range of products characterized by a perfect balance between high-quality materials and sophisticated designs. Geometrical shapes and essential lines define the style of our low tables, designed for luxury environments and modern spaces.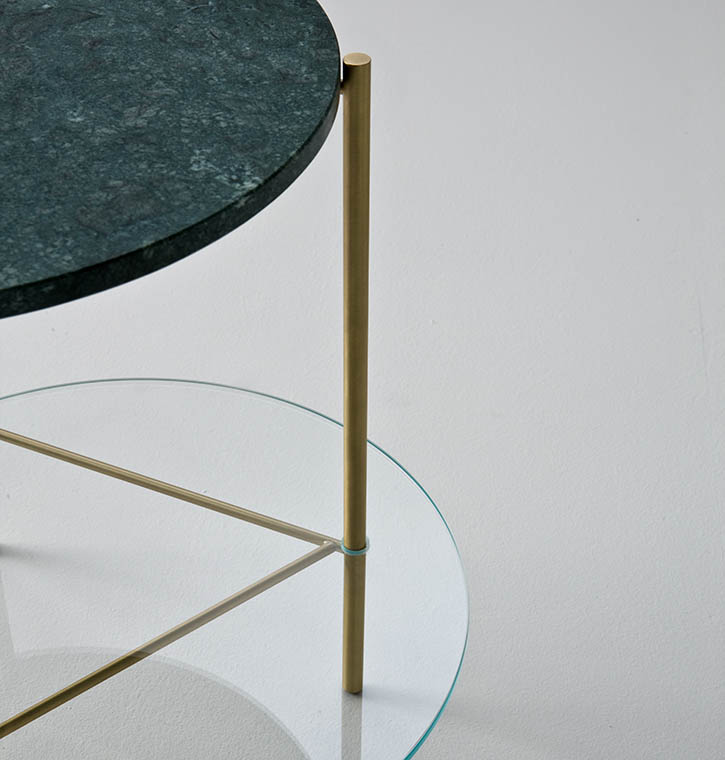 Product Overview
Set of 3 round low tables with brass structure, tops in precious marble and extra-clear crystal, available in complementary heights.


The light brushed brass structure supports the heavy marble and crystal tops. A triangular frame between the two tops creates wonderful geometries, articulated in a three-dimensional space.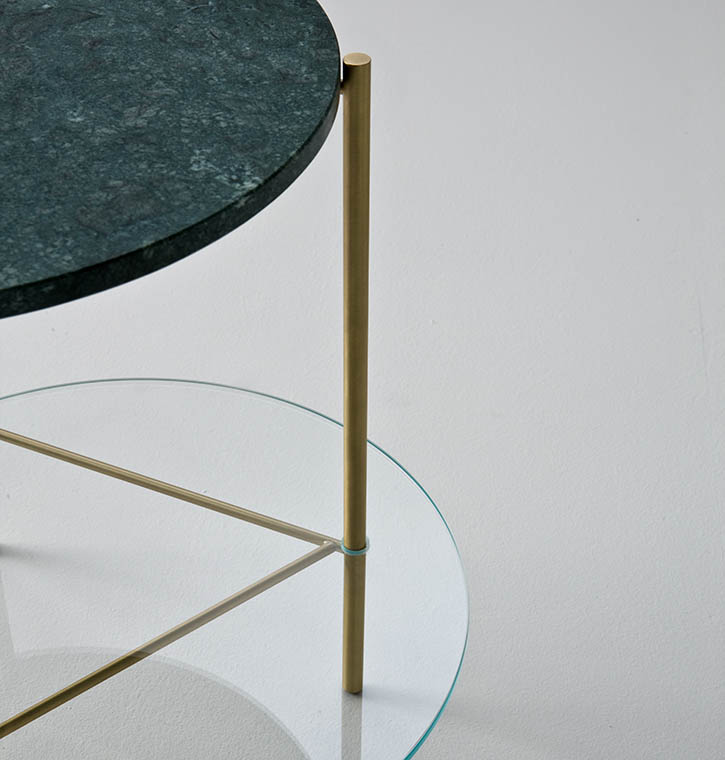 Materials
Crystal, Marble, Brass, Glass
Dimensions
W.55 x D.46 x H.50
W.93 x D.88 x H.29
W.93 x D.88 x H.38
Product sheet
Technical Sheet

Collection
Coffee Tables

Official website
Echo

BRAND SELECTION
OUR PRODUCTS