Cubick
The wide range of colours and finishes allows customizing this chest of drawers in a very original way.
Wood veneered chest of drawers, sectional and rotating, with the same internal and external finish. Cubick can have up to 7 elements plus the base and can freely rotate 360 degrees. It is available in all wood essences of the collection, with a "Velluto Liquido" finish or glossy lacquered in all RAL colours.
Designed by the young Architect Paolo Nicolò Rusolen, Cubick stands out as a dynamic, geometric object, enhanced by the fact that it can be supplied in a variety of finishes. This product, part of Moving Collection, is designed for clients looking for a unique solution among many possible combinations of elements, materials, finishes and colours. The key feature of Cubick is its dynamicity, thanks to its rotations as well as to the combination of material and finishes, creating interesting alternations.
Cubick perfectly adapts to the most diverse environments, thanks to the infinite chromatic combinations possible.
Our set of Dressers and Chest of drawers is an articulated range of very different products, anyway sharing the same attention to the tiniest details. Precious wood, metal and crystal essences combine to always create new products, with a strong identifiability and at the same time adaptable to any furnishing need.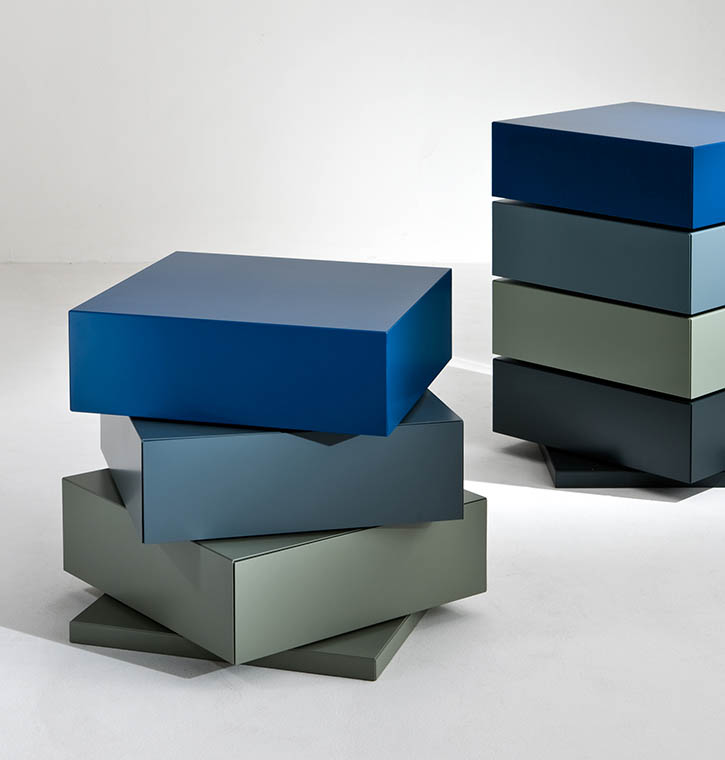 Product Overview
Wood veneered chest of drawers conceived as modular, customizable and swivel. It can be composed of up to a maximum of 7 elements plus the base and can freely rotate on its axis at 360 degrees.


It is available in all the smooth woods of the collection, glossy polyester lacquer in all RAL colours and in the special "Liquid Velvet" finish.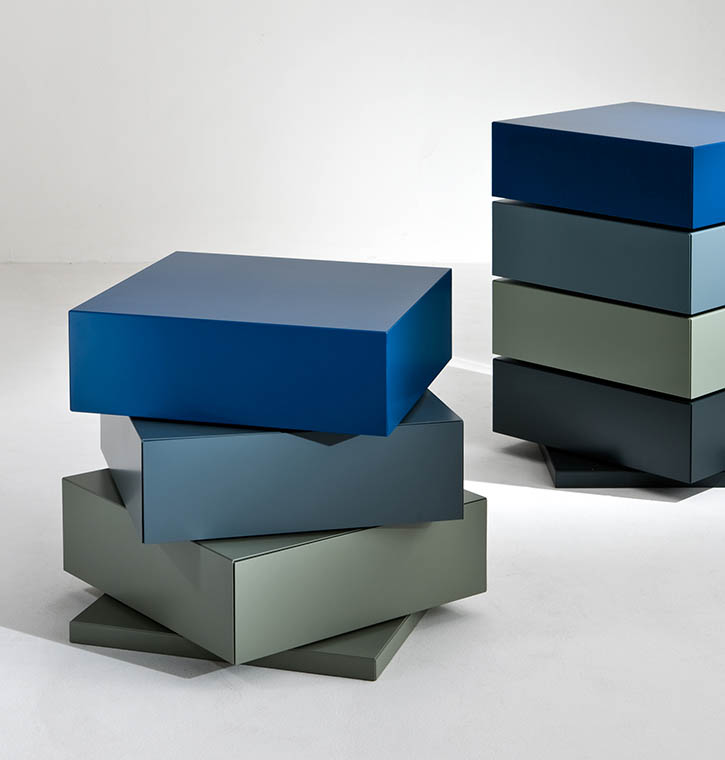 Designer
Paolo Nicolò Rusolen
Dimensions
One element - W.60 x D.60 x H.80
BRAND SELECTION
OUR PRODUCTS