WADI TABLE
AN ELEGANT, SCULPTURAL TABLE.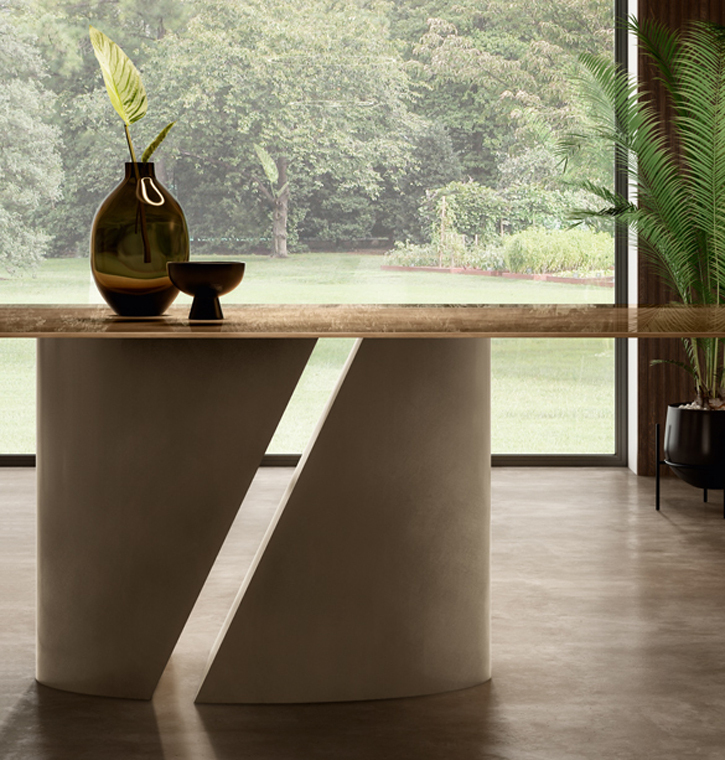 Product Overview
A clean cut divides the elliptical base of the elegant Wadi table into two sections, creating a striking, dynamic design. The base contrasts with the light, slender top, available in three shapes and different materials: from Wildwood to XGlass and a range of lacquered, clear or smoked Fumé glass finishes. Wadi offers captivating structural rigour with a contemporary, architectural hallmark.
SCULPTURAL SIGNS
The wooden base, lacquered in Titanio Steel, Peltro Steel or Nero, is marked by a bold diagonal cut that guides the gaze towards a new perspective.
FREE FORMS
Rectangular, oval or shaped tops accompany an imposing base. The result is an elegant table with bold lines.
TEXTURED TOUCHES
The Wadi table top is highly customisable in the full range of LAGO finishes: clear or coloured glass, XGlass and Wildwood.
BRAND SELECTION
OUR PRODUCTS