VISTA WALK IN CLOSET
REORGANIZE EVERYDAY SPACE LIKE IN A BOUTIQUE.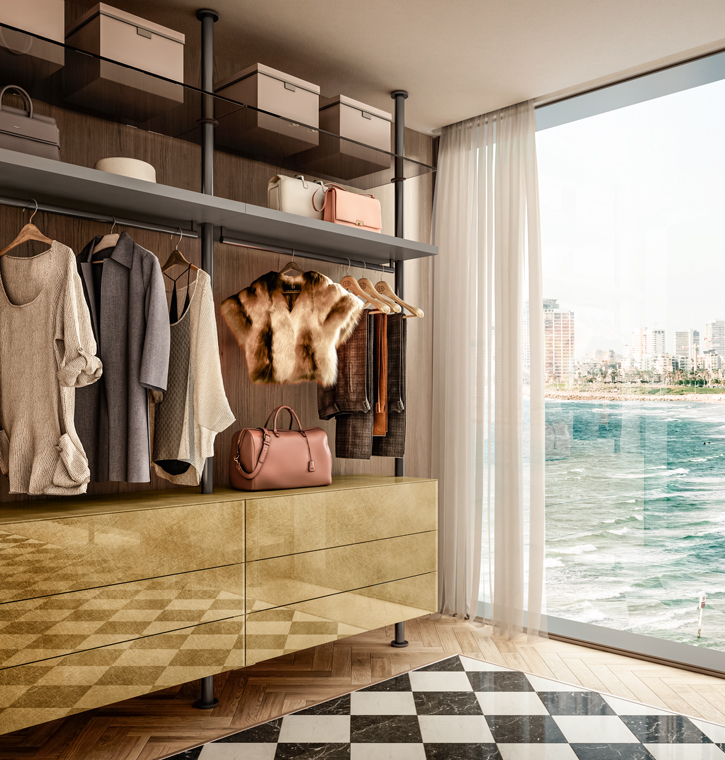 Product Overview
Vista is an innovative walk-in closet wardrobe for boutique-style organisation of everyday space.

The structure has been replaced by solid poles, wooden or glass shelves and drawers that seem to float weightlessly in an unrestricted space.

Every element is adjustable in height for total freedom of composition and function. A modular walk-in closet wardrobe that becomes an element of self-expression.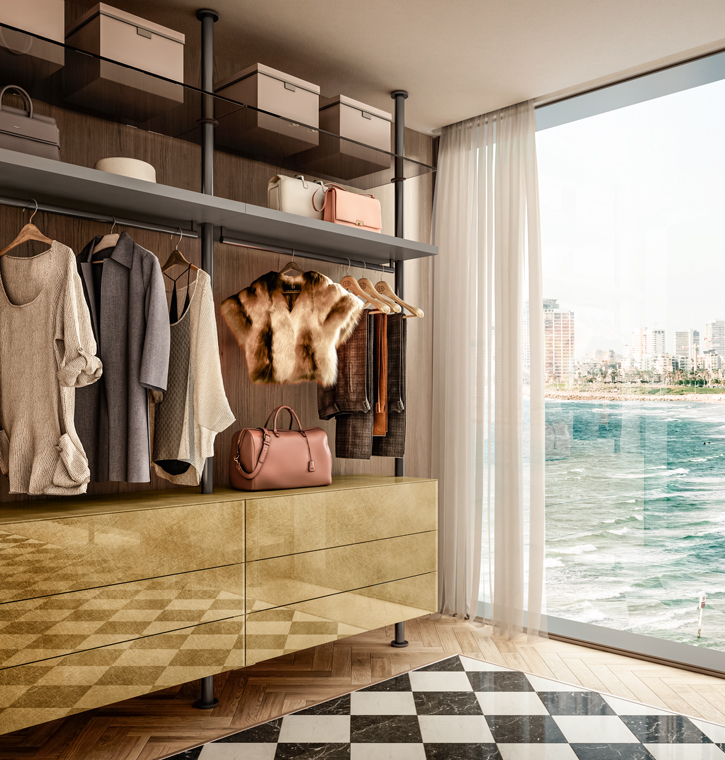 Product name
VISTA WALK IN CLOSET
Official website
Discover the Vista Walk in Closet

SEAMLESS VOLUMES
Seamless volume and slender thicknesses make the drawers unique and suspended, standing out for their refinement and contemporary design.
CUSTOMIZATION OF MATERIALS
The structure is customizable in terms of dimensions and materials, offering total compositional freedom in the choice of wooden or glass shelves.
BRAND SELECTION
OUR PRODUCTS