UPGLASS COFFEE TABLE
THE GLASS COFFEE TABLE WITH AN ESSENTIAL DESIGN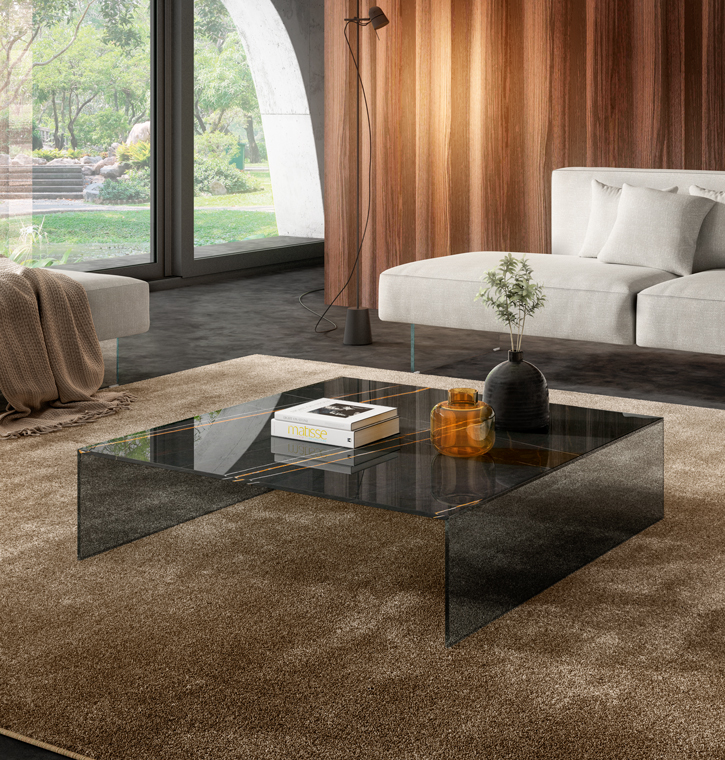 Product Overview
The Upglass coffee table has a durable glass top you can decorate with endless lacquered colours and luxurious XGlass textures. The outstanding build of this coffee table can be seen in the 45-degree cut joining the top and supports, emphasising the sleek design of this piece made entirely of glass. The two see-through legs create a contrast with the tangible top, adding unexpected character and a light feel to the space.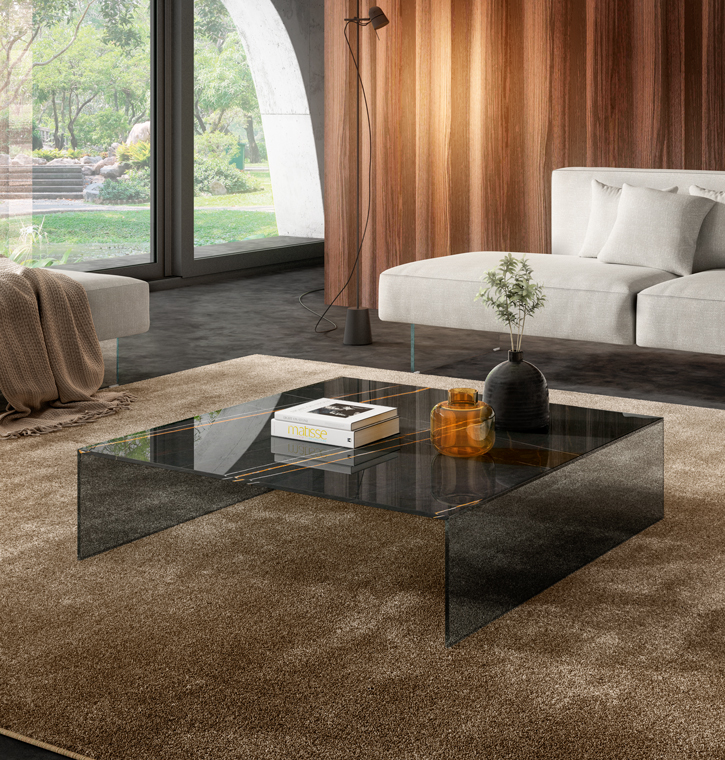 Product name
UPGLASS COFFEE TABLE
Official website
Scopri il Tavolino Upglass

CONSTRUCTIVE EXCELLENCE
The essential design, free from any excess of form, is expressed thanks to the 45-degree joint between the top and the supports, a refined workmanship that guarantees resistance to the glass coffee table and innovative construction quality.
BRAND SELECTION
OUR PRODUCTS