U TABLE
THE TABLE WITH ELEMENTARY GEOMETRICS.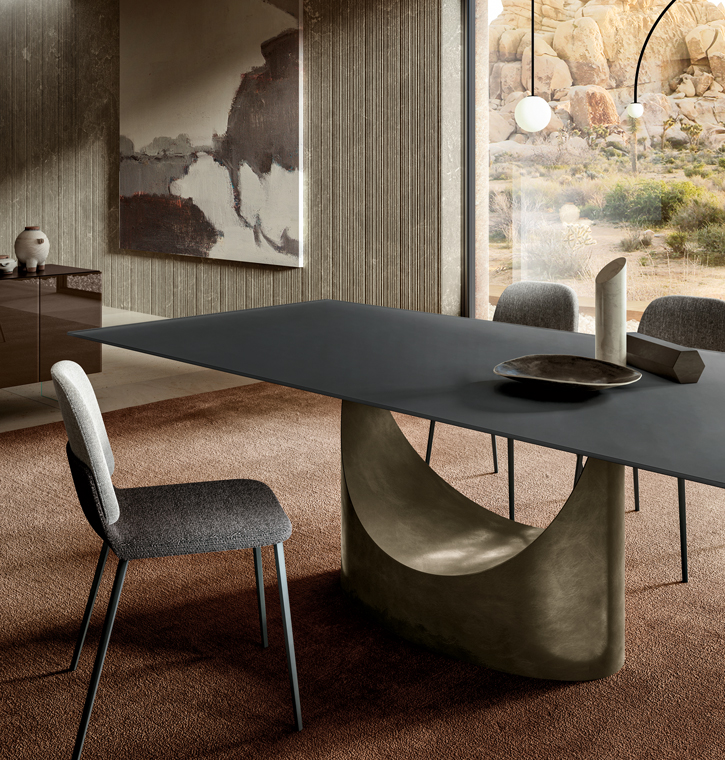 Product Overview
The arch, that timeless architectural invention, is here overturned to provide the base supporting a very light top.

This is U Table, its essential lines on a mission to put contemporaneity back into classic shapes.

Available in two different shapes and three sizes, the top comes in Wildwood, Haywood or Agewood oak, in lacquered glass or XGlass, while the base is in metal in a Titanio steel or Peltro steel finish.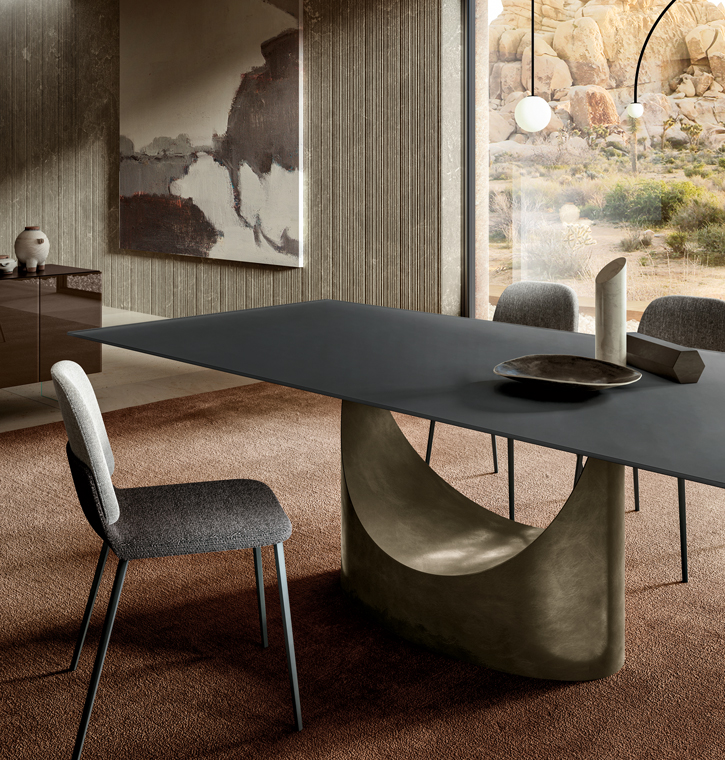 Designer
Alessandro Corrò; Andrea Leoni
Official website
Discover U Table

CREATIVE FREEDOM
Available in two different shapes and three sizes it works perfectly for home interiors or in public spaces. 
ELEGANCE AND STURDINESS
Extremely elegant and timeless, the top in Wildwood is however highly resistant and versatile.
GEOMETRIC ENCOUNTER
The round top increases a sense of conviviality and works perfectly with the sculptured base to convey a harmonious sensation that will amaze diners.
BRAND SELECTION
OUR PRODUCTS