STEEL REPLIS BED
SUSPENDED, INTIMATE AND INVITING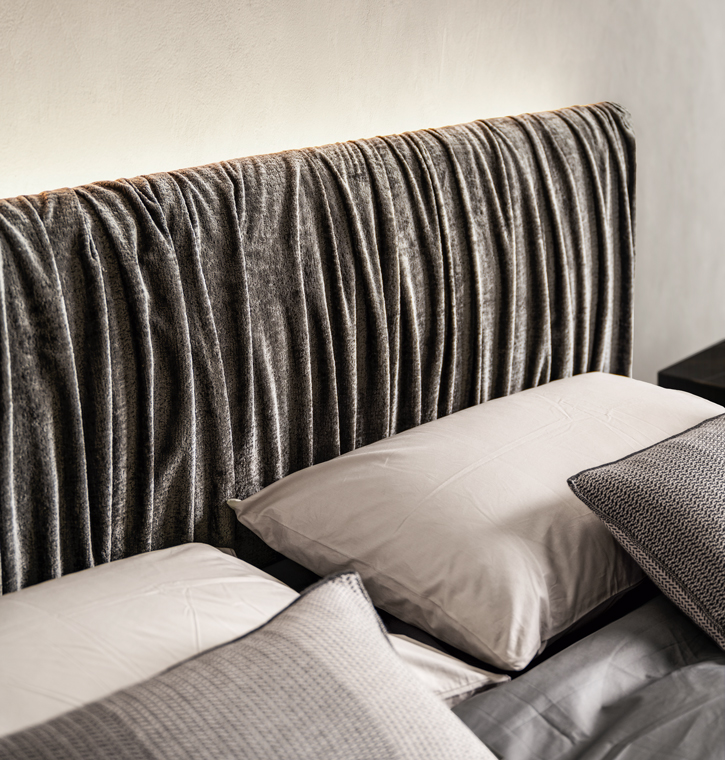 Product Overview
Elevated on two steel legs, Steel Replis is an excellent representation of lightness and strength. The ruched headboard with a bold, architectural design brings warmth and intimacy to the space, for enjoying rest and relaxation in the bedroom. Give your bedroom interiors personality with this designer double bed.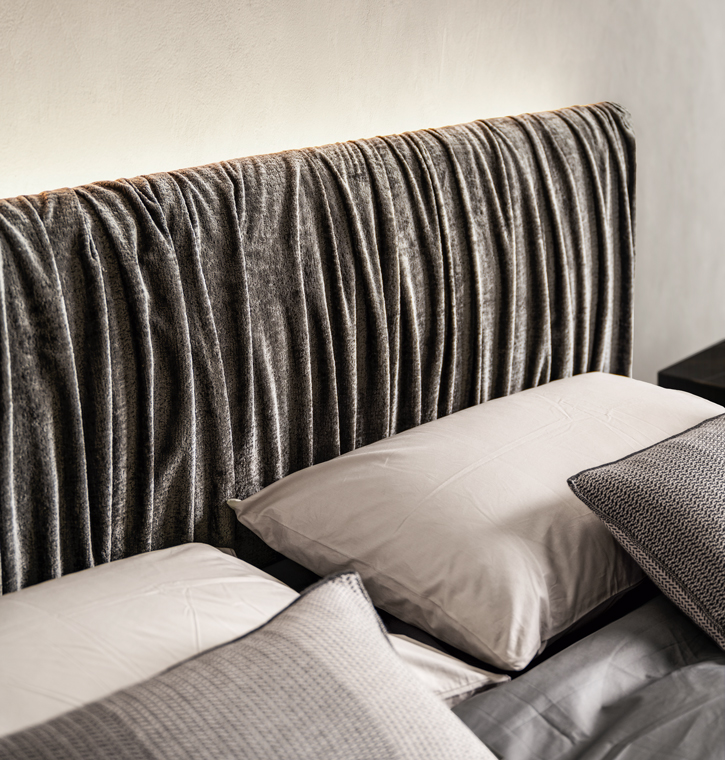 Product name
STEEL REPLIS BED
Official website
Discover the Steel Replis Bed

ELEGANT RESISTANCE
Elevated on two central steel legs, available in Titanio Steel and Peltro Steel, this bed is extremely resistant, without losing LAGO's hallmark light look.
HEADBOARD LIGHTING
Refined LED lighting creates a chiaroscuro effect on the Replis headboard, which brings a unique feeling of warmth to the space.
BRAND SELECTION
OUR PRODUCTS