STEEL FREE BED
SUSPENSION AND CREATIVE FREEDOM IN THE ONE BED.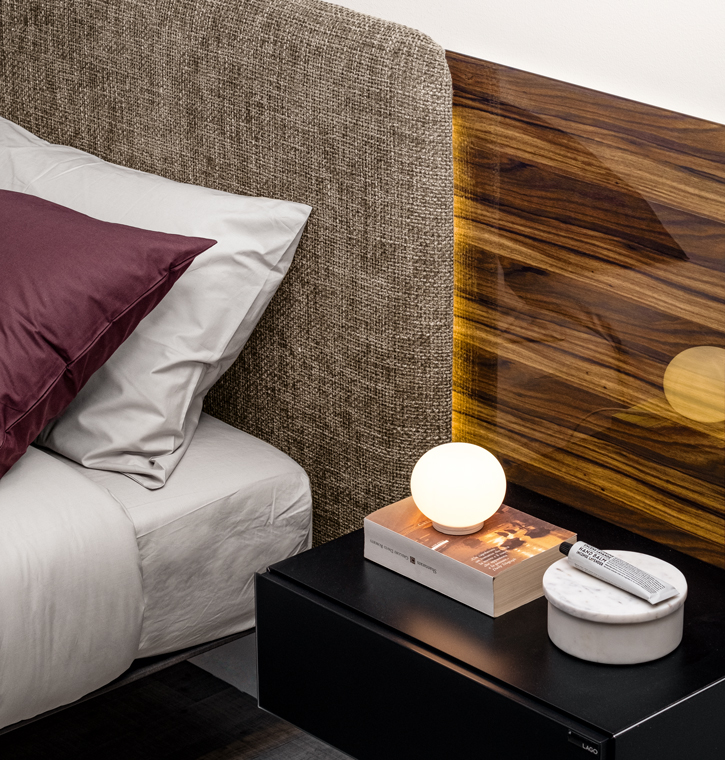 Product Overview
The Steel Free bed stands out thanks to two central steel legs that leave the perimeter of the bed lifted off the ground and create a feeling of suspension and weightlessness. The sturdy legs provide stability and the bed does not need to be wall mounted.

The new Free headboard also allows you to match two different materials of your choice, including the innovative XGlass, for a highly multipurpose, big-appeal look.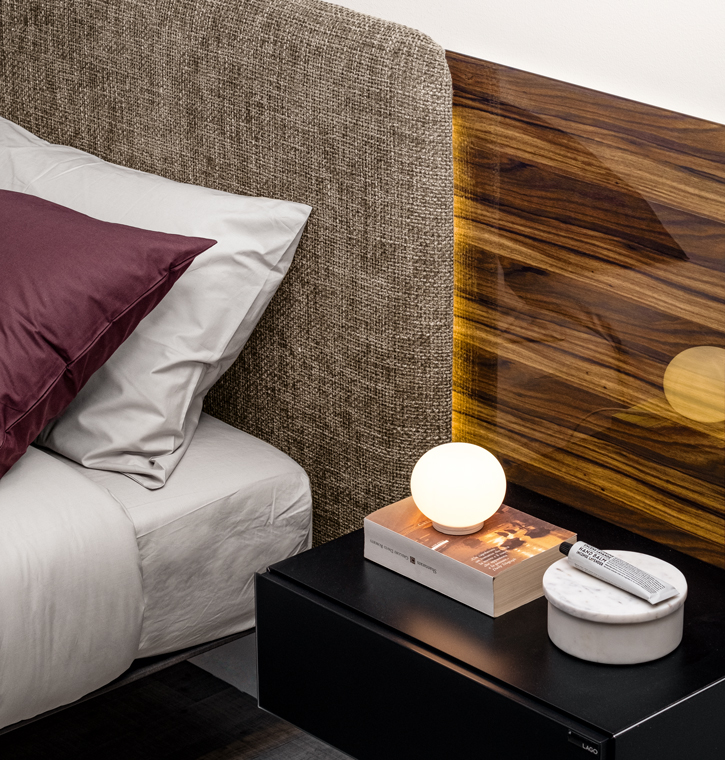 Product name
STEEL FREE BED
Materials
Cotton, Eco-leather, Leather, Titanium
Official website
Discover the Steel Free Bed

VISUAL LIGHTNESS
Two central steel legs emphasise the sensation of suspension and surprising lightness, at the same time making it extremely sturdy.
MODULAR HEADBOARD
Steel bed adapts beautifully to different rooms and personalities thanks to its headboard, customisable in size and LAGO finishes.
CREATIVE FREEDOM
Integrating bedside tables, shelves and lighting makes for a functional headboard that can be tailored to suit requirements.
BRAND SELECTION
OUR PRODUCTS