PLETRA CHAIR
COMFORT MEETS SLEEK, ELEGANT FORM.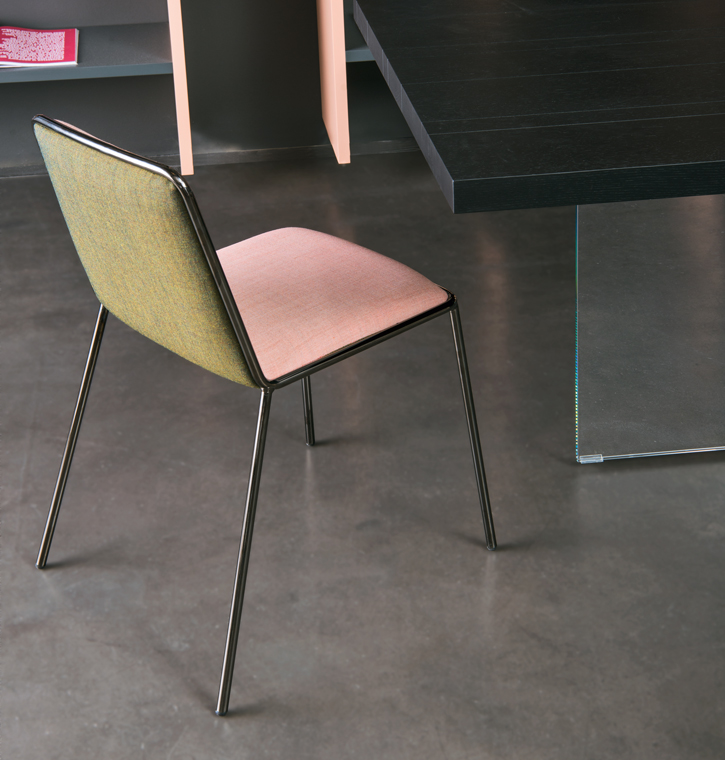 Descrizione del prodotto
Pletra is an upholstered chair with a modern design that comes in a vast range of hues and offers extraordinary comfort.

A slim, elegant metal frame encloses an upholstered core that lets you choose a different covering for each of the two sides. The slim frame offers exceptional comfort thanks to the curved wood seat covered with generous upholstering.

Available in all of the LAGO fabrics, leathers and eco-leathers, the Pletra chair can be paired with a wide range of interiors and tables, matching easily with elements in the space.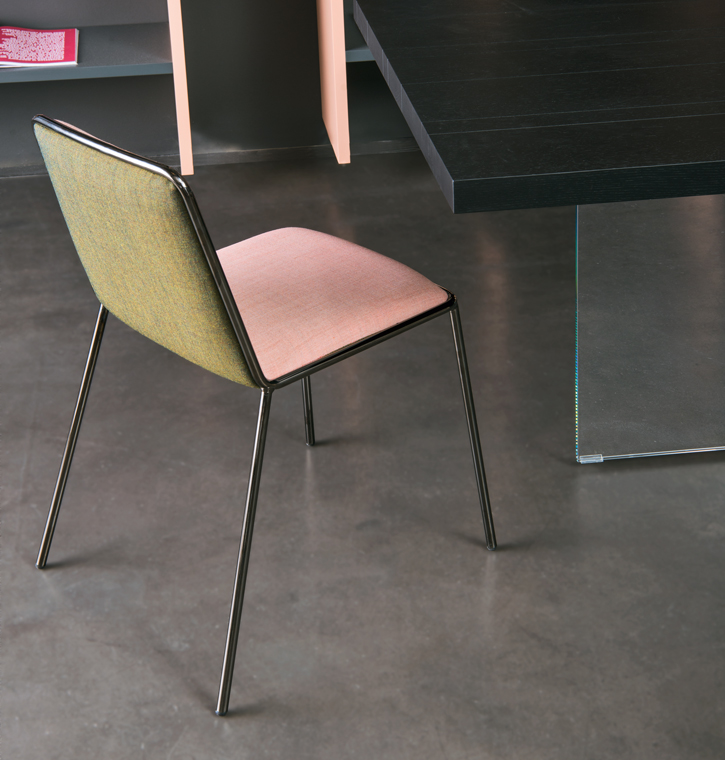 Product name
PLETRA CHAIR
Materiali
Cotton, Eco-leather, Leather
Sito web ufficiale
Discover the Pletra Chair

LIGHTNESS AND ERGONOMICS
The thin metallic structure framing the seat draws an elegant and slim shape capable of imbuing environments with a sense of lightness, without giving up the comfort of a padded seat.
A COMFORTABLE SEATING SOLUTION
The ergonomic seat and the generous padding of the armchair, made from highly elastic materials, guarantee a high level of comfort while maintaining a slim and light silhouette.
ONE CHAIR, MULTIPLE PERSONALITIES
The leather upholstery is the innovative and original element that gives new life to a "traditional" chair, also perfect for the study or the office.
Discover all the design Chairs produced by LAGO.
BRAND SELECTION
OUR PRODUCTS