PLEASURE COFFEE TABLE
GLASS SILHOUETTES INSPIRED BY NATURE.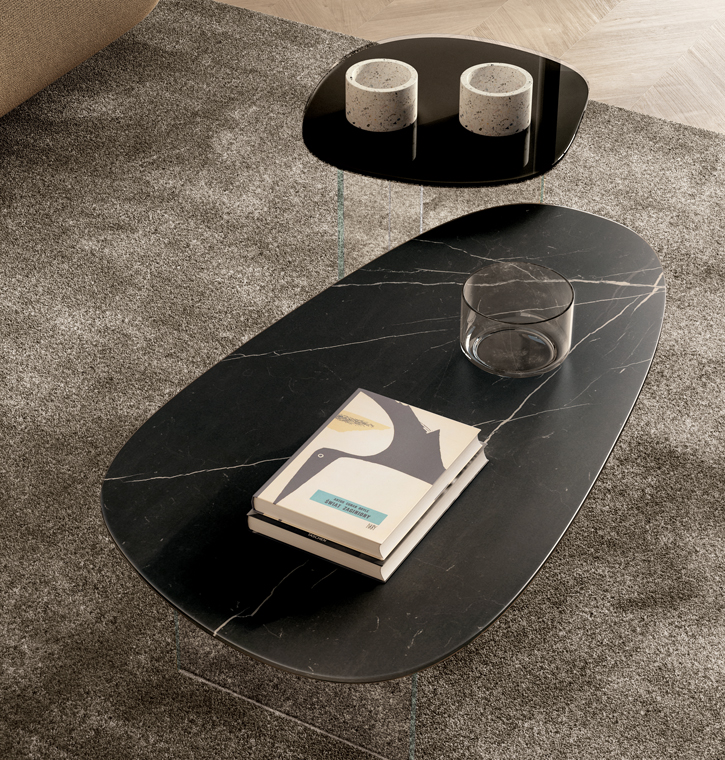 Product Overview
Rounded and irregular shapes, as if polished by natural forces, outline the design of a coffee table suspended on glass legs. The tops recall the organic shapes of stones, minerals and precious gems and can be customised in all XGlass finishes and lacquered glass, glossy or matt, offering the possibility of creating combinations between several coffee tables.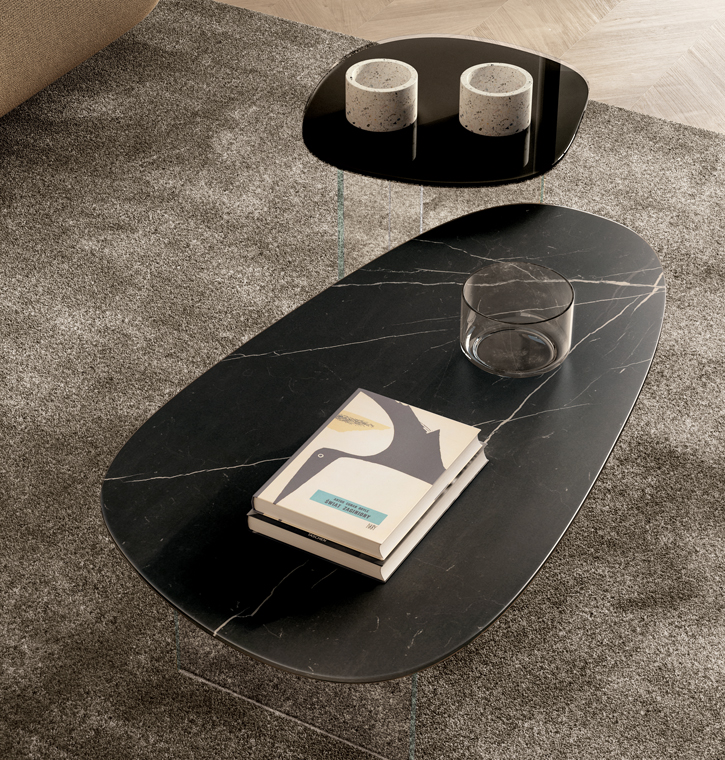 Product name
PLEASURE COFFEE TABLE
Official website
Discover the Pleasure Coffee Table

A THOUSAND SHAPES, A THOUSAND MATERIALS
The soft and gentle lines of the glass tops create a harmonious design in tune with any interior thanks to the infinite possibilities of customising shapes and finishes.
COMPOSITIONS
The natural shapes of the tops come together in a play of shapes, colours and two heights for an elegant interlocking of volumes and a unique mood for the living room.
BRAND SELECTION
OUR PRODUCTS