PENTAGRAM BOOKCASE
A suspended and dynamic design sets the rhythm of the interior.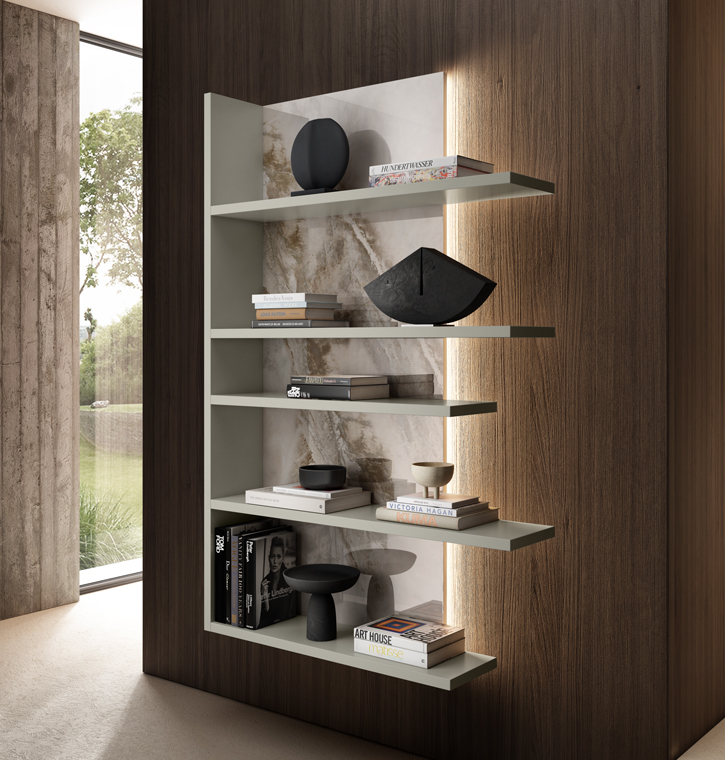 Product Overview
Pentagram unfolds across the wall like a musical score – the place where the melody takes form. The rhythm created by the cantilevered shelves gives the bookcase a dynamic, nimble feel, while the lighting built into the back panels accentuates the vases, ornaments and prized possessions on display. Three units of different widths are arranged side by side, making floor-standing or wall-mounted compositions effortless to create.

The bookcase back panels can be finished in XGlass, coloured glass or lacquers, resulting in unique visuals, further complemented by elegant lighting to the side.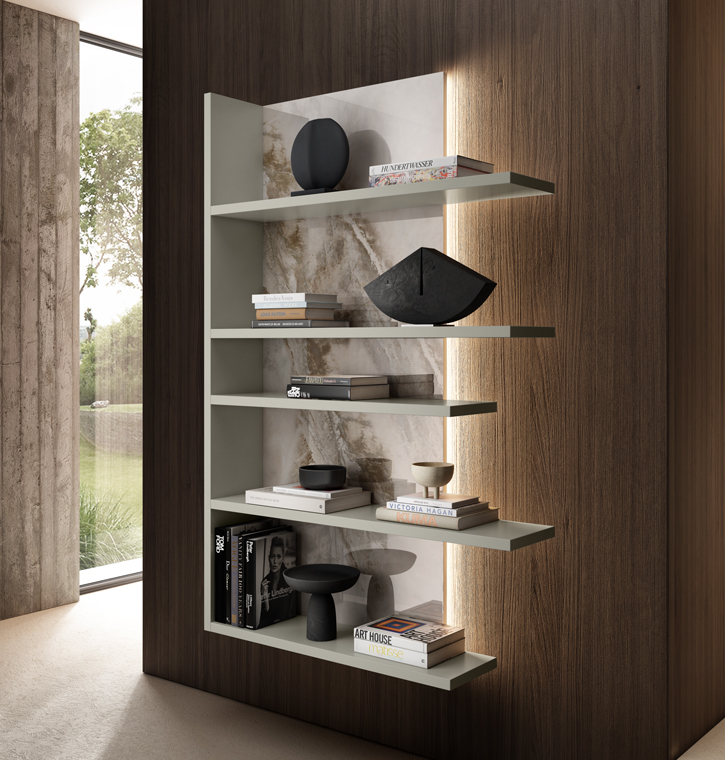 Product name
PENTAGRAM BOOKCASE
BRAND SELECTION
OUR PRODUCTS