OUTFIT WALK IN CLOSET
AN EXTREMELY CUSTOMIZABLE AND FREELY ORGANISABLE SPACE.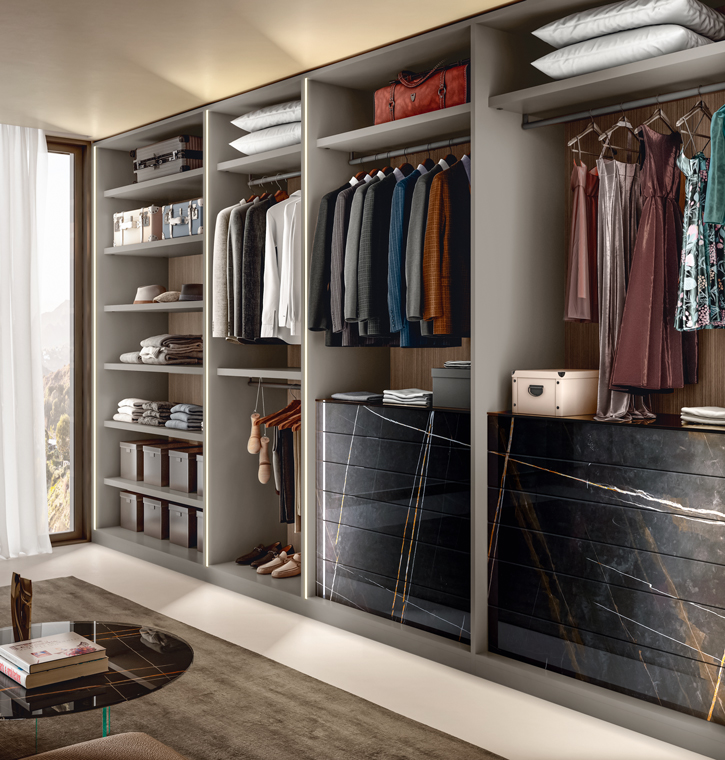 Product Overview
A well-tailored, extremely sturdy structure for this intimate, very personal walk-in wardrobe that teams functionality and design.

Inside, separate, highly customisable compartments boast an array of fabulous details, like back panels in melamine or printed XGlass, with features and accessories that guarantee orderly organisation.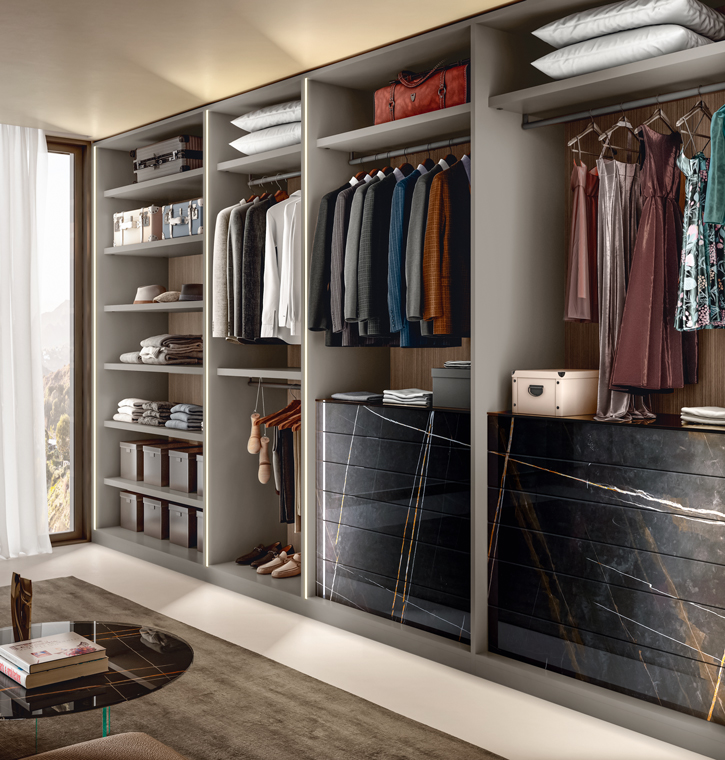 Product name
OUTFIT WALK IN CLOSET
Official website
Discover the Outfit Walk in Closet

SUSPENSION
Suspending the wardrobes on the wall creates great weightlessness in the room and optimises space. With a range of accessories that further increase its functionality, this wardrobe has an installation system tested for safe suspension.
EQUIPMENT
The space is best organized thanks to the equipment and accessories that ensure maximum order.
TWO-SIDED STRUCTURE
In its two-sided version it is perfect as a room divider, and can also be centrally positioned for a totally new perception of the walk-in wardrobe in the bedroom.
BRAND SELECTION
OUR PRODUCTS