N.O.W. SLIDING WARDROBE
FUNCTIONALITY MEETS AESTHETICS.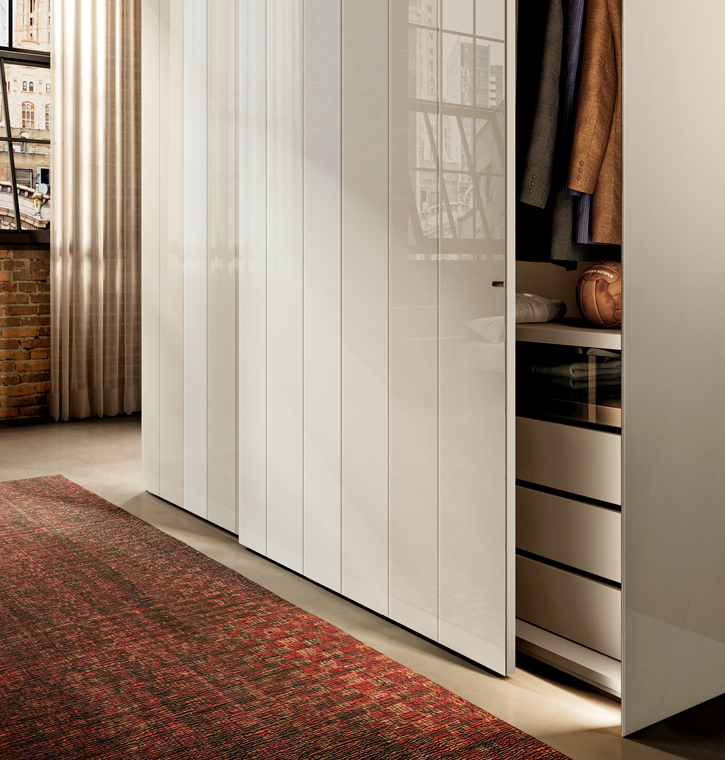 Product Overview
The N.O.W. Sliding wardrobe offers a fresh, practical wardrobe design, marked by an innovative, smooth sliding mechanism and customisable glass doors. The option to choose the colour of each individual door, in a polished or matt finish, lets you create units that work well with the surrounding interiors. When positioned in the bedroom, it provides you with a large storage compartment, without needing the space to open hinged doors.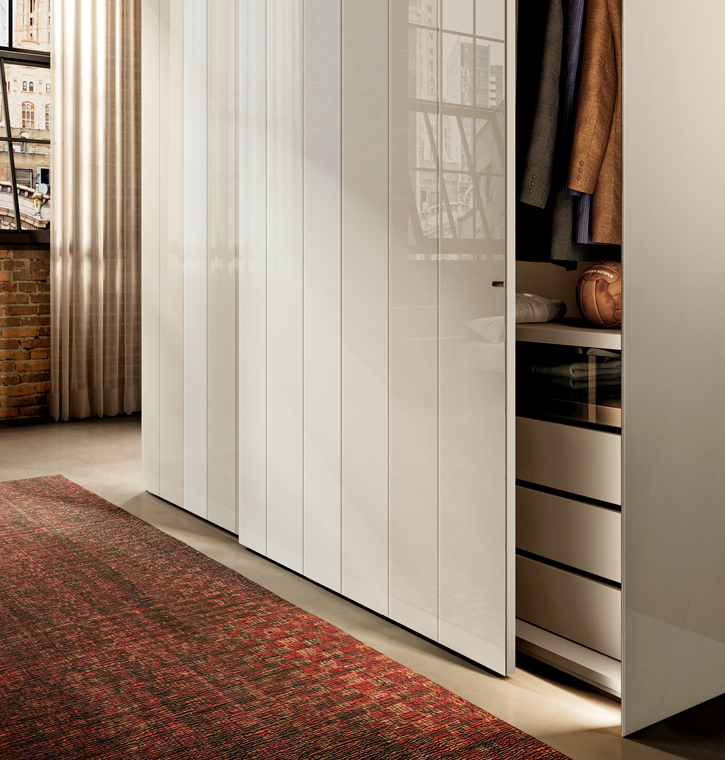 Product name
N.O.W. SLIDING WARDROBE
Official website
Discover the N.O.W. Sliding Wardrobe

INFINITE COLOUR MOODS
It can also be infinitely personalised in LAGO colours or XGlass materials such as marble, wood, fabric or metal on each glass panel, to adapt to any interior design.
ESSENTIAL FORMS
The rhythm of the glass panels and the absence of any handles create the feeling that the wardrobe has vanished into the space, integrating perfectly into the surrounding architecture. 
BRAND SELECTION
OUR PRODUCTS