N.O.W. QUICK WARDROBE
COLOUR CONTRASTS AND TACTILE TEXTURES.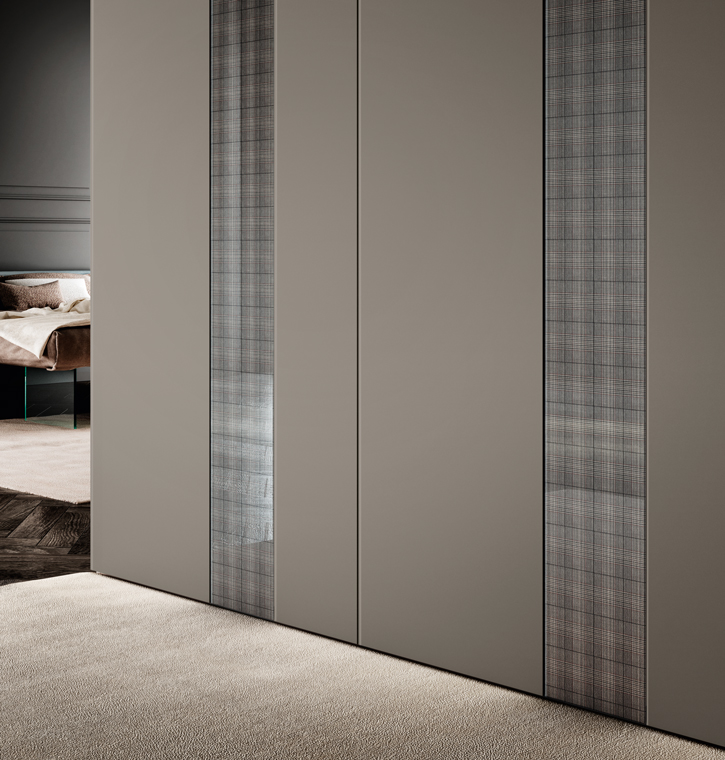 Product Overview
The innovative, patented technology used for the N.O.W. opening mechanism has been inserted into melamine and lacquered doors, creating new tactile effects.

Alternating colours and materials on the door panels – designable as standard in units 1.5 cm wide – create elegant, dynamic contrasts that give N.O.W Quick personality and make it adaptable to any interiors.

The innovative opening mechanism is invisible to the naked eye and makes the wardrobe simple and easy to open, while preserving the sleek structural surface finish.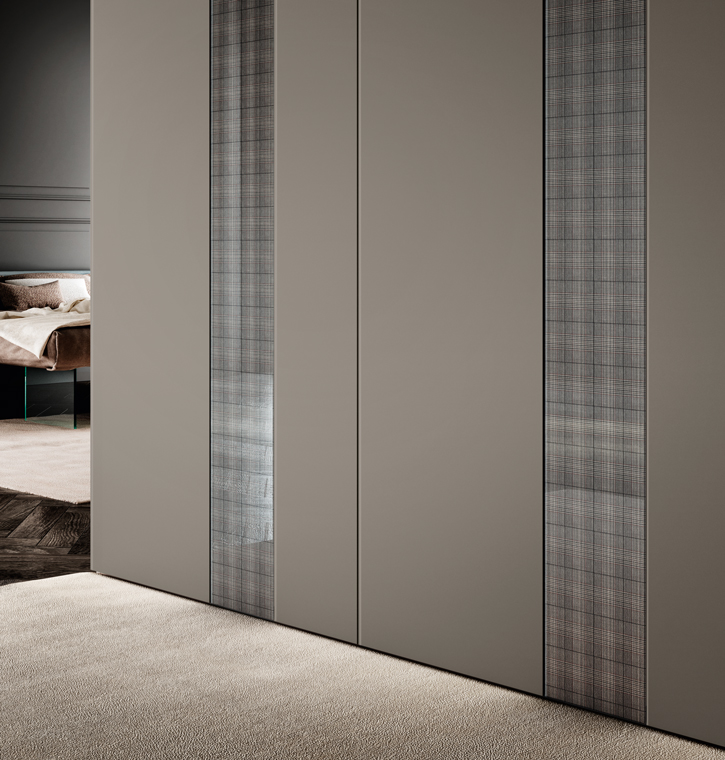 Product name
N.O.W. QUICK WARDROBE
Official website
Discover the N.O.W. Quick Wardorobe

ARCHITECTURAL ASPECT
The rhythm created by the panels and the absence of any handles give the N.O.W. Quick wardrobe a different structural presence, integrating perfectly into the existing architecture.
PATENTED OPENING MECHANISM
Fruit of LAGO's cutting edge technical skills, our patented mechanism makes the door simple and easy to open, and stands the test of time. 
UNIQUE FINISHES
Open the wardrobe to innovative finishes such as the refined XGlass texture, with backs designed to match the drawer unit fronts. The overall effect is an extremely elegant product, inside and out.
XGLASS
Thanks to innovative XGlass technology, you can customise the polished and matt glass panels with striking wood, marble, metal and fabric finishes to create unique design solutions. 
FULLY CUSTOMISABLE
The structure is modular, hidden by the doors which are broken down into panels, allowing you to create a wardrobe designable in units 1.5 cm wide. 
BRAND SELECTION
OUR PRODUCTS