MORGANA STORAGE
A MOBILE CHEST-OF-DRAWERS.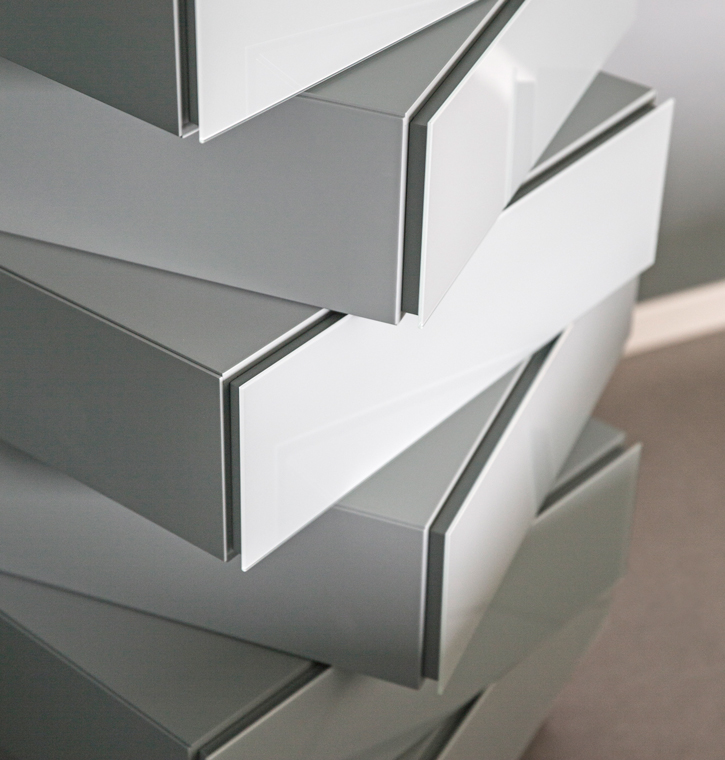 Descrizione del prodotto
Morgana is a sculptural chest-of-drawers and quintessence of movement. Generous drawers stacked one on top of the other rotate with total freedom of movement thanks to an internal joint. The compositions are enlivened by a magical dynamism, in a harmonious overlapping of functionality, irreverence and elegance. All of the compositions can be customised drawing on an infinite choice of colour combinations and paired with accessories. You can create your own personal design, choosing from 1 to 7 drawers, adapting the piece to your space and specific needs. Depending on the selected composition and number of drawers, Morgana can be a bedside table or chest-of-drawers and is suited to the bedroom, living room and bath.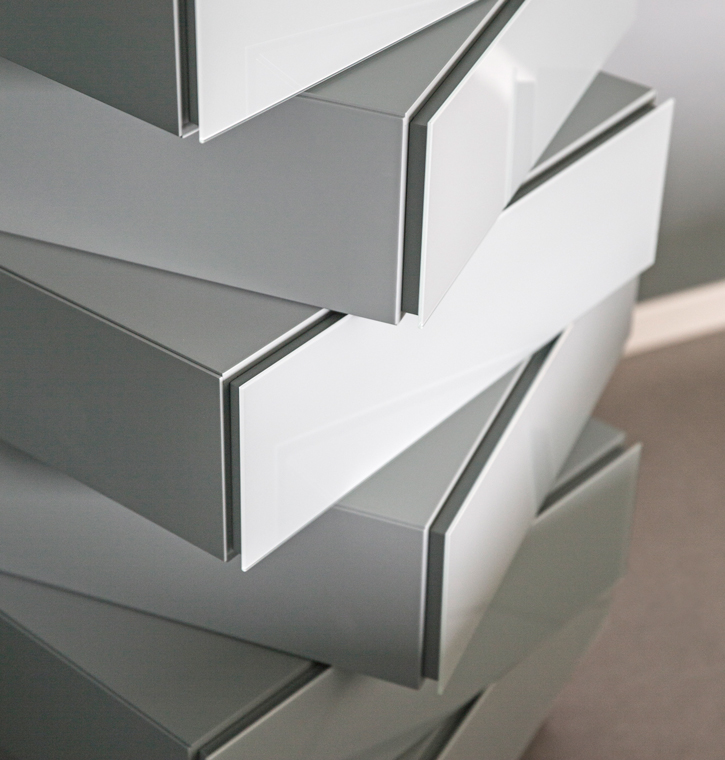 Product name
MORGANA STORAGE
Scheda prodotto
Configure the Morgana Storage

Sito web ufficiale
Discover the Morgana Storage

A DESIGN SCULPTURE
A chest of drawers-sculpture of great aesthetic impact which surprises in its function. It becomes the protagonist of the environment when placed in the centre of a room.
TOTAL FREEDOM OF MOVEMENT
Morgana is based on an original construction element: the inner joint allows each drawer to rotate and slide sideways in four directions.
COMPLETE MOBILITY
The movement lies not only in the rotatable drawers, but also in the wheels that facilitate movement from one environment to another.
BRAND SELECTION
OUR PRODUCTS