MATERIA TV UNITS
PURE LINES AND MINIMAL VOLUMES.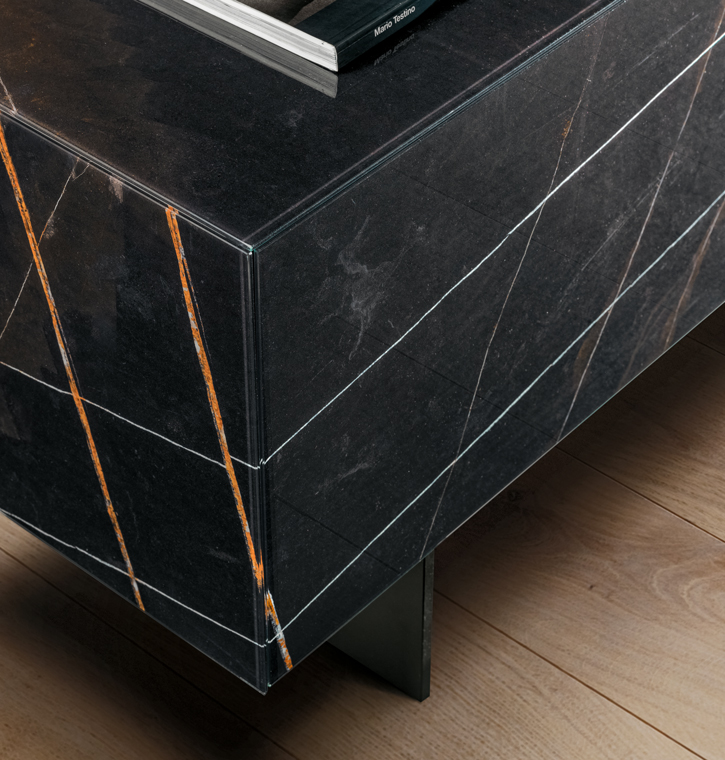 Product Overview
The clean-cut lines of Materia TV Unit make it a match for any style of interior decor, bringing all the emotion of glass back with this monolith.

The customisation options for the surfaces are endless and lend an elegant touch to the living-room, thanks to the innovative power of XGlass and the marble veins and wood grain that run uninterrupted over the sides, top and door. Materia can be suspended on supports in metal with Titanio steel or Peltro steel finish or wall mounted.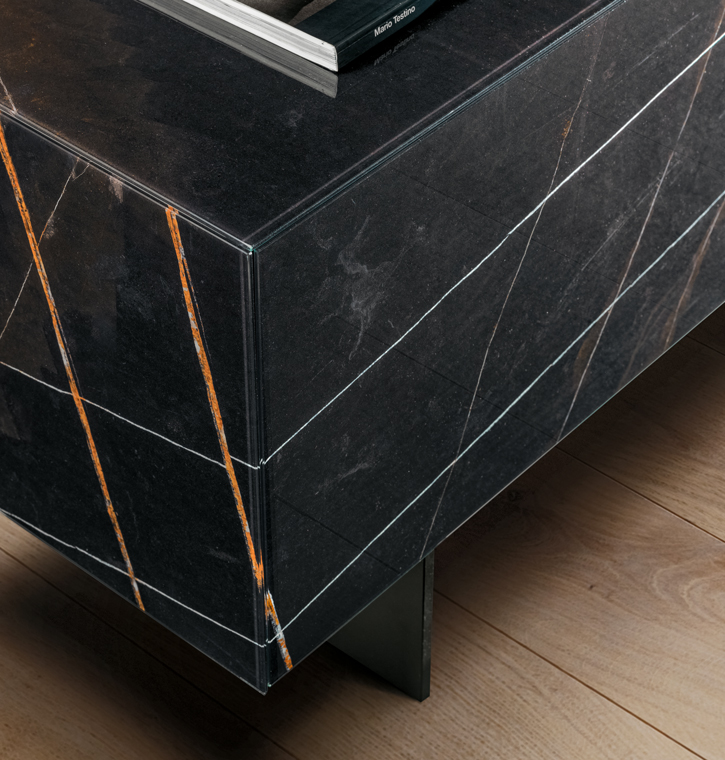 Product name
MATERIA TV UNITS
Product sheet
Configure the Materia TV Units

Official website
Discover the Materia TV Units

PURE VOLUMES
The ability of glass to capture the light and give new depth to colour makes it a wonderful material with big appeal, especially in metallic finishes.
REFINED DETAILS
Materia TV Units are fitted with handy invisible cable housing in glass that in no way alters the absolute beauty of these monoliths.
UNINTERRUPTED VEINING
XGlass is a noble material with long-lasting resistance. It is lent different tactile effects by textures such as marble and wood, enhanced thanks to uninterrupted veining, even inside the drawers. 
VERSATILE AND FUNCTIONAL
Materia TV Units are available in a wide range of sizes and opening options, with drawers and drop-down doors that make them both innovative and functional.
BRAND SELECTION
OUR PRODUCTS