MATERIA SIDEBOARD
Category: Cabinets and containers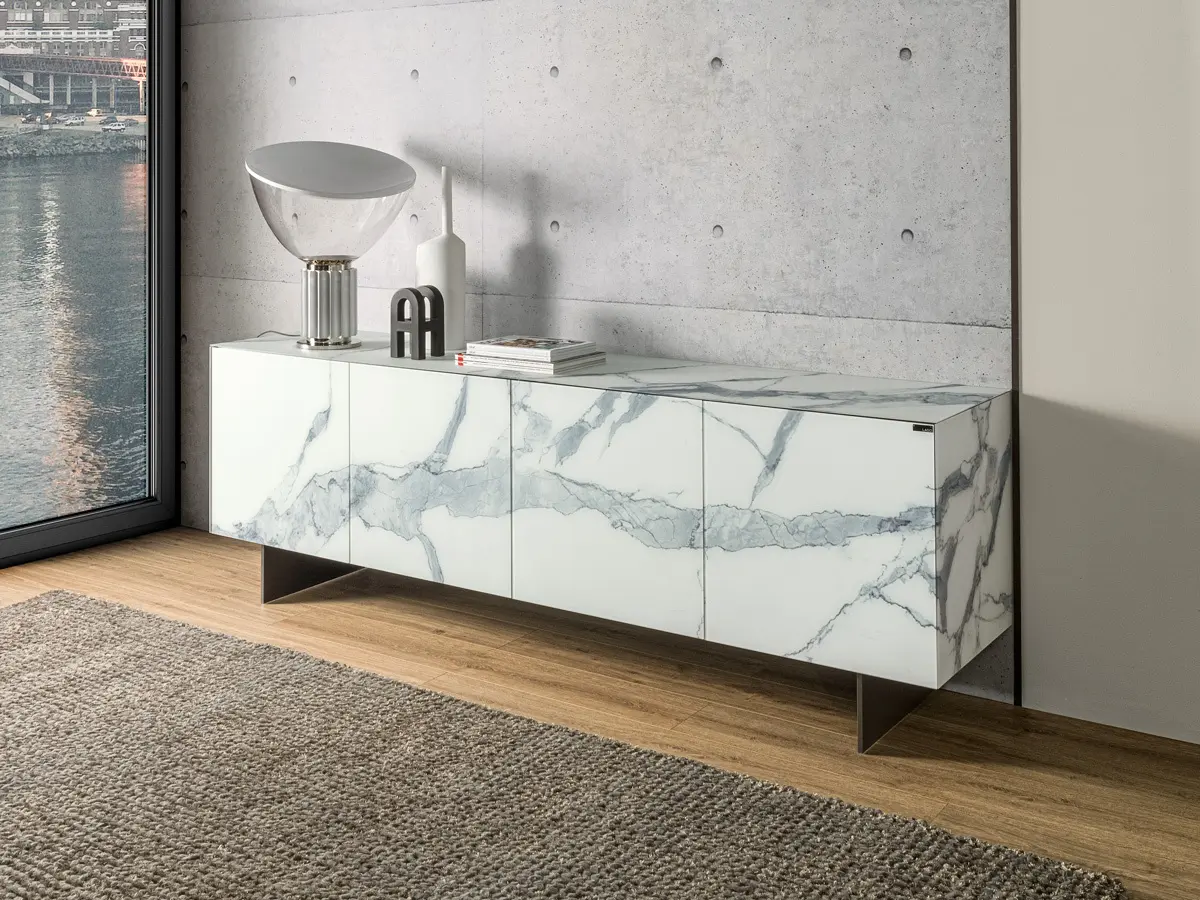 THE PERFECT SYNTHESIS OF MODERNITY AND SOLIDNESS.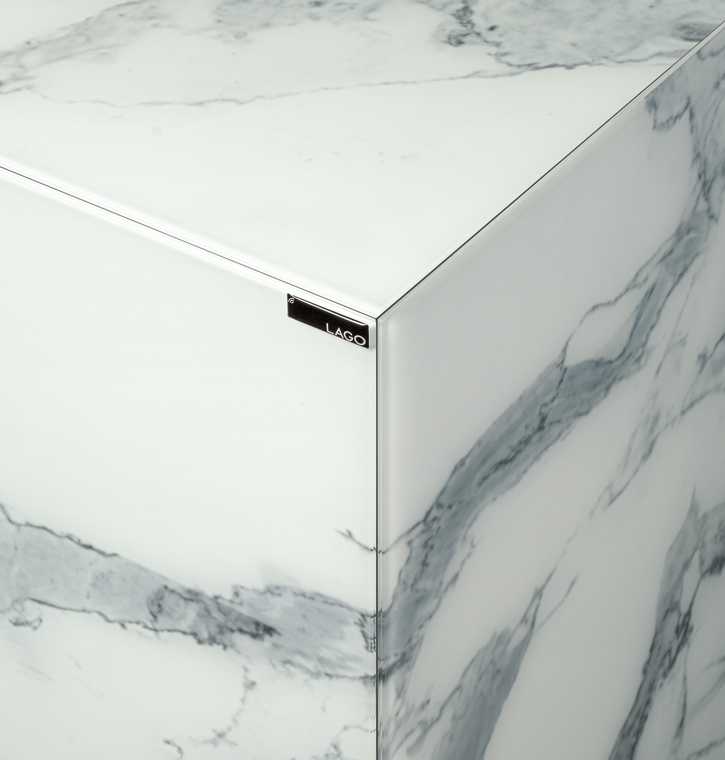 Product description
Materia sideboard features clean-cut linear volumes defined by extremely resistant 4mm thick glass, which lends the surface perfection while enhancing it with emotion.

Whether suspended or standing on elegant metal legs, its customisation options are endless thanks to XGlass, which features the characteristics of natural materials such as marble, metal, wood or fabrics printed on the back of the glass, together with 32 different colourways in glossy and matte finishes.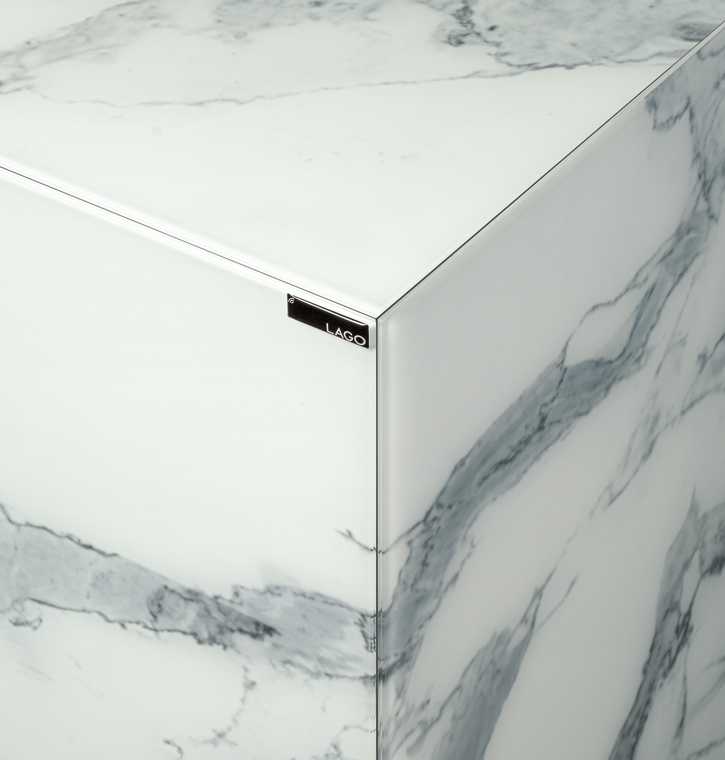 Product name
MATERIA SIDEBOARD
Product sheet
Configure the Materia Sideboard

Official website
Discover the Materia Sideboard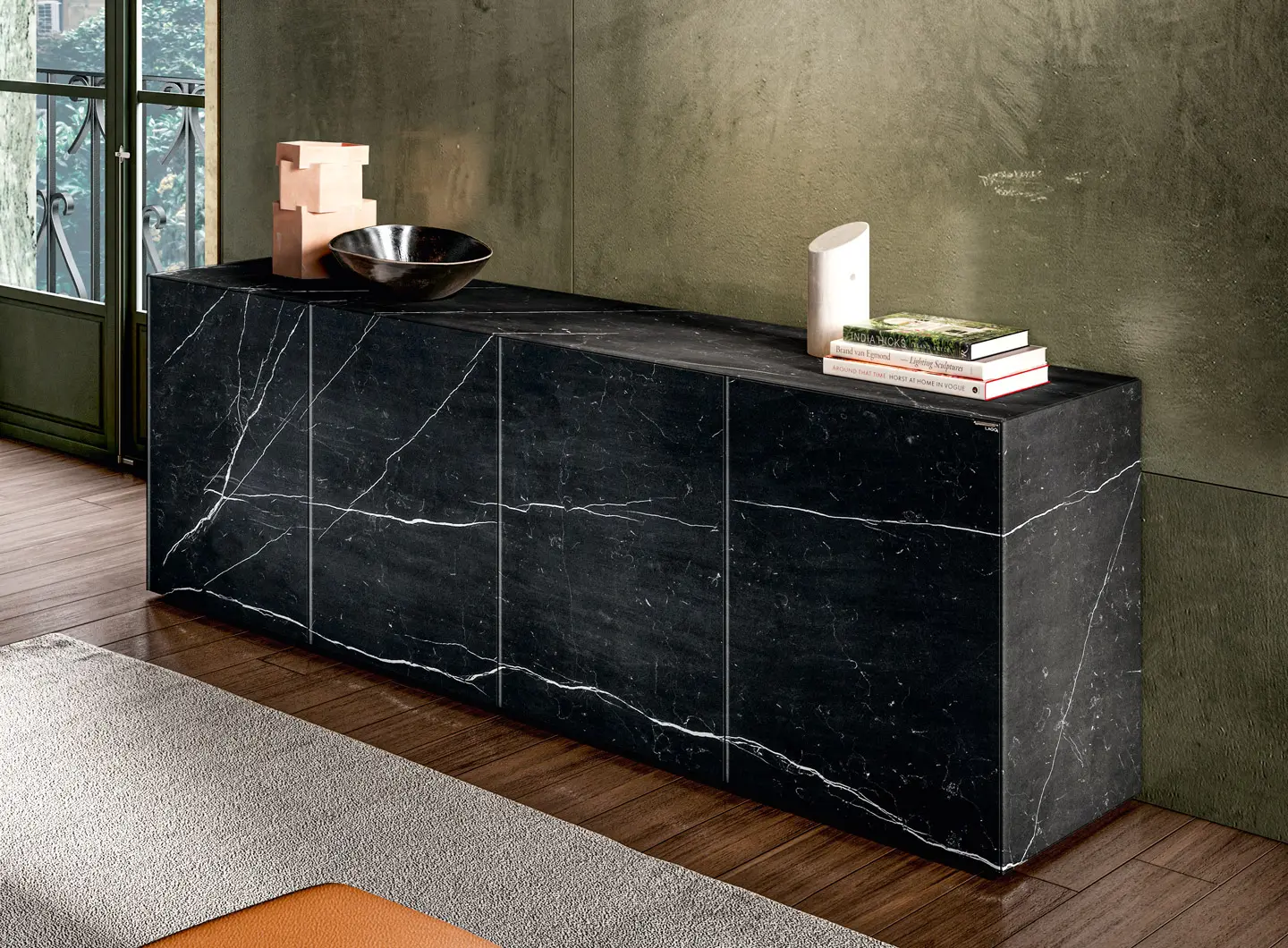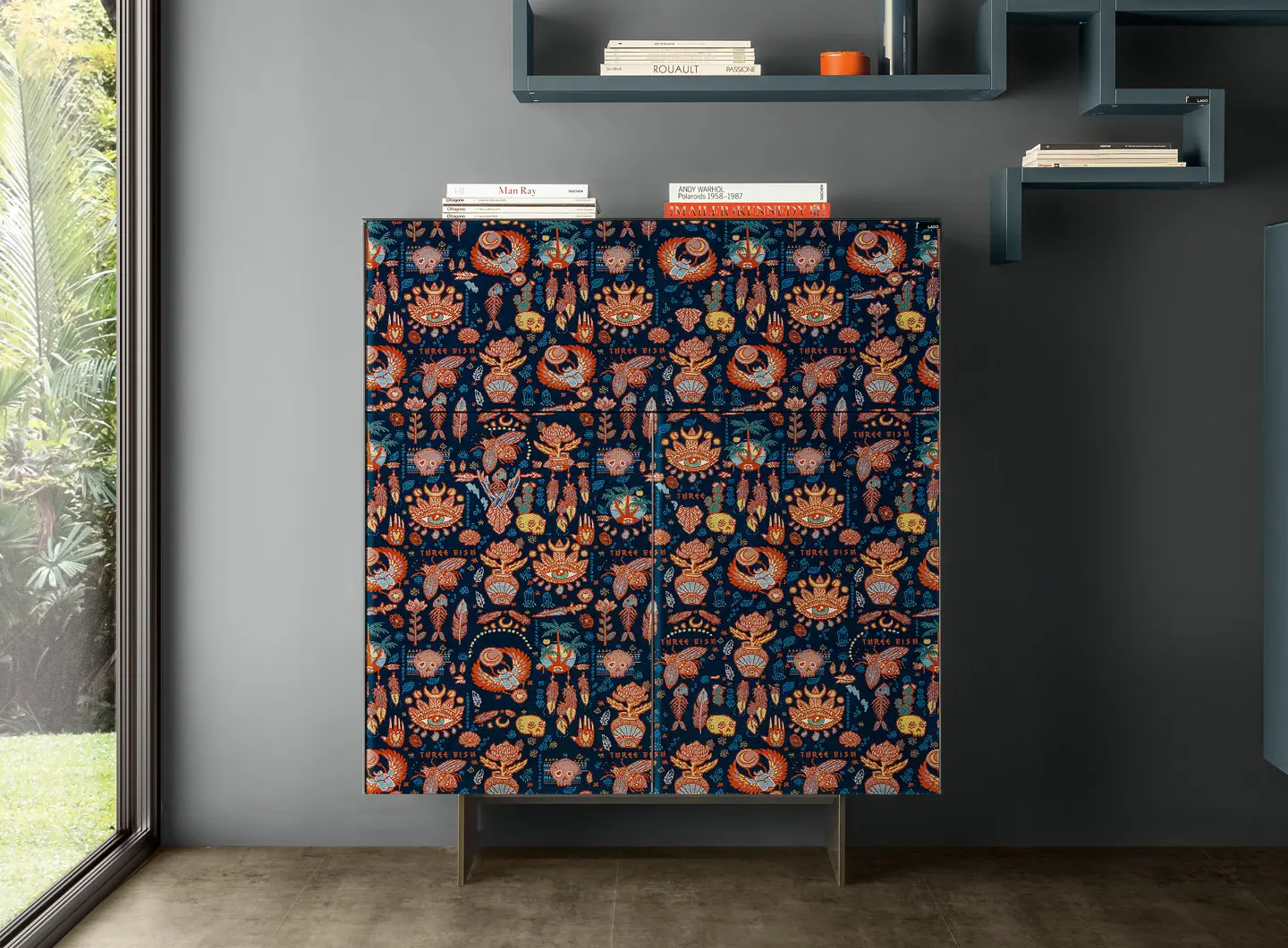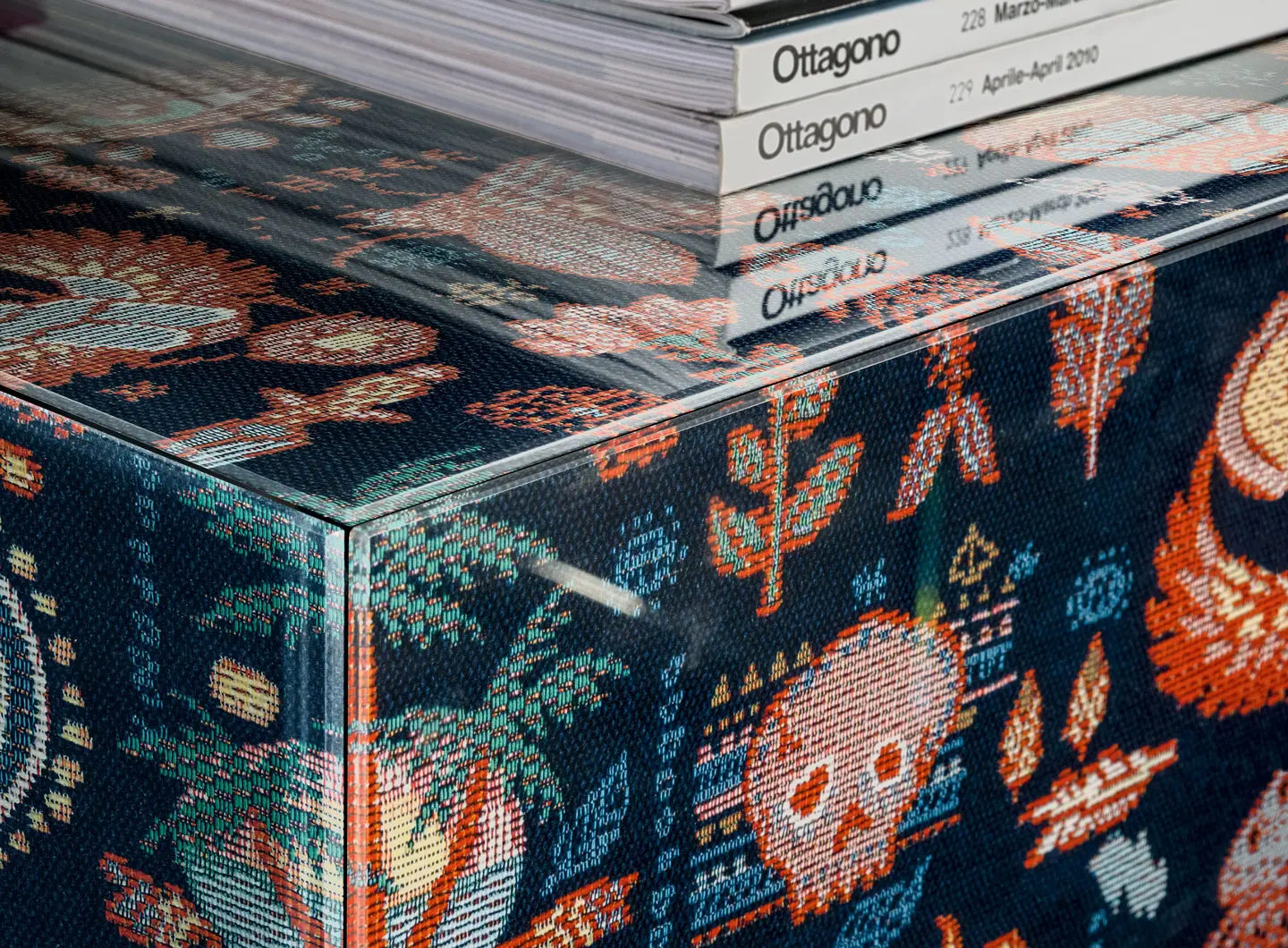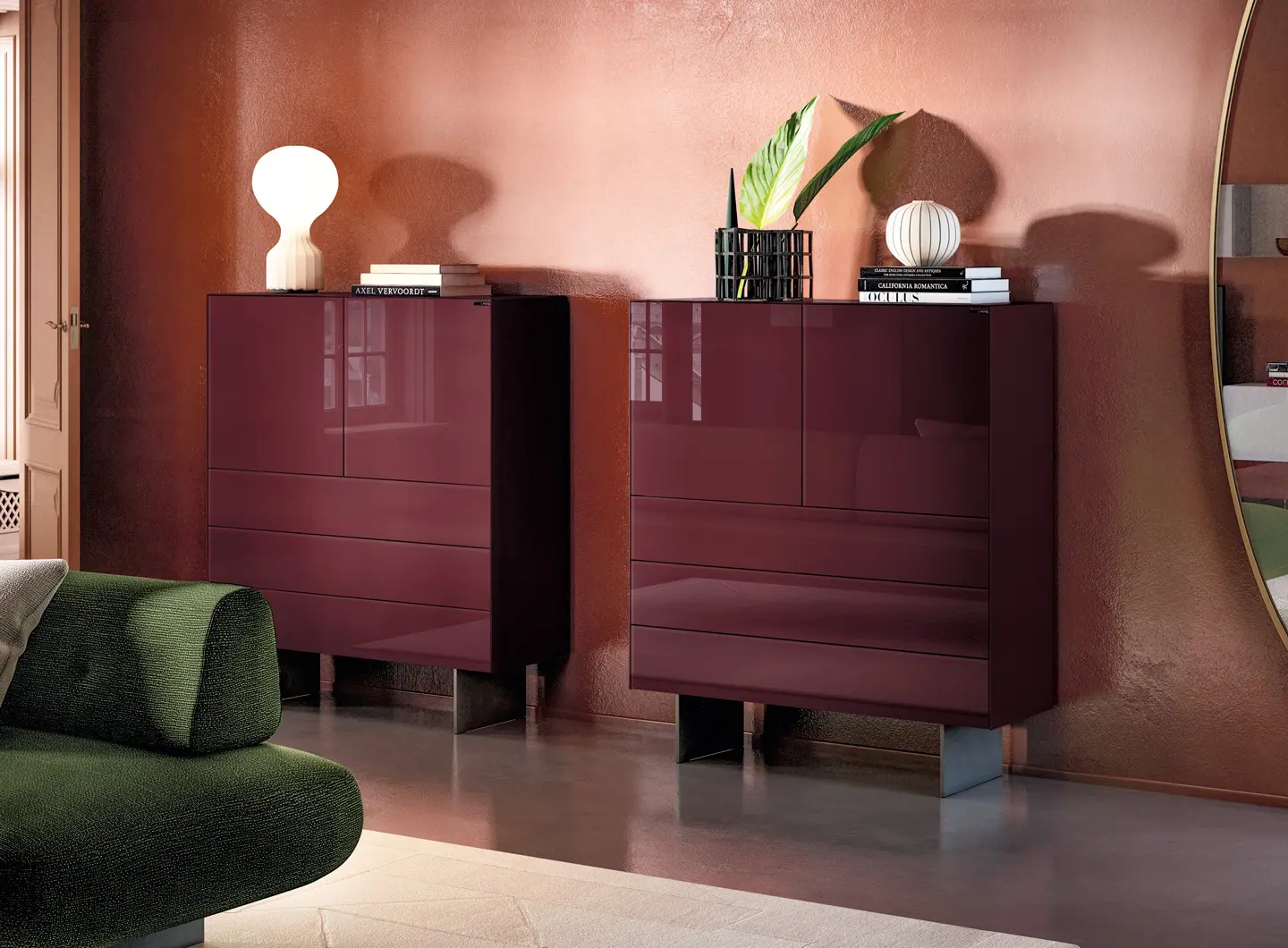 ELEGANCE AND STURDINESS
Glass, a noble material and one of LAGO's distinguishing elements, ensures extreme resistance and clean-cut lines, reflecting the light in a wonderfully emotive way.
INTERNAL LIGHTING
The built-in lighting system teamed with glass shelves makes the interiors extremely appealing and easy to use and improves visual comfort.
A MONOLITH WITH BIG APPEAL
The XGlass finish covers Materia sideboard with natural materials, creating a unique monolith effect with extremely innovative, uninterrupted veining.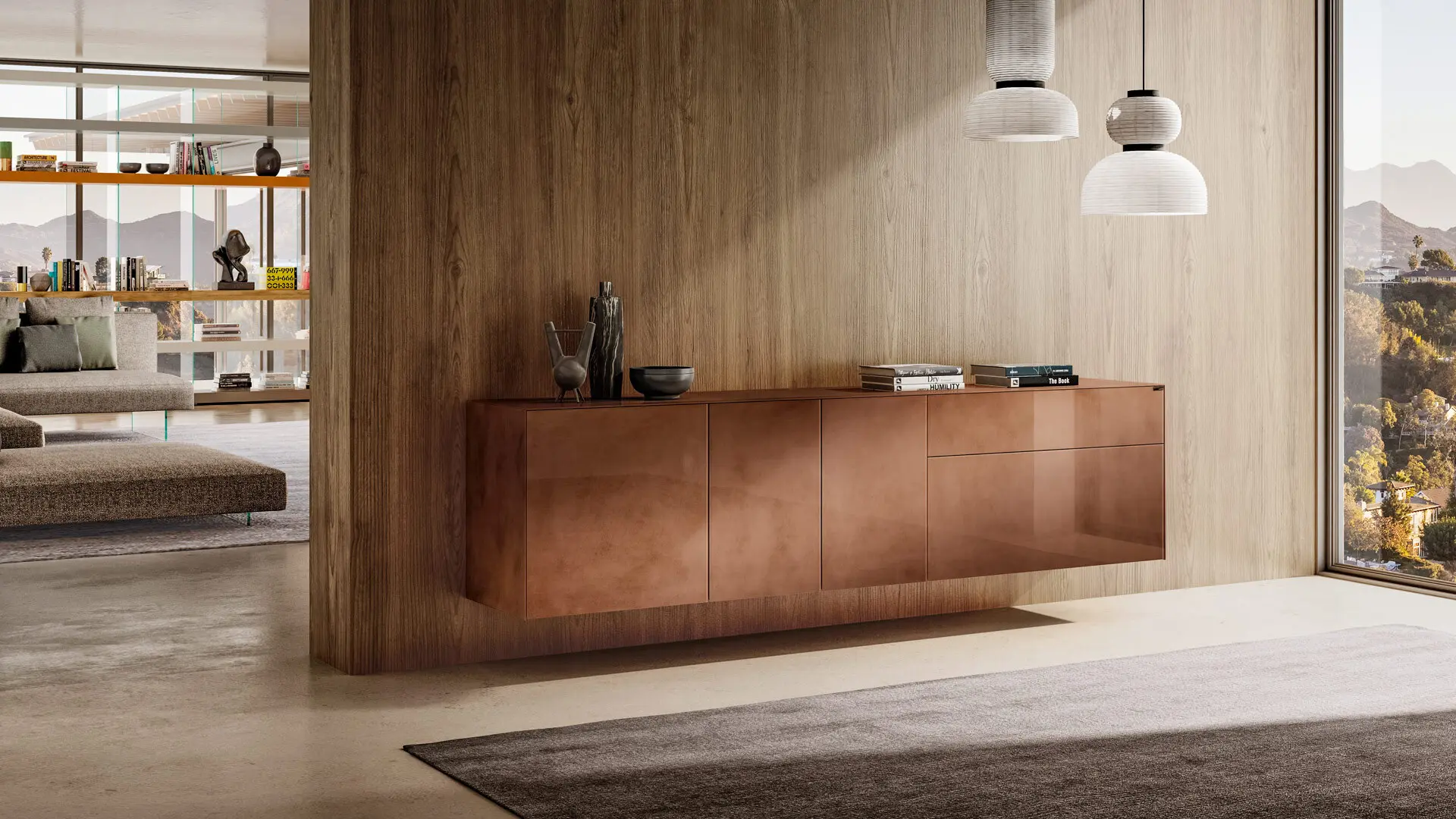 BRAND SELECTION
OUR PRODUCTS