LAGOLINEA WALL UNIT
AN AGILE LINE THAT DESIGNS, NARRATES AND CONTAINS.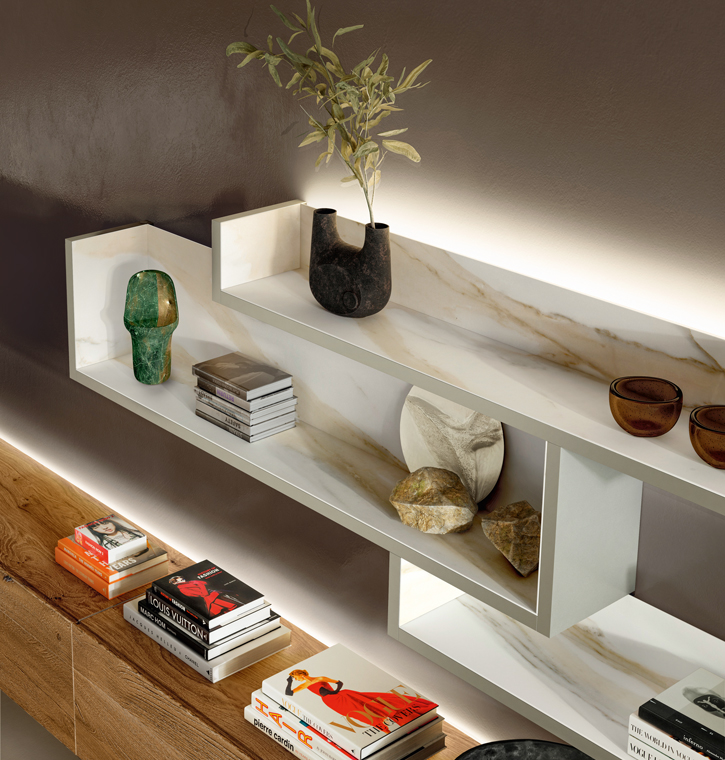 Product Overview
An expressive system that offers maximum design freedom: LagoLinea is a creative, functional organisation of space that lends form to accessorised walls and offers a wide array of customisation options in terms of shape, colour and material.

This fine versatile line that dialogues with the 36e8 system enables the creation of alternating open and closed sections of wall storage.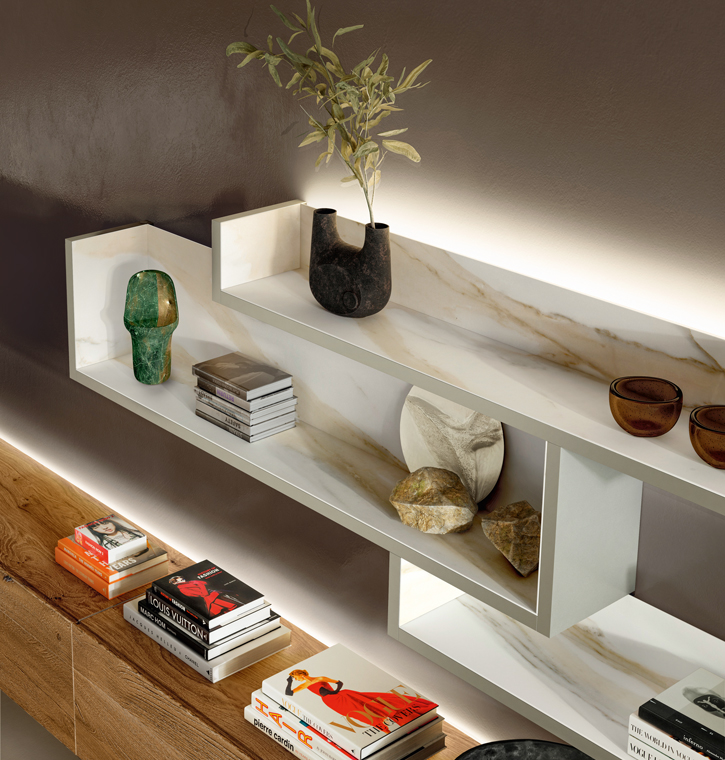 Product name
LAGOLINEA WALL UNIT
Official website
Discover the LagoLinea Wall Unit

A DIALOGUE WITH STORAGE UNITS
LagoLinea can be integrated with 36e8 storage units, creating compositions customised in terms of shape and colours.
XGLASS DISPLAY CASES
Enhance your feature wall units with elegant, glass display cases you can customise, thanks to LagoLinea's modular configuration and the creative freedom offered by XGlass.
BRAND SELECTION
OUR PRODUCTS