FLUTTUA REPLIS BED
AN IMMERSIVE SENSORY UNIVERSE.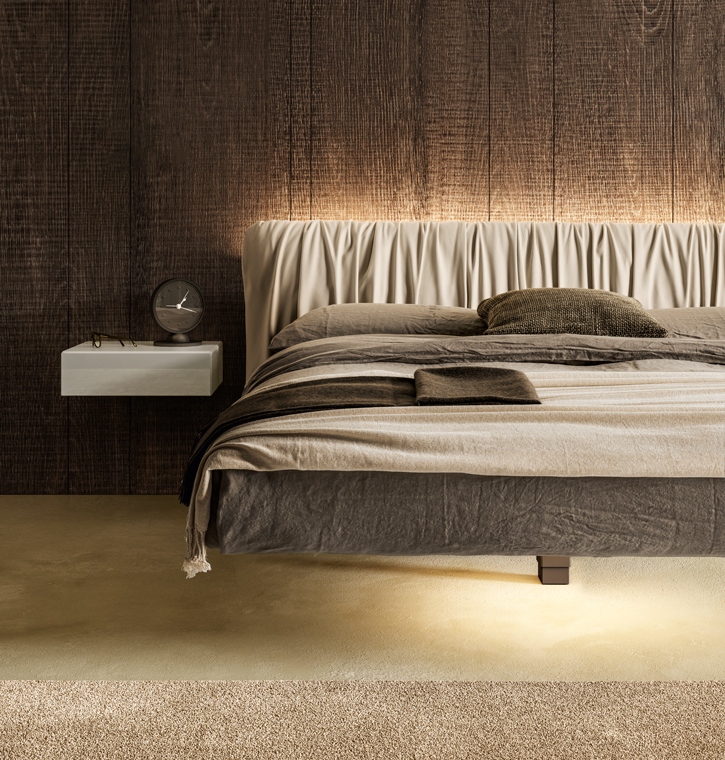 Product Overview
The iconic Fluttua bed has a sensual headboard featuring natural folds, giving the bed a soft look that's fresh every time. Striking visuals and a delicate light-and-shadow effect provide an opportunity to see these headboard materials in a new way. A modern bed, unique in its magical, floating structure and lighting that is both atmospheric and functional.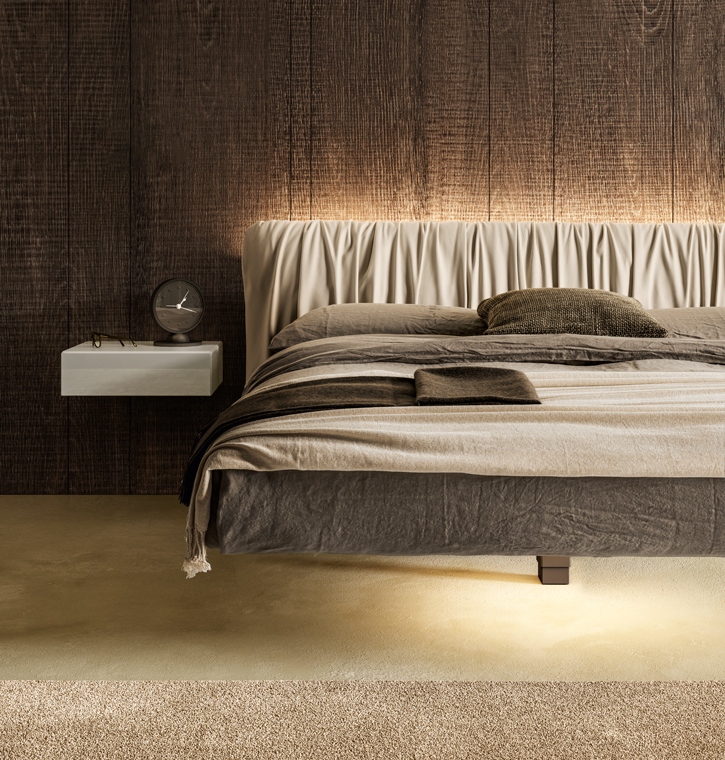 Product name
FLUTTUA REPLIS BED
Official website
Discover the Fluttua Replis Bed

SUSPENDED MAGIC
One central support and a barely visible HPL surface are behind this iconic floating effect, highlighted with accent lighting.
SIMPLE AND FUNCTIONAL
The absence of any structural obstacles beyond the mattress edge is what makes the Fluttua bed design so sleek, while also making the space easy to clean and keep hygienic.
ARTISANAL CONVICTION
The Replis headboard has a soft feel and offers excellent durability, as well as being fire-resistant and easy to clean. All of which highlight the product's quality finish. This rich, tactile design is capable of reinterpreting how we perceive and interpret the space.
SAFE SUSPENSION
The frame has been carefully engineered to support loads of up to 240 kg, tried and tested.
BRAND SELECTION
OUR PRODUCTS