ET VOILÀ WARDROBE
WITH A SIMPLE GESTURE, THE WARDROBE SHOWS A SURPRISE IN THE BEDROOM.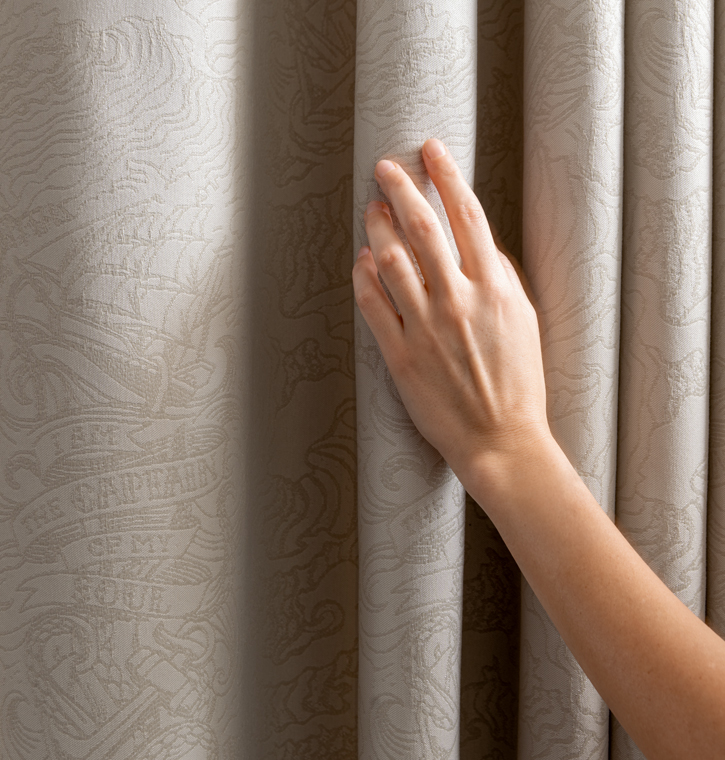 Product Overview
The Et Voilà wardrobe is the result of an extremely innovative design project. It opens with a simple mechanism, before vanishing into the architecture.

The doors have been replaced with a large piece of fabric stretched out so that the wardrobe seemingly vanishes into a sophisticated wall of fabric.

Designed down to the last millimetre, it allows you to change the look of the room easily and adds acoustic comfort, thanks to its sound-absorbing properties and silent sliding mechanism.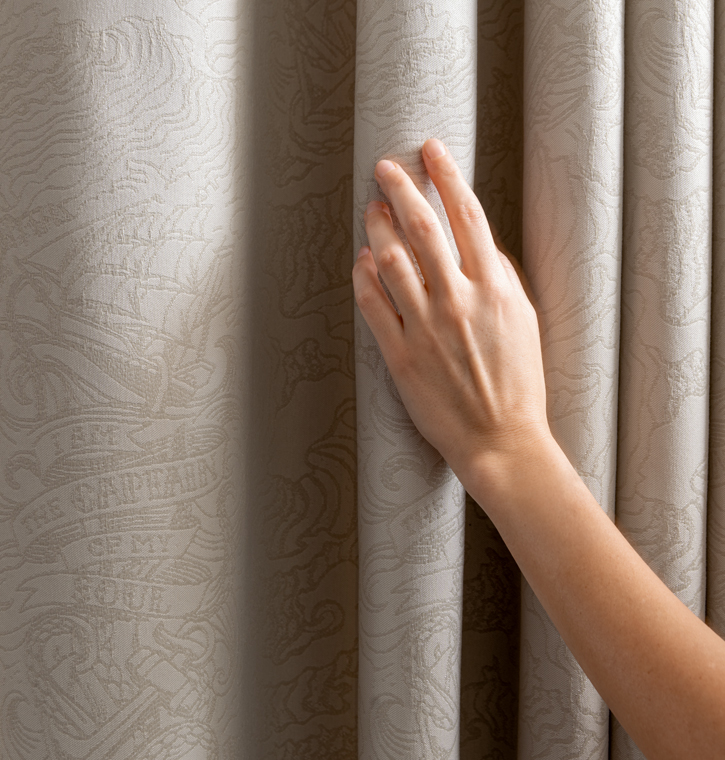 Product name
ET VOILÀ WARDROBE
Official website
Discover the Et Voilà Wardrobe

ARCHITECTURAL CAMOUFLAGE
The doors seemingly vanish into the stretched fabric, and the wardrobe itself disappears into the space. 
TEXTILE TECHNOLOGY
The soft and refined fabric has a technical core and a plot that prevents dust infiltration. It also ensures a sound absorption that makes the rooms soft and cosy.
MAGNETIC COUPLING
We have used an innovative magnetic closure mechanism to keep the fabric taut, which is both silent and self-adjusting. Maintenance and cleaning are easy thanks to elegantly concealed zips.
PANEL CUSTOMISATION
The wardrobe can be customised down to the last millimetre and you can kit out the interiors with shelves, drawers, mirrors, LED lights and a metal tree-structure clothes rail. 
BRAND SELECTION
OUR PRODUCTS