DANGLA CHAIR
AN ELEGANT PLAY OF FABRICS.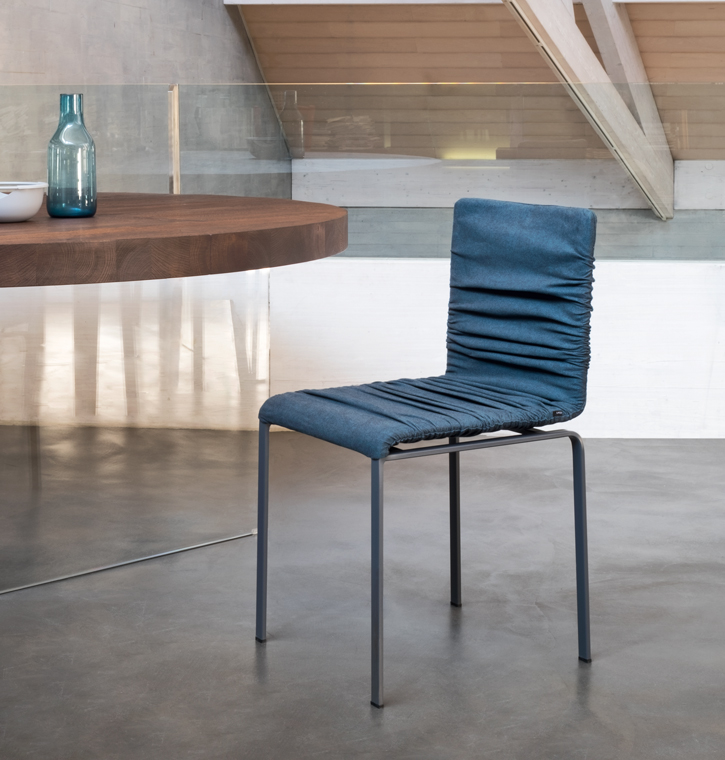 Product Overview
The concept for the Dangla chair emerged from an original intuition: being able to 'dress' a chair in different fabrics.

The design is very simple, with a slim, tapering metal frame for the legs, seat and chair back. Smooth, textured or with a zip, Dangla can be covered with any of the LAGO fabrics, making it adaptable to any interior.

Perfect for the living room but also the dining room, the Dangla chair can be easily customised, using interchangeable fabrics of different types and in different hues.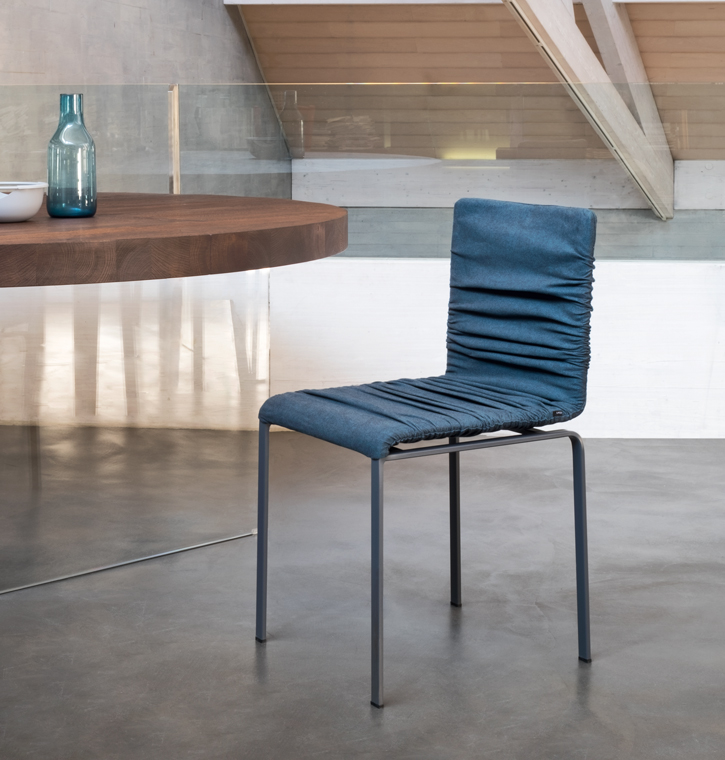 Product name
DANGLA CHAIR
Materials
Cotton, Eco-leather, Leather
Official website
Discover the Dangla Chair

STRENGTH AND LIGHTNESS
Dangla is a chair featuring a slim design with a robust mechanical frame able to sturdily support the weight of the body and offer maximum comfort.
HIGHLY CUSTOMISABLE
Changing the fabric is really quite simple. Dangla can be covered and recovered with three different types of fabric: smooth, crimped and with a zip in various colours.
COMFORT AND SIMPLICITY
A chair characterised by a simple but comfortable design: the back is able to bend backwards slightly, for a more ergonomic and comfortable seating solution.
BRAND SELECTION
OUR PRODUCTS